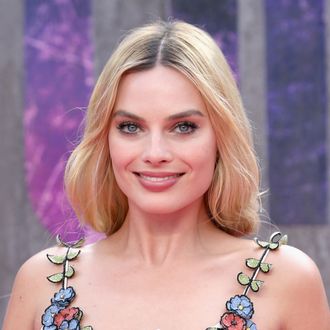 Get ready for Harley Quinn jokes.
Photo: Chris Jackson/Getty Images
America is so far gone, we have to go to Australia to find the next SNL host. Specifically, Margot Robbie, who's coming off a summer of being the best part of Suicide Squad and the best part of The Legend of Tarzan (aside from whichever trainer got Alexander Skarsgård those abs). The Weeknd will be the musical guest for the premiere episode airing October 1, which explains why he just moved his time slot at the Meadows Festival. Please send all your congratulations to Robbie, and to Vulture, as we kind of predicted this.