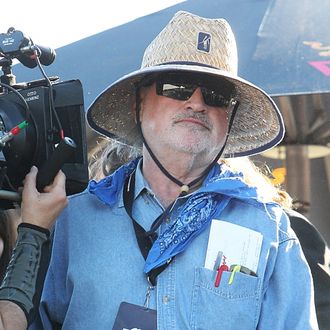 Terrence Malick in 2012.
Photo: Gary Miller/Getty Images
If there's one thing Terrence Malick enjoys more than making beautifully shot films about the infinite majesty of the universe, it's his privacy: The director turns down every interview request and makes few official appearances. (A Malick sighting is so rare that, in 2012, the fact that TMZ accidentally filmed him walking down the street made headlines.) But now, it appears the Knight of Cups director is stepping out of the shadows, if only for a night: Entertainment Weekly reports that Malick will host a screening of Roberto Rossellini's Journey to Italy at Princeton's Garden Theater on October 21, which will be followed by a Q&A where guests will presumably get to see him in the flesh. Celebrate this news by running with a camera through a wheat field this evening.