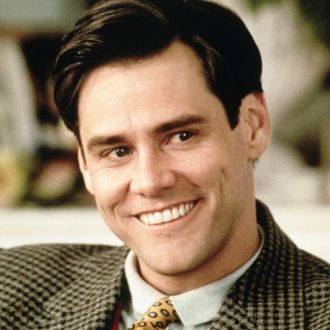 Photo: Paramount Pictures
Each month, several films and TV shows leave Netflix's catalogue. We provide a list of departing titles so you can watch them before they're gone forever (or are just available on a different site). For more comprehensive coverage of the best titles available on Netflix and elsewhere, check out Vulture's What to Stream Now hub, which is updated throughout the month.
Is North Korea still mad about this? The Interview (2014)
The Seth Rogen–James Franco buddy comedy that spawned the infamous Sony hack. Leaving the hack's (many) consequences aside for a moment, The Interview finds Rogen and Franco in fine form, playing a talk-show host and producer who are tasked by the CIA with assassinating Kim Jong-un. If nothing else, it's worth watching for Randall Park's inspired take on the North Korean dictator. Leaving October 25.
Surreality TV: The Truman Show (1998)
You ever wonder if you're the unwitting star of your own show? Nah, me neither. That's the premise to The Truman Show, a heartfelt satire that anticipated a remarkable number of cultural shifts, from the dominance of reality TV to the ubiquitous livestream. Jim Carrey and Ed Harris star. Leaving October 31.
TELEVISION
October 1
Heroes (seasons 1–4)
Psych (seasons 1–8)
Saturday Night Live (season 38)
October 20
Marvel's Avengers Assemble (season 2)
MOVIES
October 1
10.0 Earthquake (2014)
Back to the Future (1985)
Back to the Future Part II (1989)
Back to the Future Part III (1990)
Beverly Hills Cop II (1987)
Congo (1995)
Deep Impact (1998)
Erin Brockovich (2000)
The Exorcist (1973)
Honey (2003)
Honey 2 (2011)
Insomnia (2002)
Jimmy Neutron: Boy Genius (2001)
Mr. Deeds (2002)
My Girl (1991)
Nick of Time (1995)
The Phantom (1996)
The Running Man (1987)
Timeline (2003)
Uncommon Valor (1983)
The Warriors (1979)
October 2
The Big Green (1995)
October 15
Ivan the Incredible (2013)
October 16
Devil (2010)
Estranged (2015)
October 21
The Taking of Deborah Logan (2014)
October 24
Redemption (2013)
October 25
The Interview (2014)
October 27
The Many Adventures of Winnie the Pooh (1977)
October 31
The Truman Show (1998)