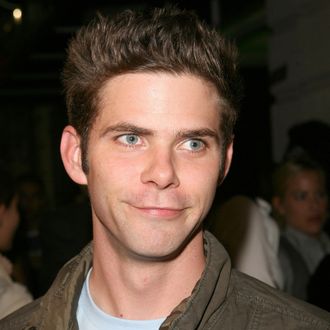 Photo: Jason Merritt/FilmMagic
Saturday Night Live has a grand tradition of Michaels, spanning from Lorne's last name to Mr. Mike to Mike Myers to Michael Che. Now, sources tell Vulture, 36-year-old comedian Mikey Day is set to join them. He's the first performer to be added after the recent shake-ups; we won't know the rest of the new cast for the show's 42nd season until the official announcement sometime this month (the premiere is set for October 1). He becomes the latest writer to make the jump to cast member, following in the footsteps of such converted scribes as Tina Fey, Jason Sudeikis, Mike O'Brien, and Colin Jost. SNL had no official comment.
Like recently departed cast member Taran Killam, Day got his start at the Los Angeles' improv theater the Groundlings. He also similarly performed on Nick Cannon's improv show, Wild 'N Out, albeit for a much longer time than Killam. (Killam and Day also wrote Brother Nature, the Lorne Michaels–produced indie comedy that is out on VOD today, together.) Before SNL, he filled out his resume with various comedy acting, writing, and voice-over gigs around L.A. — most notably as a series regular on the NBC remake of Kath & Kim.
Finally, he was hired as a writer on SNL in 2013. Often working with Killam, over three seasons he has definitely set himself apart on the writing staff. Here are some sketches he is credited for writing or co-writing:
He had so much success, Michaels tapped him to be the head writer and feature player for Maya & Marty this summer. Here he is some of his work from that run:
Day joins an already very large, and likely getting larger, cast. Albeit a bit more goofy and nerdy than Killam, he will likely fill a similar space on the show as a good-looking guy adept at big, broad characters. However, we won't know for sure until Darrell Hammond announces his name on October 1.