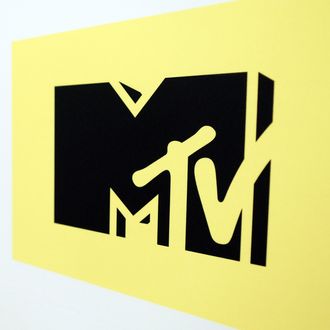 Photo: Jason Kempin/Getty Images for MTV
Here's a sign all is not well at MTV: The Viacom-owned network today finds itself with its third president in under 18 months. In a dramatic and unexpected shakeup, Chris McCarthy, a Wharton-trained exec who spent the past few years engineering ratings surges for sibling networks VH1 and Logo, will now add running MTV to his responsibilities, the network said Monday. He'll replace Sean Atkins, a former Discovery Networks exec who joined MTV just 13 months ago as part of the network's last attempt to get back on track following several years of serious ratings declines caused by an exodus of young viewers from linear TV to digital and a failure by MTV to come up with enough new scripted or unscripted hits. If McCarthy's track record at VH1 and Logo is any indicator, however, MTV could be poised for a rebound.
While VH1 has been doing well for several years now, the networks ratings have exploded in year since McCarthy took command of the network, growing by double digits in the first quarter of 2016 and expanding overall this year versus 2016 at the fastest clip in nearly 15 years. Some of this is simply because of strong numbers for established, pre-McCarthy successes such as the Love & Hip Hop franchise and Basketball Wives. But McCarthy has also boosted VH1's brand by bringing back the network's dormant Hip Hop Honors event and connecting it to current events with a well-regarded town hall special on gun violence. Similarly, McCarthy didn't green-light RuPaul's Drag Race at Logo, but under his tenure the show's profile and ratings have been boosted, culminating with the show's first-ever Emmy win last month. Logo also launched a documentary division under McCarthy, helping deepen the network's connection to its core LGBTQ audience.
So what does McCarthy's arrival at MTV likely mean for viewers? In March, Atkins brought in former Condé Nast and Sundance Channel exec Michael Klein to oversee original content, both scripted and unscripted. He hasn't had much time to put his stamp on the network's programming, but it wouldn't be surprising to see McCarthy put someone he's worked with at VH1 or Logo in a key role at MTV. Atkins's brief tenure also saw a dramatic surge in resources for MTV News, particularly in the digital space, as well as a renewed focus on music programming. It would seem McCarthy might continue the emphasis on MTV News, given the support he's given to similar nonfiction efforts at Logo and VH1.
Finally, it wouldn't be surprising if the network became more closely aligned with VH1 and Logo now that one exec is overseeing all three channels. Not long after he added VH1 to his portfolio, he decided to simulcast Drag Race on VH1, immediately exposing the show to a new audience. While MTV has always been somewhat precious about protecting what it considers its very unique position in the pop-culture universe, its ratings declines and the fluidity with which younger viewers move between linear and digital platforms probably means the days of MTV operating in a vacuum are over.