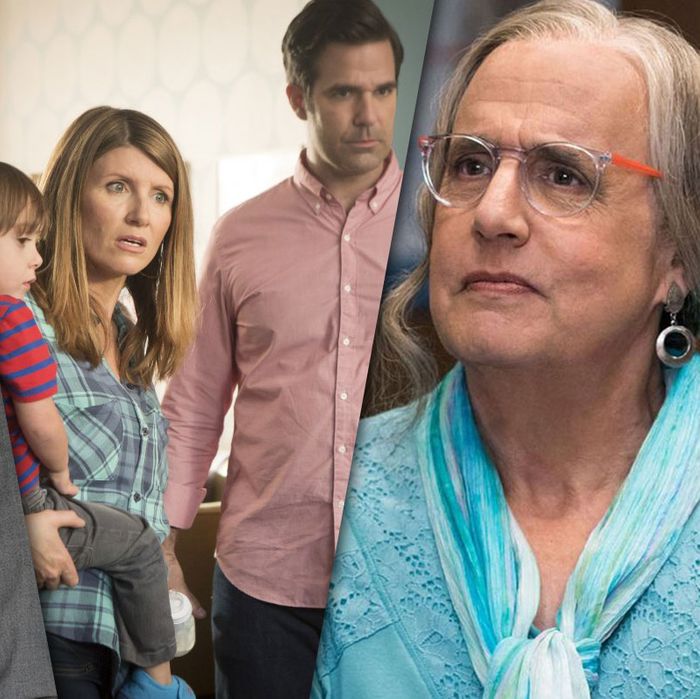 If buzz and critical praise have replaced Nielsen numbers as the key metric of success for streaming networks, September was a banner month for Amazon Prime Video. Season two of the streamer's signature series Transparent snagged four Emmy awards, while season three premiered to another round of rave reviews. Two new half-hours — U.K. import Fleabag and Tig Notaro's One Mississippi — launched to similarly ecstatic notices, with some critics counting one or both among the fall's best new shows. And while Woody Allen's first-ever TV show, Crisis in Six Scenes, wasn't as universally beloved, it nonetheless garnered Amazon a ton of attention.
Overseeing all four projects is Joe Lewis, a former Comedy Central staffer who joined Amazon back in March 2012 to help build the company's TV business from the ground up. At most studios and networks, Lewis would be thought of as the head of comedy. At Amazon, he's in charge of what the streamer more vaguely characterizes as half-hour programs — perhaps a more accurate descriptor, given how blurred the lines are between comedy and dramas these days. While Amazon has made its mark in the hour-long space — with several big projects set to bow later this fall, including the Billy Bob Thornton legal thriller Goliath — half-hours have been most instrumental in defining the service so far. In addition to the aforementioned series, Amazon has also made noise with Mozart in the Jungle, Red Oaks and, most loudly, Catastrophe. Vulture recently spoke with Lewis for nearly an hour about how he approaches series development, the importance of diversity in creating his roster of shows, and why the definition of an Amazon half-hour is likely to evolve over the next year. What follows is an edited transcript of our conversation.
So let me ask you this to start: Is there a guiding philosophy behind what you're doing with half-hours at Amazon? What are you looking for as you develop shows?
I recently found an email I'd written to myself almost five years ago, and it's sort of shorthand for what we wanted to develop: We look for worlds. A world [can] be oblique, like gender. Or specific, like classical music. We want to find a world that hasn't been done before, that we think people will be curious about—  and then we want to go really deep and talk about every part of that world. We've also been just driving toward this thing of comedies that aren't broad; comedies that aren't joke-based [but] are character-based; comedies that take place as five-hour stories. That was in the DNA within the first week I started working here.
Risk, from the outset, was also something that was super-important to me. Amazon is a place that embraces failure, not in that they want you to fail, but you should aim to do something big and you shouldn't be afraid of failure. So every show that we do, we ask ourselves, "Is there a good reason we shouldn't make this?" And if we can't come up with anything, we don't buy that show. Risk has to be there. The other big thing is: What is a story told in chapters that are given to you all at once?
Explain that.
So Transparent, when we first got the pilot [script] … Maura Pfefferman, Jeffrey [Tambor]'s character, came out to her family on page seven or eight. And she came out to all the kids sitting around the dining-room table, and that was the show. All the kids found out about it. We told you upfront what the show was, and that is everything that traditional TV would tell you to do. It was an excellent pilot because Jill's an excellent writer. [But] the direction was a huge discussion she and I had. It was, "We think you should move [the coming-out scene] to the last moment of the show, and right when we find it out, the pilot has to end." What that did was, it slowed down the entire story and it said: This a story that's not going to take place in half-hour episodes. This is a story that's going to slowly unfold over five hours.
That's a key distinction between your model and traditional TV, right?
That was always the idea. How does the story follow the platform? Binge TV, streaming TV, doesn't exist because we said we've got a five-hour movie called Transparent to tell. Transparent exists because we had a platform that allowed for a five-hour story, and we made that adjustment. Now, shows [are being pitched], and they've thought about the first season as a five-hour movie. We no longer have to push people towards that.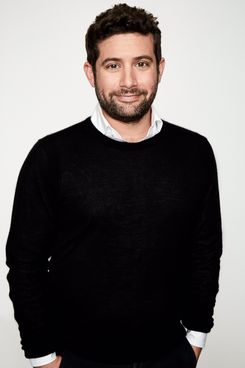 Even if you sort of had an idea about what you wanted Amazon comedies to be early on, Transparent still seems like it was transformative for the brand. It's your Mad Men, your House of Cards, no?
That show is our flywheel. It begat more resources. All of a sudden, when Steven Soderbergh walks in with Red Oaks or Roman Coppola and Jason Schwartzman and Paul Weitz have Mozart, they're walking in and saying, "We love the show that you've made." And it is so much easier to get someone to make a show with you when they've started the meeting by saying they love something else that you do. So I agree, yes: Transparent was our first breakthrough show. What I'm proud of, as much as that, is that Transparent was followed by Mozart, which was followed by Catastrophe, which was followed by Red Oaks … I'm as proud that Transparent wasn't an anomaly, that no one is writing stories — "Well, they got lucky that time." I'm super-proud of One Mississippi and Fleabag and Woody Allen and I Love Dick, and then, in a different tone, The Tick and Jean-Claude Van Johnson.
Have you settled on a term for what to call the Amazon brand of half-hours that blend comedic and dramatic elements?
I said "traumedy" at [the TV Critics Association summer press tour], and it kind of caught on. I said it as a joke, but maybe it's not a good word for what we do. There's not a good word for a lot of stuff we do. People like things to be easily understood. Do we make comedies, or do we make dramas? The answer is yes. We don't make episodic television. We don't even make television. I jokingly call if film-o-vision. We make long-form narratives, but that's boring to say. There's just not a good word for what we do in either tone or form. 
Do you want to add in more shows that are more laugh-out-loud funny, more uproarious?
Jean-Claude is one long action movie, and The Tick will be one long action movie. I would phrase it like this: I'm not afraid of shows that make you laugh. What's more important to me is a show where you, the audience, is dying to know what's going to happen. I don't want a sitcom where you know everything's going to be fine at the end of every week. I don't want a procedural, where you know things are going to get solved and reset next week … I hope all of our characters have inner lives, and they're all real, [and] you have no idea what's going to happen next.
So if you're anti-sitcom, does that mean no multi-cam comedy from someone like Chuck Lorre? Or animation?
No. In fact, it's the opposite. You've caught me at a moment where I'm telling everyone that I want a multi-camera. What I don't want is something with a laugh track. I don't want something where you can predict where it's going. But I'm so fortunate that I just run into the smartest people in my job. I've gotten to know Norman Lear over a time. You look at his shows, and there are long stretches without laughter. I think you can do that in multi-camera, and I'm actively looking for multi-cams because there's no one taking on this tone that we're looking for — serialized [comedy] shows. Horace and Pete hit on this a little bit. That was a pure creation of one man, one that I frankly really admire. So the answer is, any time someone goes, "I don't think they're gonna want to do that," that makes me want to lean into that. I get incredibly excited for ideas that are hard to pull off because if you happen to pull it off, those ideas may cut through. But are we going to do a sitcom that resets every week? Probably not.
You're not looking for your Fuller House, then.
No. I want to be really good at a few specific things. Smart, ambitious, beautiful.
More like Miramax of the 1990s, and not a big studio like Warner Bros.?
I don't want to be any company that's existed before, but I do want you to know that if you go here, this is what you're going to get. But by the way? That doesn't last forever. Look at Jean-Claude and The Tick. I feel very good about what we've been able to do with Fleabag and Catastrophe and all of these shows. If you're at TV network and you're in my job, and you buy any show you could've bought ten years ago, you've probably bought the wrong show. Brands have to evolve and change. I will continue to covet those sorts of shows that we've done well, but I think now in addition to that, it's time to start branching out and doing [other] stuff. That's why Jean-Claude and The Tick are these huge action-comedies. You don't see stuff like that being made. They barely get made in features anymore. I love movies like the Back to the Future trilogy and Lethal Weapon. Those would be the greatest limited series of all time now. They're funny. They're real. They're action. They're huge budget. And they're great characters that all have inner lives. It's the exact same thing I look for.
Three of the four shows you rolled out in September had female creators — Fleabag, One Mississippi, and, of course, the new season of Transparent. You've also got Catastrophe, which was co-created by Sharon Horgan, as well as Jill Soloway's new show I Love Dick. Is that sort of diversity a key goal for you?
We realized early on that most shows out there were being created by men, and had this masculine point of view and male gaze. We actively realized that if we pursued great female filmmakers, or people with that point of view — I couldn't tell you how the shows would be different, but we knew that they would be. I think that's come to pass. It's all in an effort to be different, and to make stuff that cuts through … far over half of our showrunners are women. I'd like to put that out there because sometimes I think it goes unnoticed.
I love incredibly talented people, so I don't care what gender they are. [But] I have learned from Jill, from talking with her — there's a masculine style of leadership and a feminine style. Jill talks a lot about Alan Ball as a more feminine style. The masculine style would be, "We're going to the horizon; everyone fall in behind me." And then there's what she would call a more feminine style, where you're not in front of the group saying, "Everyone fall in behind me." You're behind them saying, "Let's all go forward. How do we do this as a whole?"
What about other forms of diversity? Do you think you've done enough in terms of, say, people of color— particularly behind the camera?
From day one, we've talked about diversifying from the kind of people who have traditionally made television. We can't do everything at once, but I think right now that work is most evident with women and with LGBTQI. And over time, you will see that become more evident in every sort of diversity. It's something we continue to work on in our effort to be different, to do something good for the world.
Amazon has become known for your "pilot season" process, in which you post all of your series contenders online ahead of a decision on whether to move to series. Does the system work any differently for half-hours than hours?
I can't speak to the role of [pilot season with] the hours versus half-hours, because I only do the half-hours. But it is, in essence, the same thing: a tool in our tool bag. Straight-to-series is a tool. Ordering five seasons is a tool. Haven't found a reason to use it yet, but it's an option out there. There is no doubt in my mind that making a pilot helps a series be better. It might only be 2 percent. You might learn one thing. But in a world of Peak TV, 2 percent could be the difference between a show that's good and excellent. The enemy of excellent isn't terrible. The enemy of excellent is good. And that's what we're trying to avoid. So the pilots allow us to take greater risks. It allows you to learn something.
Is there ever any concern about shows being seen as in competition with each other?
Listen, we picked up all of our pilots the last time. Few things bother me, but one of the few things that [does] is people talking about "voting" for pilots. There's no vote mechanism on the site, ever. There's no voting. We're just trying to glean implicit data. Do people finish watching it? Do they rewatch it? And explicit data: What do critics think? What do the users think? You're just trying to use that to make smart decisions. I think you can learn stuff [from pilots], and we'll continue to test risky ideas that way.
And yet, as you noted, you don't always do pilots now.
With Woody, we didn't do it. Fleabag and Catastrophe, we didn't do it. Catastrophe had the pilot that you've seen, that we got to see [first]. And Fleabag had a slightly different version that we saw. So we were able to see those ourselves [before ordering]. There was no version with Woody where we could've piloted the show. You look at Woody Allen and his body of work and you go, "I'm pretty sure he can pull off the writing. I'm pretty sure he can pull off the directing and the casting." How much are we going to learn from the pilot? And he's not going to do a pilot.
Do you think there will be a lot more projects at Amazon that skip pilot season?
My guess is in the future we'll probably do more straight-to-series. But I'm a huge believer in pilots, and pilot season. I'm a true believer. It's one of the best parts — that you can put these things out there. As some form of artist myself, I think it's important that your work gets seen, and I think people like that and are attracted to it.
Plus, it gives you some extra content, since you're streaming everything you make. The broadcast networks, up until the early 1990s, used to air their busted pilots all the time.
They also did community tests, where you would air a pilot in a small regional area and see how people reacted. This is not something we suddenly made up. There are echoes of everything throughout the history of communications and networks.
So I have to ask about working with Woody Allen. I mean, do you really work with him, or do you simply write a check to him and wait for the finished product?
Woody gets to make what Woody wants to make. I don't suppose that I'm going to make his product better. Our role in that was talking Woody through, "Here's why he should do TV. Here's the opportunity." But Woody made that show entirely on his own. I think that is the way you work with someone like Woody.
What do you think of the end result?
I'm so excited by it. I mean, I'm a lifelong fan. Just to see Woody and Elaine [May], in particular, and then see great performances from Miley [Cyrus] and Rachel [Brosnahan] and everyone else on the show. 

Do you think there will be a second project from him?
I don't have an answer. I do not know that much of the future yet.
Speaking of famous film directors: What's the status of your Whit Stillman project, The Cosmopolitans?
Whit is currently writing the series.
So it's still in contention and it will be made into a series?
We ordered the scripts. I hope so. Whit moves as his own pace. Whit is doing Love and Friendship for us, which is brilliant. He's very singularly focused. But he's writing them right now. God, I hope that we make it. I love those characters. I think Whit is a brilliant filmmaker who fits with what we do.
We're starting to see streaming services cancel shows, rather than just keep ordering more. Netflix recently confirmed the pending end of Bloodline. You've ordered more seasons of everything since Transparent premiered. Are you going to just keep adding shows, or will there be a contraction at some point?
There will definitely not be contraction. We've gotten great feedback from our customers and from the critical community. We've only gotten bigger over time, and directionally we'll continue to go that way. I want a greater breadth of content, but as long as the audience wants to see [a show] and the characters are speaking to the creators, I think we should continue to make those shows. But maybe a show doesn't need to come back every six months. I don't know what the right amount of time is. I know I don't just want to make the same five shows forever. But if those five shows are good, I want them to come back however regular the interval is. So, canceling seems like an archaic term to me. The idea exists, the actors exist.
Is there a cap, then, on how many more hours and how many more shows you'll be making over the next one to two years?
The answer is, I don't know. Directionally, it only gets bigger. We're only going to be making more and more [shows]. But I just think it's important to do that in a really practiced, premeditated way … There comes a point where you have the maximum amount of value for [the service]. At that point, you don't stop making shows, you go, "Okay, we've got our smart, independent-film shows. Now we want to pivot 30 degrees to the left, and start doing some action-comedies." If those get a good reception, you start making more of those. There are a lot of categories that we're not yet in.