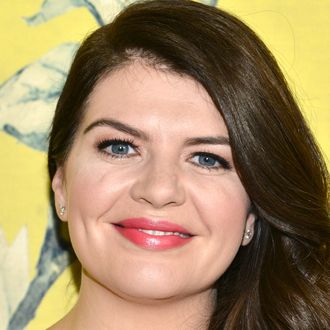 Photo: Araya Diaz/WireImage
The time for temperamental women on TV is set to keep thriving with Casey Wilson and June Diane Raphael's Hulu comedy Unhinged. As Vulture first reported, the series is currently in development, with the duo writing and Wilson looking to star. Now, per Deadline, we know a bit more about the project's plot. It's about April Hansen, a "suburban, middle-aged woman with a problem. A rage problem," and it'll follow her as she becomes — you guessed it — unhinged. According to the logline, "She's tired of leaning in and playing nice and being told she can have it all. She knows it's not attractive for a woman to be angry. And she's angry about that." Preach, sister! Wilson and Raphael are longtime writing partners, penning Bride Wars, as well as making and starring in Ass Backwards. John Riggi (30 Rock) is also onboard to executive-produce and show-run Unhinged. If Unhinged is but an excuse for Casey Wilson to get overexcited repeatedly, well that's plenty ah-mazing by our counts. Okay, feel free to rend yourself apart at the very prospect of this show starting … now.
This post has been updated throughout.