In April, Chance the Rapper met President Obama at the White House to discuss the "My Brother's Keeper" initiative. Tonight, he attended the White House state dinner with his dad, Ken Williams-Bennett, Obama's former deputy assistant when he was in the Senate. Other guests included Jerry Seinfeld, chef Mario Batali, actor Roberto Benigni, and New York governor Andrew Cuomo. See Chance's post about the dinner on Twitter below.
And in a rare sighting, Frank Ocean also attended the state dinner with his mother, Katonya Breaux. He even stopped for the world's shortest interview to address not skipping the Grammy deadline but the night's other big controversy: the fact that he rocked Vans at the state dinner. Because Frank plays by no one's rules, not even the White House's.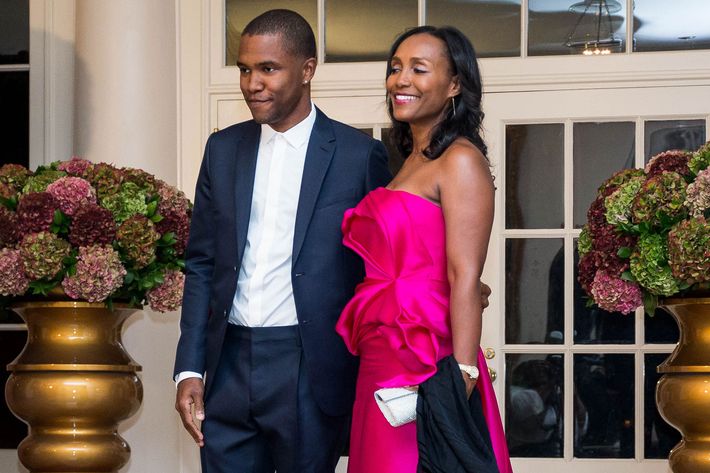 This post has been updated throughout.