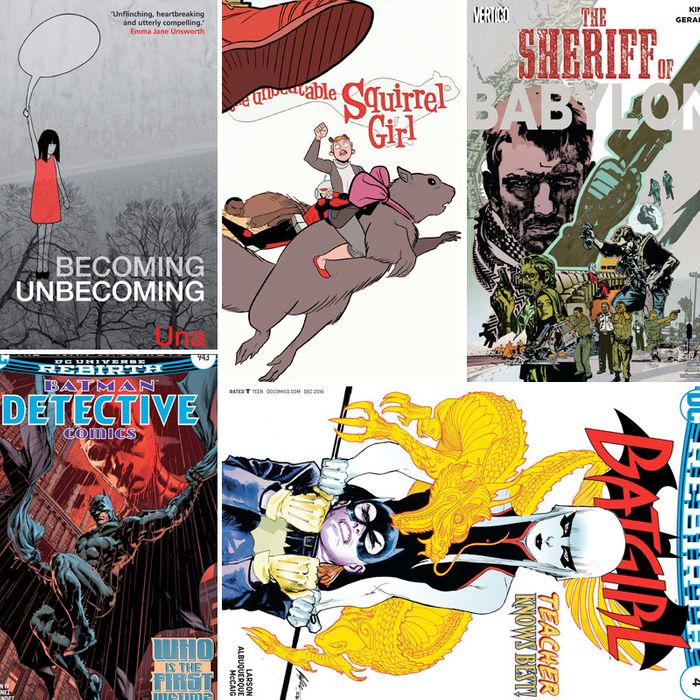 Each month, Abraham Riesman offers recommendations of comics, including book-length graphic novels, comics-format nonfiction, and ongoing series. With any luck, at least one of them will be a match for you.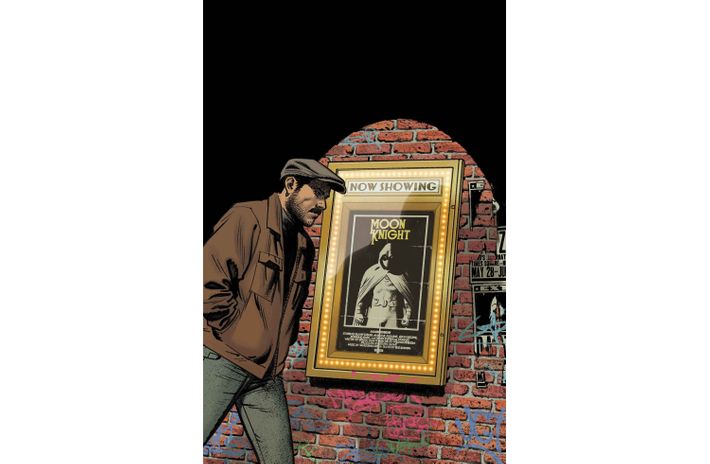 Moon Knight by Jeff Lemire, Francesco Francavilla, Greg Smallwood, James Stokoe, and Wilfredo Torres (Marvel)
One wonders when Jeff Lemire finds time to sleep. In the past five years, he's become one of the most beloved and prolific creators in comics, demonstrating a remarkable ability to adapt to different genres and tones, from post-apocalyptic tales about anthropomorphic deer (Sweet Tooth) to head-exploding action stories about an albino man with robots in his bloodstream (Bloodshot Reborn).
Though Lemire's a talented artist (as we'll discuss below in the entry for A.D.: After Death), he's at the reins of the script in this surreal series about longstanding C-tier Marvel hero Moon Knight. It follows the eponymous protagonist as he navigates the pathways of what might be a mystical plot to alter the universe, or might just be the manifestations of dissociative personality disorder and/or schizophrenia. Lemire's joined by a murderer's row of A-plus artists who trade off pages depending on what reality our hero thinks he's occupying at a given moment. Of particular note is James Stokoe, whose Moebius-esque abstraction and crosshatching has made him one of the best pencilers in comics today.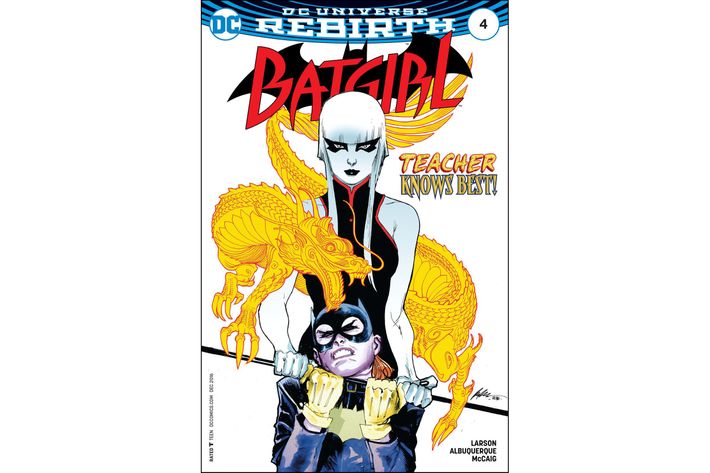 Batgirl by Hope Larson, Rafael Albuquerque, and Dave McCaig (DC)
Comics fandom is perpetually complaining that superhero stories are too dark and angsty, and asking for brighter takes on caped crusaders. However, such takes often end up saccharine and childish. Luckily, we have books like Batgirl to occupy the middle ground. In this recently relaunched series about erstwhile Bat-protégé Barbara Gordon, we see her leave the nasty confines of Gotham for a trip to the Pacific Rim. She's subsequently drawn into a web of intrigue involving MMA fights and an elderly woman with a crime-fighting past.
There's nothing grim or gray about Batgirl — Rafael Albuquerque and Dave McCaig's artwork is poppy and Technicolor, and Hope Larson's storytelling is as thrilling as it is charming. Larson also takes a risk by using thought bubbles, a motif that's long been out of favor in the mainstream comics world, but one which provides fun running commentary from the series' optimistic lead. The whole endeavor feels like a non-campy descendant of the colorful late-'60s Batman TV show, and if you can pull that off without being too goofy, you're giving the reading public a Bat-book to smile about.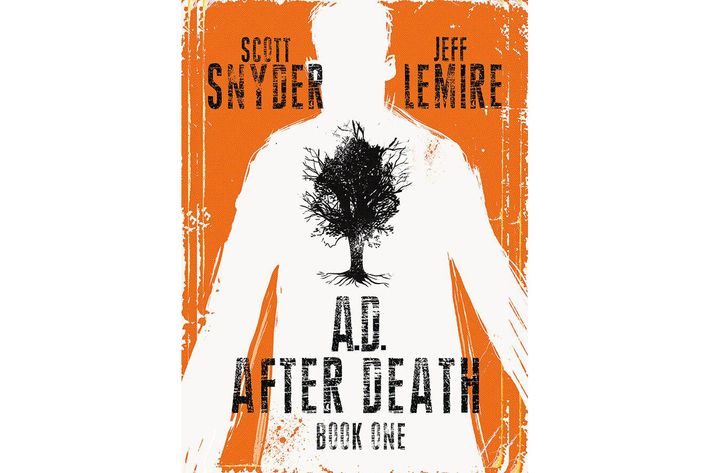 A.D.: After Death, Book One by Scott Snyder and Jeff Lemire (Image)
Finally! It's been nearly two years since Vulture broke the news that superstars Scott Snyder and Jeff Lemire would be putting out a sci-fi epic about a world where death has been cured. Turns out it was worth the wait. This meaty tome is a mixed-media delight, featuring long prose sections from Snyder (who, in addition to doing celebrated work on Batman and American Vampire, also has a history in short-story writing) and sumptuous painted artwork from Lemire, interspersed with interludes from the pair in a more traditional comics style. They wisely don't beat us over the head with exposition, instead opting to build a world where the consequences of immortality are implied through rich and judicious choices of little details and quirks of speech. The end result is eerie, fastidiously observed, and occasionally heartbreaking. One gets the sense that a minor masterpiece might be on the way when the saga is all wrapped up.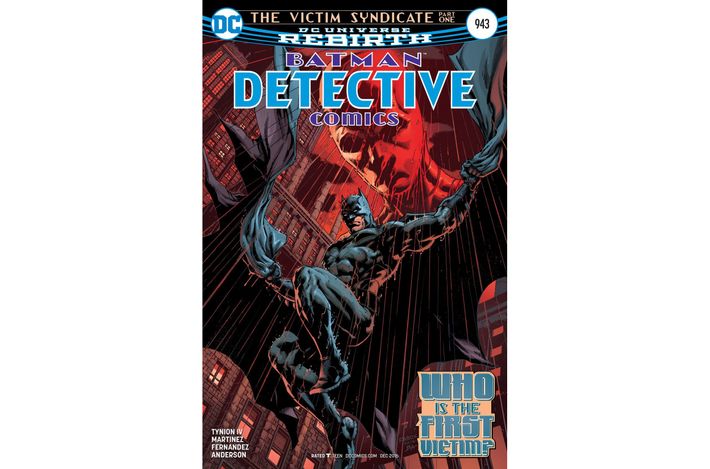 Detective Comics by James Tynion IV, Alvaro Martinez, Raul Fernandez, and Brad Anderson (DC)
I was interviewing James Tynion IV a few weeks ago and he said his pitch for Detective Comics was as follows: He wanted to have the Batman family's first super-team. The first? I thought. That can't be true. Well, it turns out that it is, and boy, was it a dynamite idea. In this series — part of DC's acclaimed "Rebirth" initiative — we see a motley grouping of Bat-adjacent characters taking on threats the Dark Knight can't handle alone. Heading up the squadron is Kate Kane, a.k.a. Batwoman, one of the best DC characters to be introduced in the past decade. Under her batwing are fan-favorite characters like Stephanie Brown and Cassandra Cain, and their collective chemistry is top-notch. The Batman mythos has long had the best cast of supporting characters in superhero-dom, and it's lovely to see Tynion and penciler Alvaro Martinez put them into such gleeful action.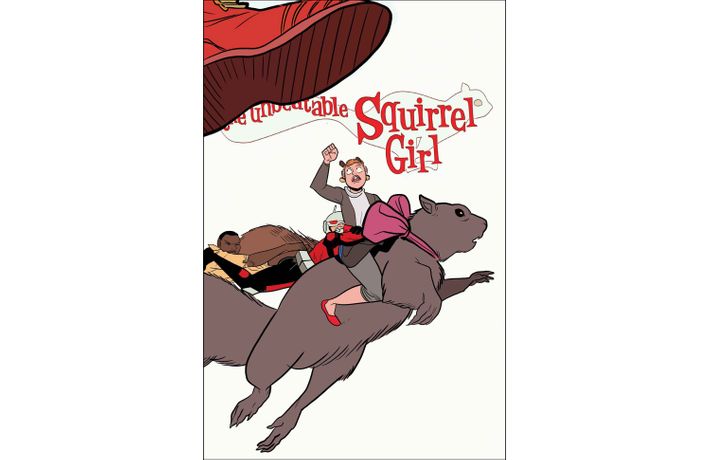 The Unbeatable Squirrel Girl by Ryan North, Erica Henderson, and Rico Renzi (Marvel)
One of the strangest and most welcome developments in recent comics history has been the ascent of Squirrel Girl. Once a Marvel Comics afterthought, she was dredged up from obscurity in 2015 by web-comics pioneer Ryan North and newcomer Erica Henderson. Within the space of a year and a half, The Unbeatable Squirrel Girl has become one of Marvel's most dependably great ongoing series. It's genuinely funny, it's dense with plot and wit (making it the rare comic that feels like it's actually worth the $3.99), it looks unlike anything else on the stands, and it even features occasional lessons about computer science! Plus, it's a series that's quite friendly to comic-book newcomers, as it's mostly free of mind-numbing references to past Marvel story lines. All are welcome here, so long as you're willing to eat nuts and kick butts.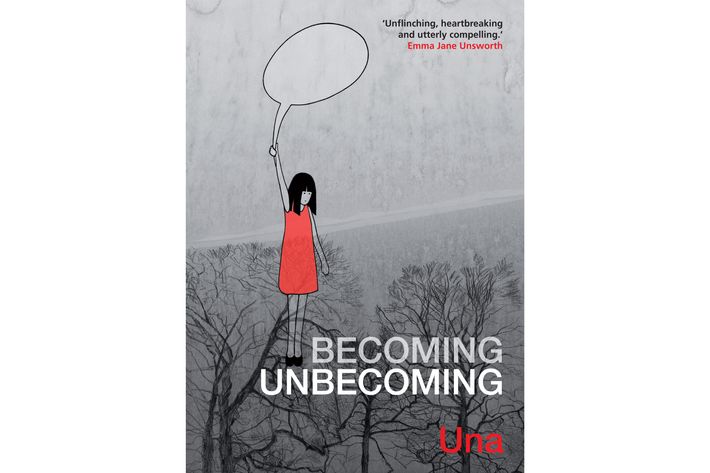 Becoming Unbecoming by Una (Arsenal Pulp Press)
"There are too many misery novels," reads some hand-drawn text near the end of Becoming Unbecoming. "This isn't one of those."
Strangely enough, although this is a bleak nonfiction work about assault and murder, that statement feels correct. The pseudonymous author, an Englishwoman who goes by "Una," spent years examining a series of rapes and unsettling sexual encounters that she experienced while growing up in 1970s Yorkshire. Around then, that area was gripped by the assaults of the so-called Yorkshire Ripper, an attacker of prostitutes. Here, Una examines those public and private traumas and incorporates commentary and research about sexual assault in the U.K.
The resulting book is a sober look at the ways women are violated and gaslit, as well as the ways we obsess over killers but rarely over their victims. And yet, one doesn't read Becoming Unbecoming and feel the emotional manipulation of despair. Instead, in Una's simple, spare text and artwork, we get a story about learning how to take ownership over your memories, however painful they might be, and how to gain power by putting brutality into a larger social context and calmly calling your fellow travelers to arms. The finale, in which Una wordlessly imagines what the Ripper's victims would be doing today, is worthy of particular admiration.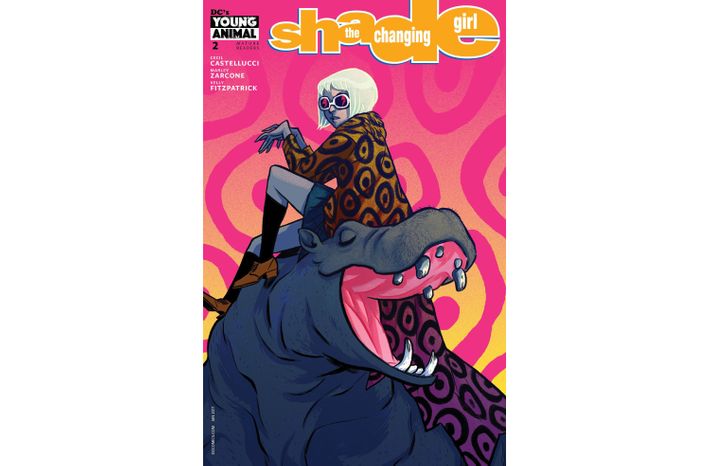 Shade, the Changing Girl by Cecil Castellucci, Asher Powell, Mirka Andolfo, Marley Zarcone, Mirka Andolfo, Ande Parks, Marley Zarcone, and Kelly Fitzpatrick (DC / Young Animal)
When DC announced earlier this year that it had hired My Chemical Romance frontman Gerard Way to curate a line of comics that pay homage to the weirder parts of the publisher's history, it was reasonable to be skeptical. Though Way has experience writing comic books, it felt like it could end up being a mere publicity stunt, one that emptily tried to re-create the excitement of times past.
Not so, as it turns out. The so-called Young Animal lineup has offered up fantastically strange takes on comics obscurities, and its second debut, Shade, the Changing Girl, is off to a rip-roaring start. In 1977, Doctor Strange creator Steve Ditko invented a bizarre character named Shade, the Changing Man, an extradimensional poet who entered our reality from his homeland of Meta, bearing a magic item of clothing known as the Miraco-Vest. The character was revived for an acclaimed DC series in the early '90s, and although he's occasionally appeared since then, his mythos has taken a new turn here under the guidance of a salad of talented creators. There's only one issue out so far, but the script is delightfully byzantine and the artwork is even more psychedelic than you'd hope it would be. Here's hoping the series lives up to the promise it's laid out.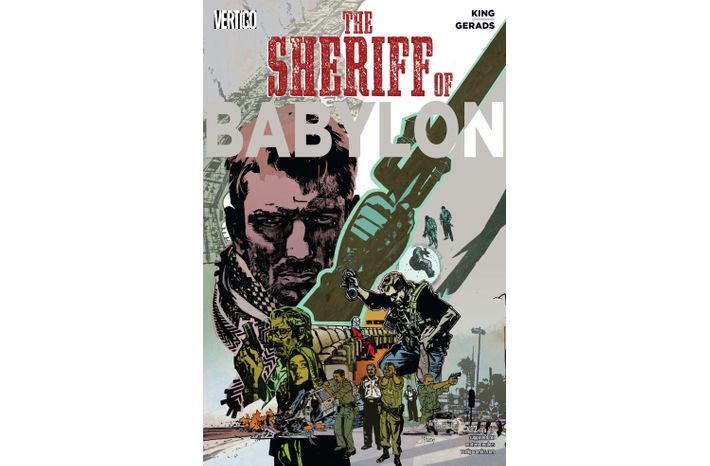 Sheriff of Babylon by Tom King and Mitch Gerads (DC / Vertigo)
It's been a good year to be Tom King. The comics writer and former CIA operative has swiftly become the hottest name in the game, cranking out a trio of titanic works: Marvel's Vision, DC's The Omega Men, and DC imprint Vertigo's Sheriff of Babylon. The latter, a noir-tinged murder mystery set in some of the hottest days of the Iraq War, comes to the end of its 12-chapter run in November, and its absence will be sorely felt. As Scott Beauchamp said in a Vulture piece about the series, it's "something I believe we as a country have needed for some time: a sense that our perspective was just a part of a much larger whole."
The story is told through the eyes of three protagonists: an American ex-cop dispatched to train Iraqi policemen, an American-educated Iraqi woman who's learned how to manipulate the various power brokers of her battered country, and a former Saddam-era apparatchik struggling to find a place for himself in an overturned world. The roads they walk together and separately are labyrinthine, and the story will no doubt benefit from being read as a whole once it's concluded. But even if you can't get a grip on all the details, there's a lot to love in the reading experience: The dialogue is gripping and Mitch Gerads's artwork is as turbulent as the region he's depicting. As America's involvement in Iraq grinds on in new and ever-more-depressing ways, Sheriff of Babylon acts as a vital document to remind us of the ways we got into this mess, as well as a challenge to ask yourself whether fallible humans like you and I could have ever hoped to manage a misbegotten conflict better than they did.