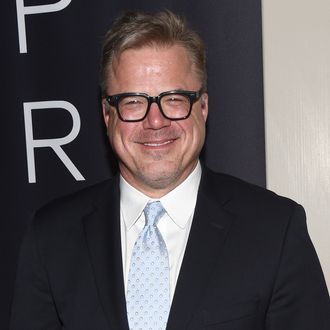 Alex Graves.
Photo: Michael Buckner/WireImage
In a severe case of Armageddon–Deep Impact syndrome, otherwise known as the Tobies, Disney and Sony are simultaneously developing live-action films about the Chinese legend of Hua Mulan, the female warrior who was at the center of Disney's 1998 animated film Mulan. Now, Sony's project has found its director: Game of Thrones and Homeland's Alex Graves. The Hollywood Reporter wrote last week that Sony was looking for an Asian director for the project, but the studio seems to have abandoned that directive at some point. According to Deadline, this Mulan, which has a script from Jason Keller, is "being designed for the international marketplace" through Sony Pictures International. It is a Chinese co-production, and will have a Chinese lead.
Disney, meanwhile, is still on the hunt for an Asian director for its version of Mulan, which will have an all-Asian primary cast. Per The Hollywood Reporter, Ang Lee was approached, but passed on the project. We are now taking bets on which studio will be forced to change their film's title and go with something like The Legend of Mulan.