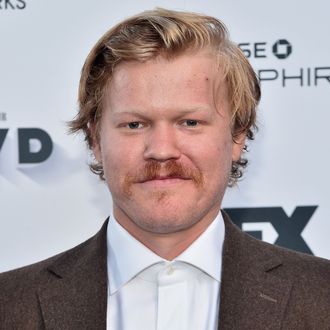 Will the shoot be a cheerocracy?
Photo: Alberto E. Rodriguez/Getty Images
There's no better way to have fun as a couple than spending a bunch of time with Sylvia Plath. Jesse Plemons, Kirsten Dunst's boyfriend and Fargo co-star, has joined the cast of her directorial debut, a film version of Plath's The Bell Jar. Dakota Fanning stars as Esther Greenwood. Plemons will play Lenny Shepherd, which means we'll get to see him dress like a cowboy. Dunst is co-writing the film with Nellie Kim. No word on which blondes will fill out rest of the cast — maybe Frank Ocean?