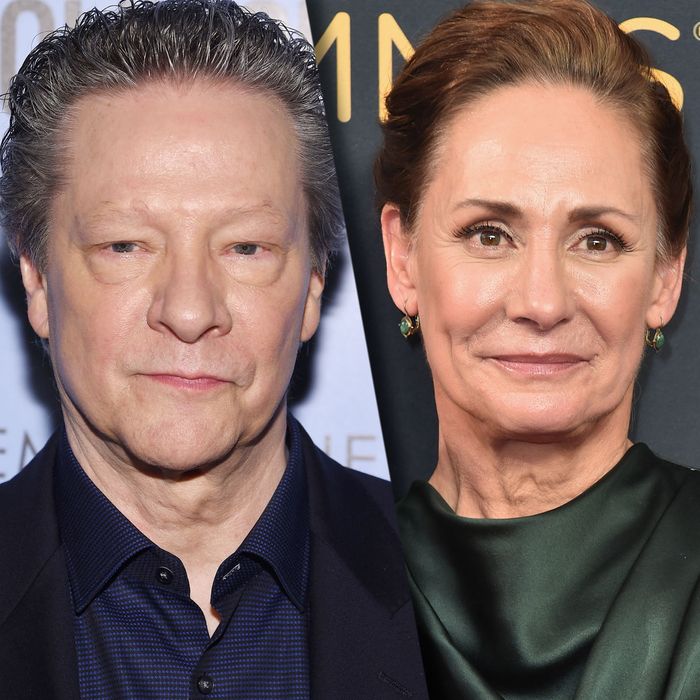 Nora leaves Torvald, her family, and the stage, at the end of Henrik Ibsen's A Doll's House; but Lucas Hnath, in his latest play, and Broadway debut, has decided to bring her back. It's a gutsy move, made gutsier by the fact that A Doll's House, Part 2, as Hnath calls the new work, was picked up for Broadway by producer Scott Rudin, not after a stint Off Broadway or at a regional theater but on the merits of its script alone.
Sight unseen and at high speed, A Doll's House, Part 2 has still managed to recruit a set of serious names. Laurie Metcalf (Misery, Getting On, Horace and Pete), Chris Cooper (an Oscar winner for Adaptation), Jayne Houdyshell (The Humans), and Condola Rashad (Complete Unknown, Billions) make up the cast, and Sam Gold, a recent Tony winner for Fun Home, will direct. "It's really fun every once in a while to say, hey, this show's great," Gold said of signing onto the sudden project. (He is also directing Sally Field and Joe Mantello in The Glass Menagerie this season.) "Let's not talk it to death. Let's get a great cast together."
A Doll's House, Part 2 was already on the schedule at South Coast Repertory, which commissioned it, when Rudin decided to mount the play in New York. That means two productions will open at two theaters on two coasts in quick succession. South Coast Repertory, in Costa Mesa, California, will begin previews on April 9, with opening night on April 14. The 16-week Broadway engagement will go up at the John Golden Theatre, with previews starting April 1 and an opening night of April 27. The opening date lets the show slip in just under the wire of the 2016–2017 Tony eligibility period; with a thin roster of new plays so far announced this season, Hnath's is at least a plausible contender.
Hnath didn't expect A Doll's House, Part 2 to head straight to Broadway, but it's become something of a Rudin trademark to elevate exciting Off Broadway talent quickly and decisively, as he did with Stephen Karam and The Humans last season. As the playwright puts it, he couldn't exactly say no to the offer. "I've been going to see a lot of shows on Broadway to study what it feels like to be in one of those Broadway houses," Hnath said. "It's a very heightened experience. I think it elevates every line in a way."
That's fitting, to an extent, as Hnath's résumé is full of shows that tackle heady themes: The Christians dug into matters of heaven and hell; Red Speedo investigated doping and the competition economy. Now, he's taking another big swing. "I always wanted the chance to walk in his shoes a bit," Hnath said of the chance to add to Ibsen's work, admitting "there's something audacious about going in and saying, 'I'm going to write a sequel to a classic drama.'"
Gold describes the play as something that "stands on its own and lives in its own world," though Hnath is canny about exactly what transpires after Nora knocks on the door she slammed shut so many years before. But he's got a few ideas on his mind, in addition to Ibsen and the prospect of his Broadway debut. "I got excited about writing a play about marriage and divorce," he said. "How far we've come and how far we haven't."