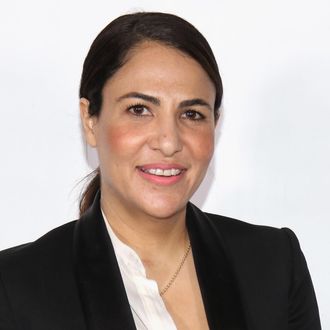 Girls co-showrunner Jenni Konner.
Photo: Janette Pellegrini/Getty Images
In a depressing new Lenny Letter installment, Girls showrunner Jenni Konner recounts witnessing an audacious and appalling interaction between Lena Dunham and a male producer-director from another show. According to Konner, she and Dunham went to get food with co-workers on the night their show wrapped and happened upon the crew of the unnamed other show. As Konner puts it, a man from the group broke the ice with Dunham by showing her "an iPhone photo of a mutual friend with a cock next to her face, ostensibly a still from his TV show but shown at a completely inappropriate time." Then he apparently leveled up the abhorrent behavior by asking Dunham to convince one of his female cast members to get naked for his show.
The director asked Lena to have dinner alone the following night with an actress on the show he works on. Not because he thought they should meet, but because he wanted Lena to persuade the actress to "show her tits, or at least some vag" on TV. Surely Lena could make a compelling argument. After all, he continued, "You would show anything. Even your asshole."
Konner said she wrote the Lenny post because she didn't want to sit on the story until she was asked by the media about sexism in Hollywood, and emphasized that weeding out terrible behavior like that can only happen if women speak out. "When we share, we unlock other women's stories, and suddenly secrets don't seem so necessary. The only thing standing between men and outdated, hideous behavior is their ability to get away with it."