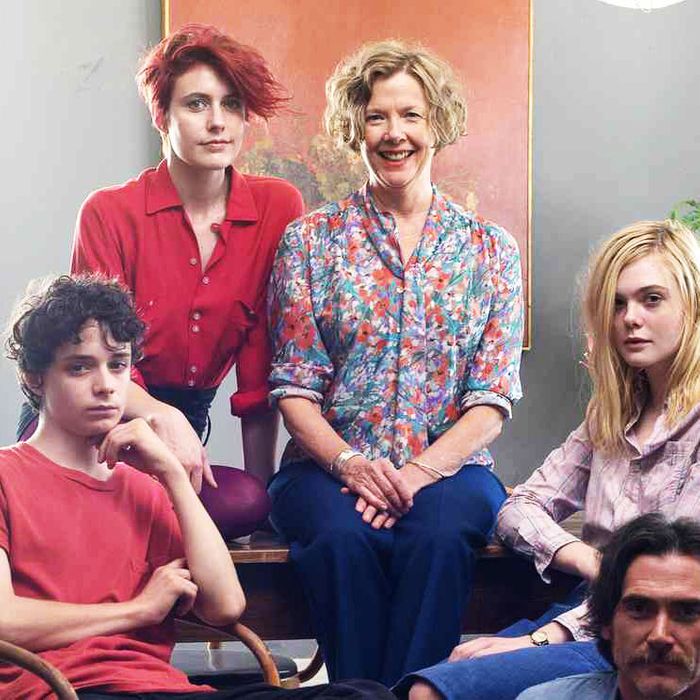 Every week between now and February 26, 2017, when the winners of the Academy Awards are announced, Vulture will consult its crystal ball to determine the changing fortunes in this year's Oscars race. In our Oscar Futures column, we'll let you in on insider gossip, parse brand-new developments, and track industry buzz to figure out who's up, who's down, and who's currently leading the race for a coveted Oscar nomination.
Best Picture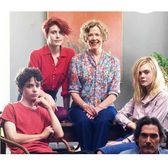 20th Century Women
As a complicated single mom raising her son in 1980s Santa Barbara, Annette Bening is a total delight in this dramedy, which had a peek-out last week for New York Film Festival attendees and will be released Christmas Day. Can the movie itself penetrate the Best Picture field? It may be just a tad too vignette-driven for some voters — Academy types tend to prefer a stronger semblance of a plot — but this is a special movie that will win lots of smart fans. If some of the big year-end movies falter, 20th Century Women is poised to saunter right in.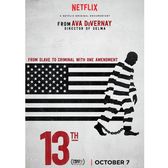 13th
After screening Ava DuVernay's 13th a few weeks ago, Variety pundit Kris Tapley asked, "Why Not a Documentary for Best Picture?" Indeed, I've talked to publicists in the past who said that if the documentary branch rallied together and put a doc high on their Best Picture ballot, you'd be awfully close to the number of votes needed for a nomination. DuVernay's essential film, which just debuted on Netflix and takes a hard look at our incarceration epidemic, is certainly worthy of consideration, but would the streaming giant (and Oscar voters, for that matter) simply settle for its inevitable Best Documentary nod?
Current Predix
Billy Lynn's Long Halftime Walk, Fences, Hell or High Water, Jackie, La La Land, Lion, Live by Night, Manchester by the Sea, Moonlight, Silence
Best Director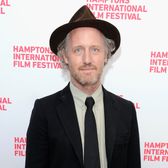 Mike Mills, 20th Century Women
I really responded to Mills's Beginners, which won Christopher Plummer an Oscar, and I'm encouraged that he reprises and deepens some of his techniques from that film in 20th Century Women. A directorial style is emerging here — cross Wes Anderson's very particular fascinations with Richard Linklater's expansive focus on time, and you'd land somewhere close — and it's one that I think Oscar is destined to catch on to sooner or later.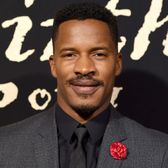 Nate Parker, The Birth of a Nation
Several months ago, The Birth of a Nation was a presumed Oscar juggernaut. This past weekend, just a few days after its wan release in theaters, Birth's official Academy screening was barely half full. Despite entreaties from Academy president Cheryl Boone Isaacs, it's clear that Oscar voters have moved on.
Current Predix
Damien Chazelle, La La Land; Barry Jenkins, Moonlight; Ang Lee, Billy Lynn's Long Halftime Walk; Kenneth Lonergan, Manchester by the Sea; Martin Scorsese, Silence
Best Actor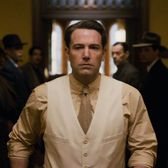 Ben Affleck, Live By Night
Before Affleck's Oscar contender Live by Night arrives later this year, what sort of narrative has he crafted with his choices this year? Well, there was Batman v. Superman, where he received decent reviews even if the picture didn't, as well as a notorious Bill Simmons appearance that earned nearly as many eyeballs. This weekend, Affleck's poorly reviewed thriller The Accountant arrives, where the star looks "appropriately dead-eyed and miserable," according to Times critic A.O. Scott. Is the comeback-prone star giving himself a critical hole to crawl out of?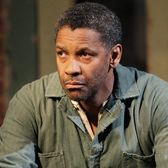 Denzel Washington, Fences
Now that I've begun talking to people who've seen this August Wilson adaptation, I'm even more hyped for Washington's performance, which could earn him a third Oscar. If anything, this quiet category seems to be biding its time until the Washington-directed Fences arrives in December (though an AFI Fest bow seems likely next month).
Current Predix
Casey Affleck, Manchester by the Sea; Joel Edgerton, Loving; Andrew Garfield, Silence; Ryan Gosling, La La Land; Denzel Washington, Fences
Best Actress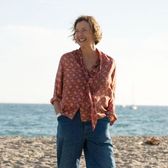 Annette Bening, 20th Century Women.
She sits on the Academy's board of governors, but Bening has never taken home the gold, despite four nods. She's certain to be nominated again for 20th Century Women, and if the film had come out in any other year — say, 2014, when Julianne Moore cruised to victory in a virtually unopposed Best Actress field — Bening would be the front-runner that my fellow pundit Anne Thompson claims she is. This year, up against showy work from La La Land's Emma Stone and Jackie's Natalie Portman (whom Bening lost to just a few years ago), her unadorned but assured performance won't have it easy.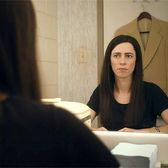 Rebecca Hall, Christine.
The underrated Hall gets a showcase role that's drawing raves in Christine, where she plays Christine Chubbuck, a newswoman who famously committed suicide on air. That premise, though, will be a hard sell for older Oscar voters. Indie Spirit recognition seems far more likely.
Current Predix
Annette Bening, 20th Century Women; Ruth Negga, Loving; Natalie Portman, Jackie; Emma Stone, La La Land; Meryl Streep, Florence Foster Jenkins
Best Supporting Actor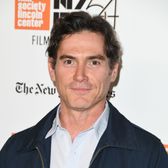 Billy Crudup, 20th Century Women
The never-nominated Crudup is the very definition of a supporting actor in two big Oscar films: In Jackie, as the skeptical journalist conducting the First Lady's first post-assassination interview, he adds ballast to Natalie Portman's big choices, while in 20th Century Women, he's an aimless, hunky contractor who circles both Annette Bening and Greta Gerwig and amplifies their shine. Will it be enough for Oscar voters who prefer a monologuing scene-stealer in this category? We'll see, but in the meantime, all hail the Crudupaissance!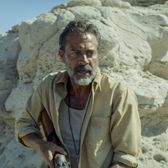 Jeffrey Dean Morgan, Desierto
Last year, after Jonas Cuaron's Desierto premiered at the Toronto Film Festival, Hollywood Reporter pundit Scott Feinberg predicted a potential Best Supporting Actor nomination for Jeffrey Dean Morgan, whose border-protecting xenophobe he called "one of the most hauntingly evil characters in the history of the movies." A year later, as the film debuts in 73 theaters, distributor STX doesn't seem all that interested in waging a campaign for him.
Current Predix
Mahershala Ali, Moonlight; Warren Beatty, Rules Don't Apply; Jeff Bridges, Hell or High Water; Hugh Grant, Florence Foster Jenkins; Dev Patel, Lion
Best Supporting Actress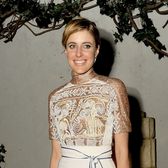 Greta Gerwig, 20th Century Women.
20th Century Women has two appealing actresses to pick from in this category: As a teenager who stays just out of romantic reach, Elle Fanning makes a whole meal of what could be a thinly sketched role, while Gerwig plays Bening's boarder, a photographer with wanderlust who's saddled with a debilitating health issue. I'd give the edge to Gerwig, who uses the role to reveal new layers underneath her comic-oddball exterior. In a movie full of characters you want to hug and hang out with, she's the cool-older-sister type whose company you most want to keep, as well as the instigator of 20th Century Women's most memorable scenes.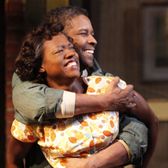 Viola Davis, Fences.
Whether Davis will compete as a lead or supporting actress is one of this season's greatest Oscar-season mysteries. The role has a unique history: In the original Broadway production of Fences, it was deemed a Tony-winning supporting part, but for the 2010 revival Davis starred in, she went lead (in part, I'm told, because that category was deemed somewhat weaker that year) and won. Paramount still hasn't officially decided where to place Davis for Oscar consideration, but after talking to one source who's seen the film — a source who praised two of Davis's powerhouse scenes, but would still "be surprised" if she ran as a lead — I've decided to move Davis to the supporting category, where I suspect Paramount will smell an easy, golden pickup. While the overdue Davis would be well-positioned in either category, she'd only be dunking on Michelle Williams in supporting, while Best Actress is full of bruisers, including Stone, Portman, and Bening.
Current Predix
Viola Davis, Fences; Greta Gerwig, 20th Century Women; Naomie Harris, Moonlight; Nicole Kidman, Lion; Michelle Williams, Manchester by the Sea