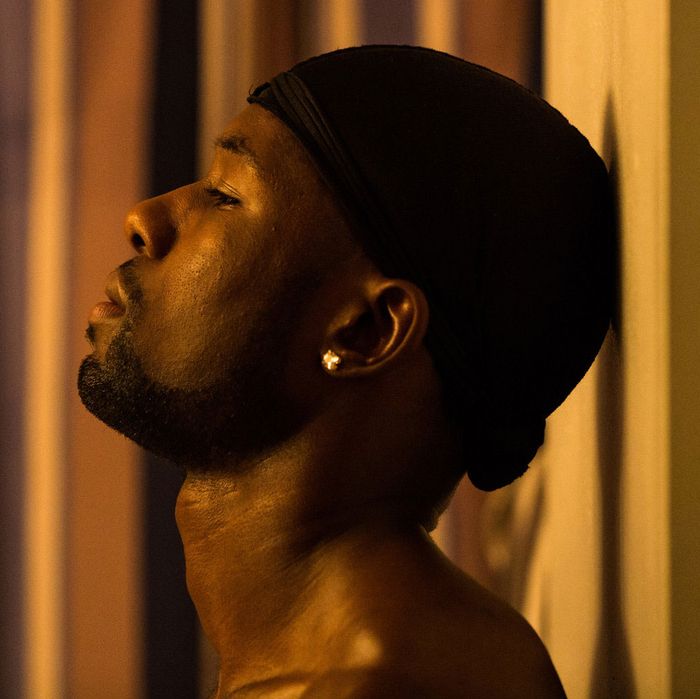 Every week between now and February 26, 2017, when the winners of the Academy Awards are announced, Vulture will consult its crystal ball to determine the changing fortunes in this year's Oscars race. In our Oscar Futures column, we'll let you in on insider gossip, parse brand-new developments, and track industry buzz to figure out who's up, who's down, and who's currently leading the race for a coveted Oscar nomination.
Best Picture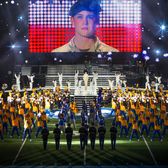 Billy Lynn's Long Halftime Walk
The Oscar-winning director Ang Lee has a knack for adapting acclaimed books using innovative new technology, but what worked for him with Life of Pi hasn't translated here. Most critics at the New York Film Festival premiere found Billy Lynn's high 120-FPS frame rate to be enormously distracting, and reviews of the postwar drama were mixed. Will Lee continue to push the high-frame-rate version, or will he now course-correct with a more conventional 24-FPS look?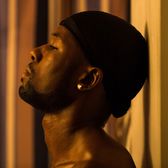 Moonlight
The expanded Best Picture field often makes room for at least one little movie that could, and this poetic story about a gay black man's coming of age feels like it could be the one voters root for. As long as A24 can get it in front of enough people, Moonlight has a strong shot: The art is undeniable, and the story's thoughtful probing of identity gives it real weight. It matters, and that matters to the Academy.
Current Predix
Fences, Hell or High Water, Jackie, La La Land, Lion, Live by Night, Manchester by the Sea, Moonlight, Silence
Best Director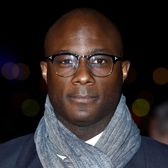 Barry Jenkins, Moonlight
A Best Director nod for Jenkins would be highly deserved, and it's feasible: He'd be taking the slot that the Academy likes to reserve for a young breakthrough filmmaker like Spike Jonze or Benh Zeitlin. Still, he'll have age-appropriate competition from 31-year-old La La Land director Damien Chazelle — a near lock for this category — and 40-year-old Pablo Larrain, who made the audacious Jackie and will find favor with this branch.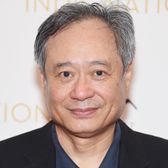 Ang Lee, Billy Lynn's Long Halftime Walk
Lee is a rare helmer to have won two Best Director Oscars, but after Billy Lynn's rocky NYFF reception, most pundits have dropped him from their predicted final five.
Current Predix
Damien Chazelle, La La Land; Barry Jenkins, Moonlight; Pablo Larrain, Jackie; Kenneth Lonergan, Manchester by the Sea; Martin Scorsese, Silence
Best Actor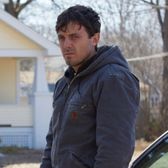 Casey Affleck, Manchester by the Sea
I wouldn't necessarily call a highly connected, Oscar-nominated actor like Casey Affleck an "outsider," but a sympathetic Variety story makes that case while conflating him with his Manchester by the Sea character, a moody loner who puts his head down and nobly does the work. Oscar winners tend to need a strong narrative, and it looks like Affleck is circling one.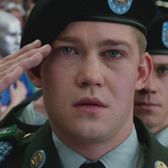 Joe Alwyn, Billy Lynn's Long Halftime Walk
The British 25-year-old makes his big-screen debut as the title character in Billy Lynn, but Oscar isn't especially kind to young men in his age bracket: The last 25-and-under thespian nominated for Best Actor was Heath Ledger for Brokeback Mountain, over a decade ago. Add to that the film's rocky reception, and Alwyn will have an uphill climb, even though this category still seems ripe for a shakeup.
Current Predix
Casey Affleck, Manchester by the Sea; Joel Edgerton, Loving; Andrew Garfield, Silence; Ryan Gosling, La La Land; Denzel Washington, Fences
Best Actress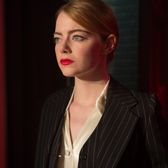 Emma Stone, La La Land.
La La Land and Jackie come out within one week of each other, which is going to lend early December some heavy Best Actress artillery. In the meantime, expect to see Emma Stone for the next month at your local supermarket: She landed the November cover of Vogue and is a down-to-earth delight in its pages, even eschewing high fashion in one photo that plops her behind the counter of a dog-treats bakery, a setting plucked straight from Stone's humble roots.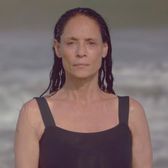 Sonia Braga, Aquarius.
At Cannes, everyone was raving about Braga, and some pundits thought her strong Aquarius performance would get Best Actress traction. But the film barely made a splash last weekend in limited release, and it increasingly feels as though the only foreign-language performance with any sort of shot at penetrating this strong field is Elle's Isabelle Huppert.
Current Predix
Annette Bening, 20th Century Women; Ruth Negga, Loving; Natalie Portman, Jackie; Emma Stone, La La Land; Meryl Streep, Florence Foster Jenkins
Best Supporting Actor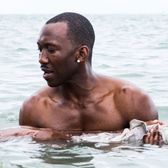 Mahershala Ali, Moonlight
A consensus is building around Ali as the Moonlight actor with the likeliest shot at a nomination in this category, and the highly likable performer, who plays a sympathetic drug dealer, will win fans for as long as he's willing to do the awards-season pole dance.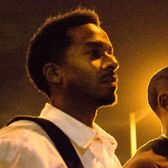 Andre Holland, Moonlight
Honestly, you could fill out all five of the spots in this category with the men of Moonlight, and I wonder whether there's room for two of the film's performers. Momentum is building around Ali, but don't count out Holland, who is enormously appealing in the film's final third. At times, his puppy-dog longing for our protagonist reminded me of Jake Gyllenhaal's Oscar-nominated Brokeback performance.
Current Predix
Mahershala Ali, Moonlight; Warren Beatty, Rules Don't Apply; Jeff Bridges, Hell or High Water; Hugh Grant, Florence Foster Jenkins; Dev Patel, Lion
Best Supporting Actress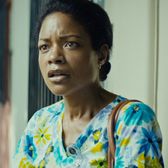 Naomie Harris, Moonlight.
In the mold of Mo'Nique in Precious, the British-born Harris makes waves as our Moonlight protagonist's drug-addicted mother, and she figures heavily into every one of the film's three acts. I wouldn't call her the Best Supporting Actress front-runner, but her inclusion is so far one of Oscar's safest bets.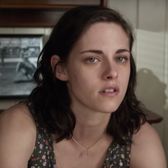 Kristen Stewart, Billy Lynn's Long Halftime Walk.
Stewart's small role as Billy Lynn's sister has been called solid, but it's not likely to put her in contention now that the film is in trouble.
Current Predix
Viola Davis, Fences; Greta Gerwig, 20th Century Women; Naomie Harris, Moonlight; Nicole Kidman, Lion; Michelle Williams, Manchester by the Sea