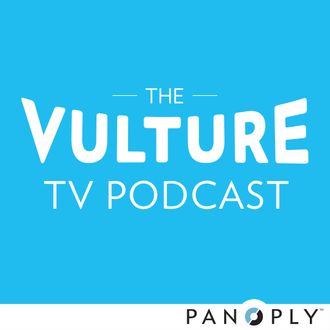 On this week's episode of the Vulture TV Podcast, Phoebe Waller-Bridge joins Gazelle and Jen to talk about her Amazon show, Fleabag, filming those scenes where she looks directly into the camera, and whether Olivia Colman really slapped her. Plus, we get into the reasoning behind which couples we chose for Vulture's TV Couple Scuffle, in which we named the greatest TV couple of the modern era.
On filming the scenes where she looks directly into the camera:
I'd be a total look-whore, looking at the camera wherever it was. I was in between lines and just testing them to see whatever my instinct was. And my director was like, just follow your instincts the whole time if you want to look, and then it became a fun sort of game. But by the time it came to the edit, our editor told us, "I'm going to put all the looks in to begin with so then we can choose the right ones." And when we first got them, God, it was basically just, line, look, line, look, line, look. We were all pissing ourselves [laughs].
On the response to the scene of her masturbating to Obama:
It was all women wanted to talk about. All the complexities would come out, and people would say, "Yes, very moved, very moved … I was so glad you said that about Obama, I'd really like to talk about that with somebody."
On whether Olivia Colman really slapped her on the show:
I basically had a fight with Olivia Colman. She did whack me really hard. It was only once, but it was just so great to have that flush of red [on my cheek] and have the genuine reaction. Because even though I know it's coming, it's still pretty shocking when you're slapped by a national treasure.
Tune in to the Vulture TV Podcast, produced by the Slate Group's Panoply, every Tuesday, on iTunes, or wherever you get your podcasts. And please send us your burning TV questions! Tweet us @Vulture, email tvquestions@vulture.com, or leave us a voice-mail at 646-504-7673.