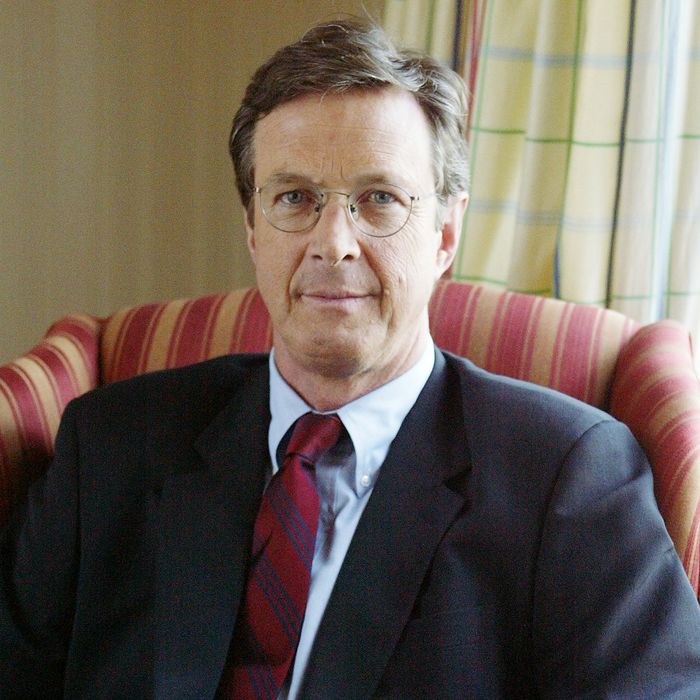 Michael Crichton
Photo: New York Daily News Archive/NY Daily News via Getty Images
Before he died in 2008, Michael Crichton built a long and lucrative career of novel writing and the occasional foray into film, the first of which, 1973's Westworld, served as the basis for the current HBO hit series of the same name. But tucked away on a dustier shelf of the Crichton library is 1988's Travels, a memoir largely concerned with the author's consciousness-expanding experiences and journeys to bewildering lands, where the line between what's "real" and what isn't becomes increasingly blurred. Sound familiar?
A little less than a quarter of the way through what's actually a pretty fascinating book, Crichton, who has arrived in Hollywood eager to make a Westworld movie, describes trying to adjust to his strange and seductive surroundings. "The Hollywood environment was exotic," Crichton writes. "There were homosexual and theatrical people, and people who were into drugs and orgies and odd things of all sorts. This had its own fascination, but I often felt uneasy." Tone-deaf hetereonormative attitudes aside, Crichton was a white-hat guy in a black-hat town.
Anyway, Crichton gets a deal with MGM to write and direct Westworld. After a six-month shoot, the then-technologically advanced movie, starring Yul Brynner and Richard Benjamin, is released and ultimately becomes the studio's top-grossing movie of the year. As Crichton tells it, he's "on top of the world": 30 years old, a medical degree, two best-selling novels, and now, with Westworld, a hit movie.

He's thinking about all this as he flies back to California from a screening of the film in Chicago. "Suddenly," he writes, "I broke out in a drenching sweat … I was panic-stricken, in the grip of a full-blown anxiety attack." He's rich and famous, the kind of guy who can date "a famous sex symbol" (he doesn't say who), and still, the thrills of Westworld have left Crichton hollow. He decides he doesn't really know anything about "reality" at all, and has inadvertently gotten himself stuck in a life-imitates-fiction, hedonistic fantasyland situation.
So what does Crichton do? Well, he buys a copy of Ram Dass's New Age classic Be Here Now and spends a bunch of time in Maui — which is certainly a healthier way to feel alive than blowing the heads off possibly sentient robots.