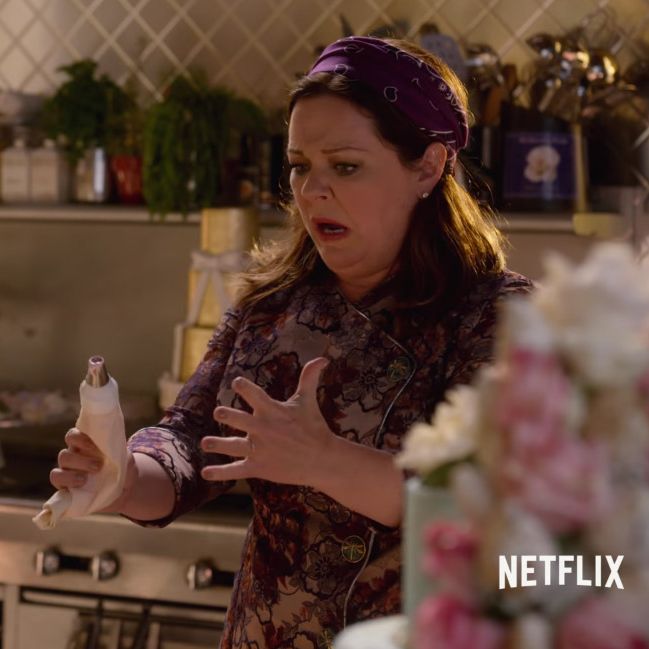 Oy, with the teases already. Gilmore Girls is returning to Netflix next month, and as of today, we have a glorious two-minute glimpse at what Rory, Lorelai, and the rest of Stars Hollow will be up to in Netflix's four-part revival. So, you've probably already seen the trailer, but let's break down the best of what you missed. Because if frame-by-frame analyses of trailers are good enough for superhero movies, they're good enough for Emily Gilmore.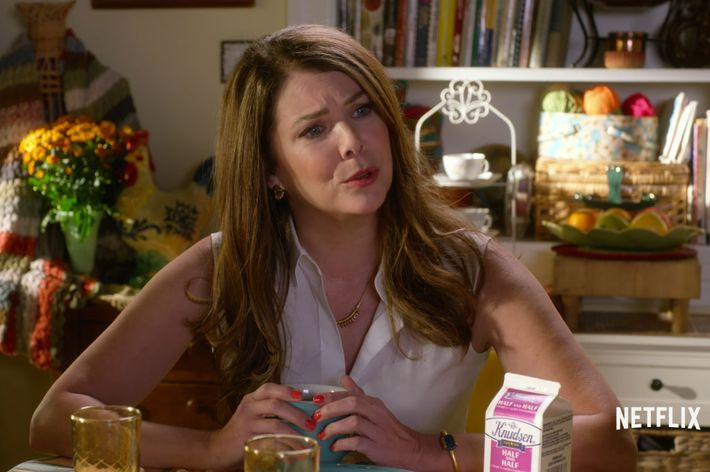 We start with Rory and Lorelai sitting around a kitchen table, chatting about Tori Spelling as friends (who are also mother and daughter!) like them are wont to do. Between jokes about the Tori Spelling Benihana incident and surprise at the existence of Batfleck, the references are very 2015.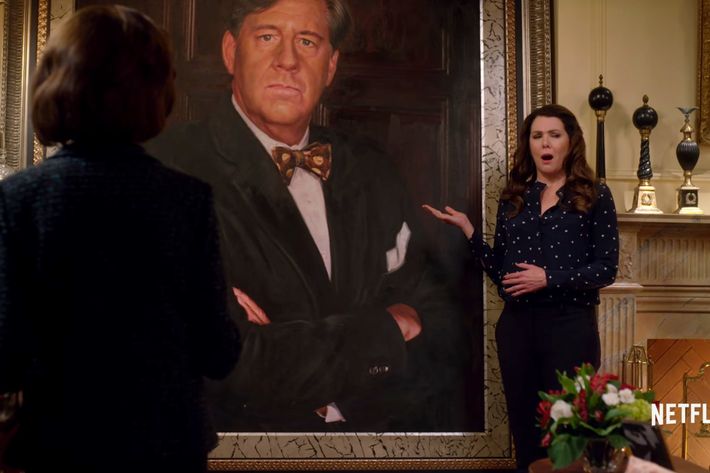 Next up: A trip to Emily's, where she has installed a giant portrait of Richard — RIP Edward Herrmann.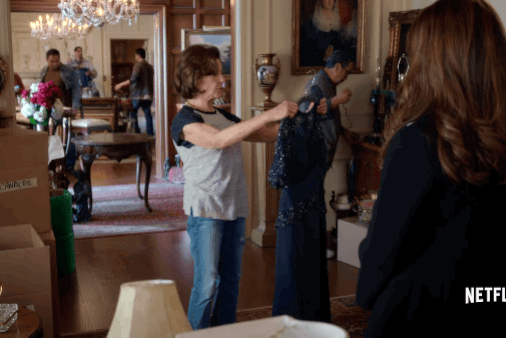 In lighter news, Emily has joined the cult of Marie Kondo. Bad news: Few things spark joy in her.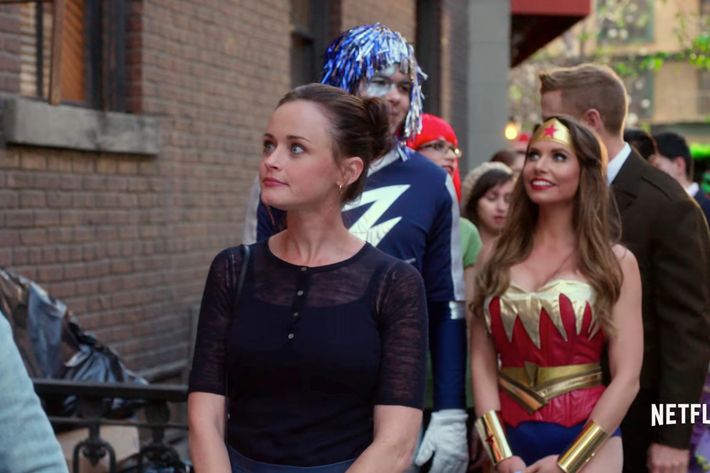 Did you think Rory Gilmore would make it as a journalist? Joke's on you! She's on the road to London, at what looks like a comics convention, and something resembling a corporate office. Perhaps Rory is trying to make it as a freelancer? Or perhaps she's living off of an inheritance from Richard?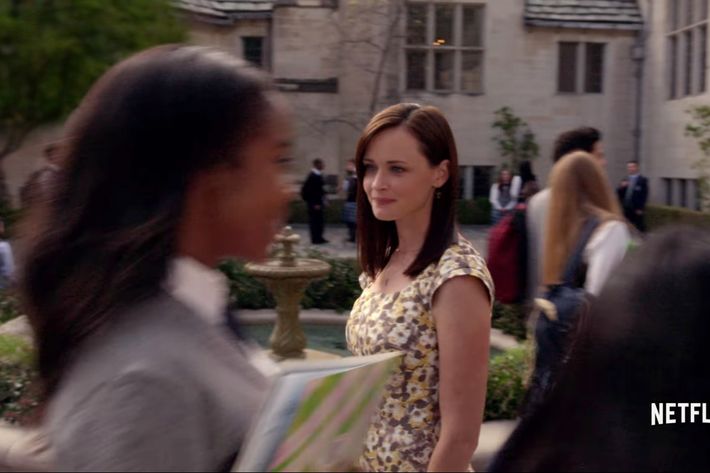 Or maybe she'll just go back to Chilton. (We'd also like to point out that Alexis Bledel is reliving the plot of her 2009 movie Post Grad.)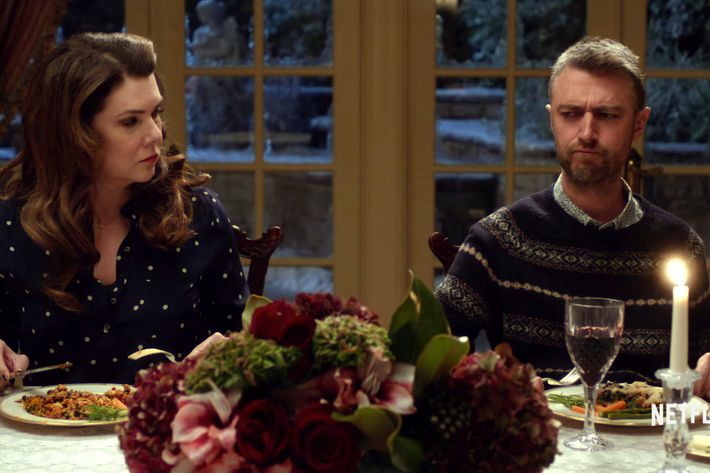 Dinners at Emily's continue to be a thing. This one appears to take place during the "Winter" episode, and of course, Kirk has gotten his hands on an invitation.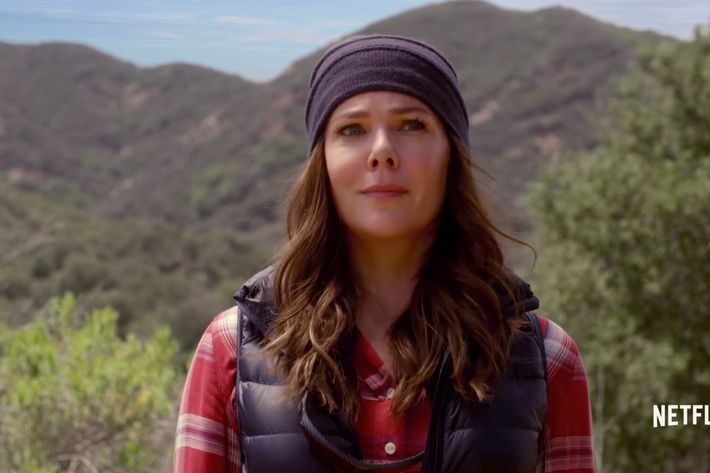 Lorelai is finding herself, too. She's even talking to a therapist! Seems like things with Luke are good, but they're not good, you know?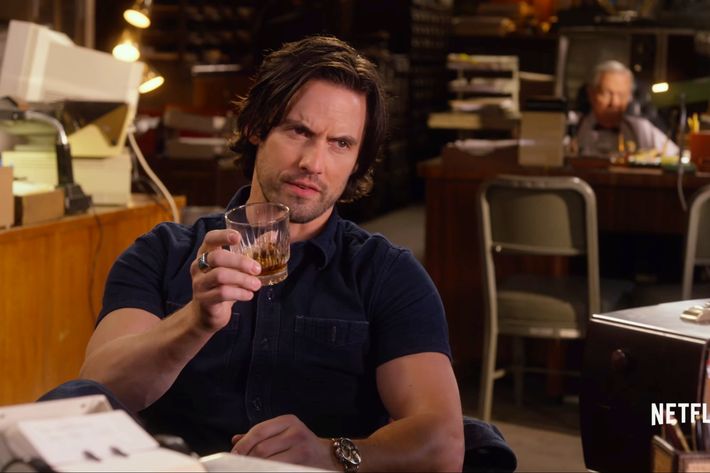 Okay, now on to the important stuff: Jess is back, and Milo Ventimiglia is looking as good as ever. He seems to be in some sort of newsroom, too. Possibly living out Rory's own journalistic dreams?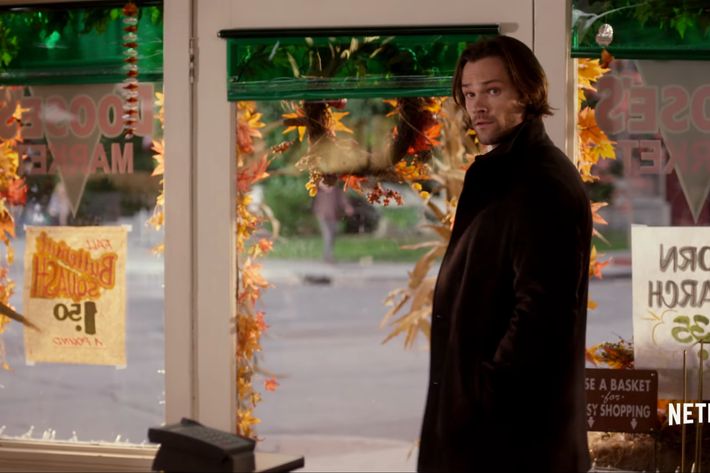 Dean's here, rocking a coat.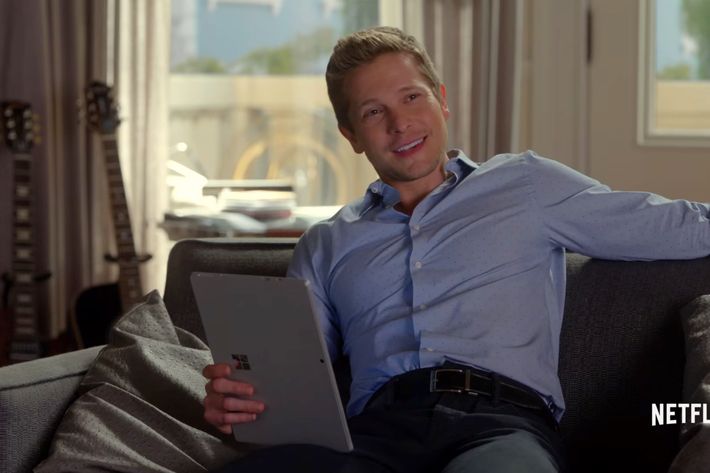 Logan is as smarmy as ever. We're begging for a Good Wife crossover that reveals he bought that fancy tablet with money from his job at Lockhart Gardner.
But enough men! Lane is back, too. And she's still drumming. Does Hep Alien live on?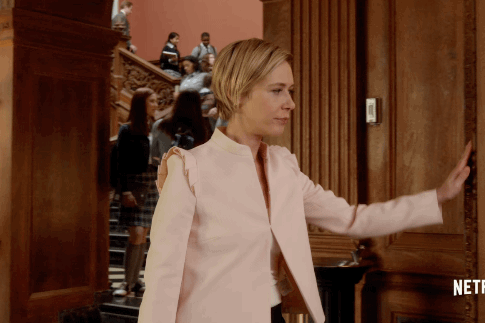 A glimpse of Paris.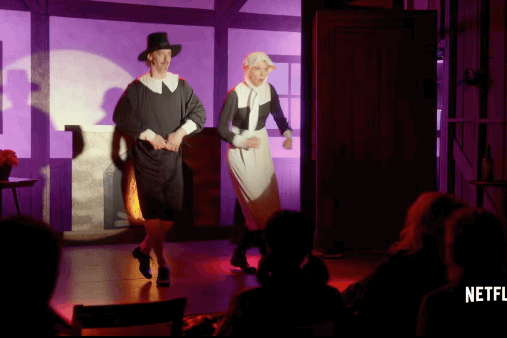 An even shorter glimpse of newcomers Sutton Foster and Christian Borle.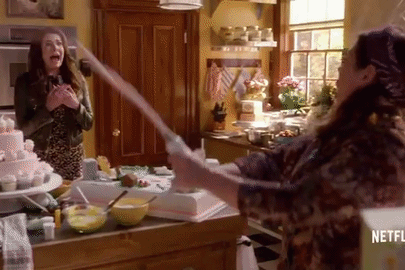 And Sookie! Melissa McCarthy really did find the time to make a cameo, thank God.
That's pretty much everything, minus a cute lil' pig. But you can watch the trailer once more, just in case.