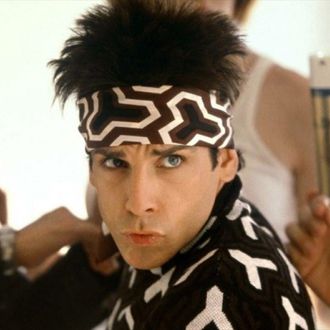 Photo: Paramount Pictures
Each month, Showtime adds new movies to its library. Below, you'll find our October recommendations. For more comprehensive coverage of the best titles available on Showtime and elsewhere, check out Vulture's What to Stream Now hub, which is updated throughout the month.
So hot right now: Zoolander (2001)
An extremely quotable comedy with an absurd cast of characters, Zoolander takes playful aim at the fashion industry and the narcissistic culture it feeds. While Ben Stiller is plenty fun in the lead role, Will Ferrell reaches the height of his schtick as Mugatu, the corrupt fashion mogul who uses child labor and plots the assassination of Malaysia's prime minister. Let's just pretend the sequel never happened, okay?
All hail Cate Blanchett and Rooney Mara: Carol (2015)
Todd Haynes directed this stunning '50s period piece, which was adapted from Patricia Highsmith's The Price of Salt. At heart, Carol is an aching love story between two women: a department store shopgirl and a wealthy housewife, played by Mara and Blanchett respectively. The performances are terrific, the story heartfelt, the direction utterly compassionate. Don't make the same mistake the Oscars did.
October 1
Bad Ass
Bad Ass 2: Bad Asses
Blue Velvet
The Boston Strangler
Detention (2004)
F/X
F/X 2
Felicia's Journey
Flyboys
Hollywood Homicide
Home of the Brave
Hoop Dreams
The Illusionist
The Lucky Ones
National Lampoon's Van Wilder: The Rise of Taj
The Original Kings of Comedy
The Presidio
The Prowler
Rambo
School for Scoundrels
State Property 2
The Descent
Three Days in September
Traffic
Underclassman
Walter
Zoolander
October 2
Sebastian Maniscalco: Why Would You Do That?
October 4
Forsaken
October 7
Paranoia
October 8
45 Years
Carol
October 15
The Funhouse Massacre
October 16
Alpha Dog
October 21
One & Done: Ben Simmons
October 22
Weiner