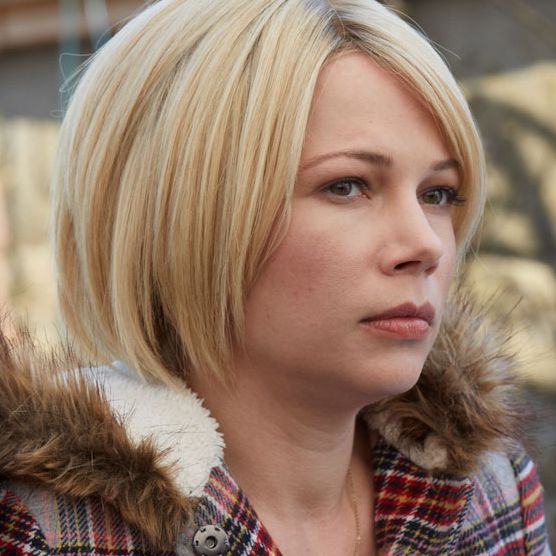 Photo: Raindog Films; Big Indie Pictures
Every week between now and February 26, 2017, when the winners of the Academy Awards are announced, Vulture will consult its crystal ball to determine the changing fortunes in this year's Oscars race. In our Oscar Futures column, we'll let you in on insider gossip, parse brand-new developments, and track industry buzz to figure out who's up, who's down, and who's currently leading the race for a coveted Oscar nomination.
Best Picture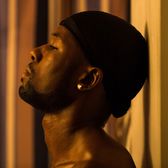 Moonlight
The intimate Moonlight has to pull off three things on its path to Oscar. First, it needed to get sterling reviews … done and done. Second, it had to open well … and with an incredible per-screen average that places it in quite the pantheon; that mission has been accomplished, too. Now, it must stay front-of-mind during a months-long slog till February, but shepherded by the ace minds at A24 — who guided Room through a similar gauntlet last year — I have plenty of faith that Moonlight can retain its glow.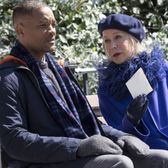 Collateral Beauty
This Will Smith vehicle looked like a lock to debut at AFI Fest in November, but the announcement never came and rumors about the film's quality are flying. At least we'll have Helen Mirren's eccentric outfits?
Current Predix
Fences, Hell or High Water, Jackie, La La Land, Lion, Live by Night, Manchester by the Sea, Moonlight, Silence
Best Director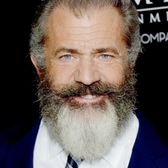 Mel Gibson, Hacksaw Ridge
Gibson's war film was well-received in Hollywood this past week and just earned 13 nominations from the Australian Academy of Cinema and Television Arts, which went gaga for Mad Max: Fury Road last year. I doubt that Gibson or the film can travel as far with Oscar, but in an awards season filled with scandal-tinged stars, he's making more of a comeback than might have been expected.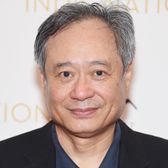 Ang Lee, Billy Lynn's Long Halftime Walk
Having now caught Lee's film myself after its disastrous recent launch at the New York Film Festival, I think it may play somewhat better with Oscar voters than that NYFF crowd, though it's all over the place tonally. Whenever possible, Lee is determined to display his PTSD drama with a bleeding-edge presentation that takes advantage of its high frame rate and resolution, though I suspect its melodramatic instincts will be better suited to the conventional 24-frames-per-second format that general, paying audiences (and Academy members viewing the film on screener) will get.
Current Predix
Damien Chazelle, La La Land; Barry Jenkins, Moonlight; Pablo Larrain, Jackie; Kenneth Lonergan, Manchester by the Sea; Martin Scorsese, Silence
Best Actor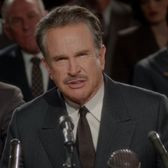 Warren Beatty, Rules Don't Apply
It was confirmed this week that Beatty will seek lead placement for Rules Don't Apply, in which he plays Howard Hughes so enigmatically that he doesn't even show up until a half hour into the film. The designation is borderline (Rules is mostly told from the point of view of Alden Ehrenreich and Lily Collins, playing characters entangled with Hughes) and I think Beatty's gold-watch performance would have a much easier time contending in the supporting category. As muted as the Best Actor race feels this year, it will still be filled with men who swamp Beatty when it comes to screen time.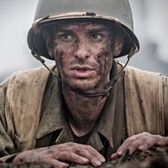 Andrew Garfield, Hacksaw Ridge
Though I suspect Silence will be Garfield's big awards play, it never hurts to have two strong vehicles to your credit in one season.
Current Predix
Casey Affleck, Manchester by the Sea; Joel Edgerton, Loving; Andrew Garfield, Silence; Ryan Gosling, La La Land; Denzel Washington, Fences
Best Actress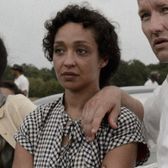 Ruth Negga, Loving.
This category is rarely filled by five former nominees, but for a time, it looked like Natalie Portman, Emma Stone, Annette Bening, Meryl Streep, and Viola Davis might successfully fend off all newcomers. Now that Davis has officially dropped down into the supporting category, though, I think it creates an opening for Ruth Negga's striking, wide-eyed work in Loving to come to the fore … though another former nominee, Arrival's Amy Adams, has seen her fortunes improve, too.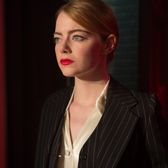 Emma Stone, La La Land.
With Davis out of the picture, the long-brewing Stone-Portman battle for Best Actress appears to be a sure thing. I'm struck, too, by how available Stone is making herself: While an A-list ingenue is expected to promote her film at a top-tier festival like Venice or Toronto, Stone is also flying to fests like Mill Valley and Middleburg, flacking for La La Land early and often.
Current Predix
Annette Bening, 20th Century Women; Ruth Negga, Loving; Natalie Portman, Jackie; Emma Stone, La La Land; Meryl Streep, Florence Foster Jenkins
Best Supporting Actor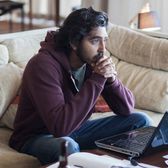 Dev Patel, Lion
It's official: Patel is going to be submitted as a supporting actor for Lion. While it's tempting to ascribe this to Weinstein-related gamesmanship — after all, this is the same studio that positioned Rooney Mara as a supporting actress for Carol despite the fact that she was that film's protagonist — the studio is on somewhat firmer ground with Lion, since Patel doesn't even appear until 60 minutes into the movie. (Though he plays the main character, Saroo, the first hour is spent on Saroo as a child, played by Sunny Pawar.)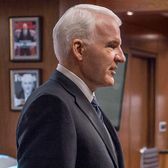 Steve Martin, Billy Lynn'g Long Halftime Walk
Martin is granted an Oscar-friendly monologue near the end of Billy Lynn's Long Halftime Walk, but Lee does him no favors by shooting two sections of it in extreme close-up, with Martin addressing the camera directly. Especially if you watch the film in a high-resolution format, you stop listening to Martin and you start investigating his pores.
Current Predix
Mahershala Ali, Moonlight; Jeff Bridges, Hell or High Water; Hugh Grant, Florence Foster Jenkins; Liam Neeson, Silence; Dev Patel, Lion
Best Supporting Actress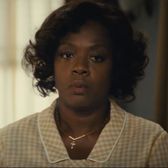 Viola Davis, Fences.
Houston, we have a front-runner. Until Fences screens for press, we won't know whether designating Davis as a supporting actress is savvy strategizing, fair categorization, or something else entirely. What is certain, though, is that she brings tremendous firepower and an "I'm due" narrative to a category that she now dominates on paper. If the film can deliver, awards groups will fall for her like dominoes.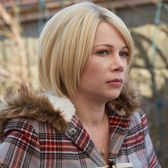 Michelle Williams, Manchester by the Sea.
Williams is terrific in Manchester and she's been up for an Oscar several times, but she's never come as close to winning as Davis did the year she was beaten by Meryl Streep, and I don't envy any actress standing in the way of Davis's tractor beam.
Current Predix
Viola Davis, Fences; Greta Gerwig, 20th Century Women; Naomie Harris, Moonlight; Nicole Kidman, Lion; Michelle Williams, Manchester by the Sea
Also, in the season premiere of The Awards Show Show podcast, Kyle Buchanan and John Horn discuss the potential diversity of this year's nominees, including Moonlight, Loving, and Fences, and chart where The Birth of a Nation went wrong. Plus, how did Viola Davis shake up the race this week? Listen below and subscribe on iTunes.