You've endured nondescript photos of Stars Hollow town meetings, Rory Gilmore (possibly) teaching something, and, just today, Rory failing at seasonally appropriate attire. Now the moment we've all been waiting for has arrived: Your very first look at Jess in Gilmore Girls: A Year in the Life! In Luke's Diner! Clean-shaven! Behold, this thing of beauty. (Suck it, #TeamDean and #TeamLogan.)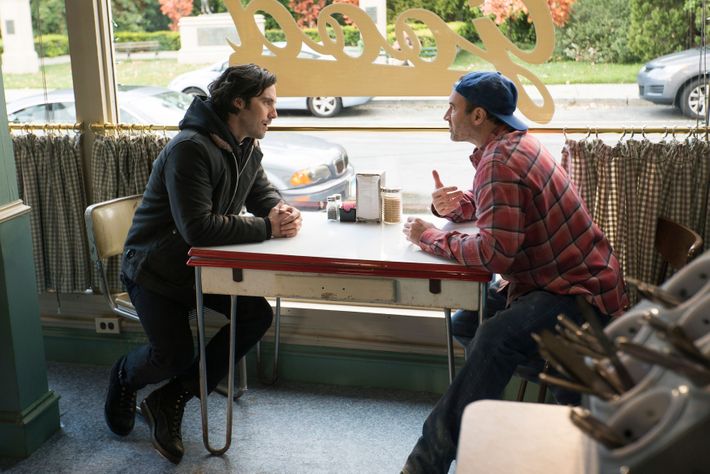 Netflix has also blessed us with glimpses of Mrs. Kim and Lane, who, sigh, seems to have never escaped Stars Hollow.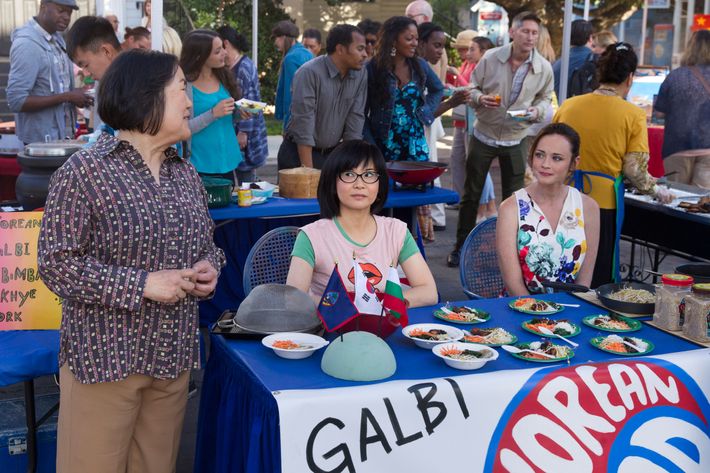 There's also a closer look at Friday Night Dinner, sans Richard, who's there in spirit via that massive portrait in the background that Emily no doubt commissioned.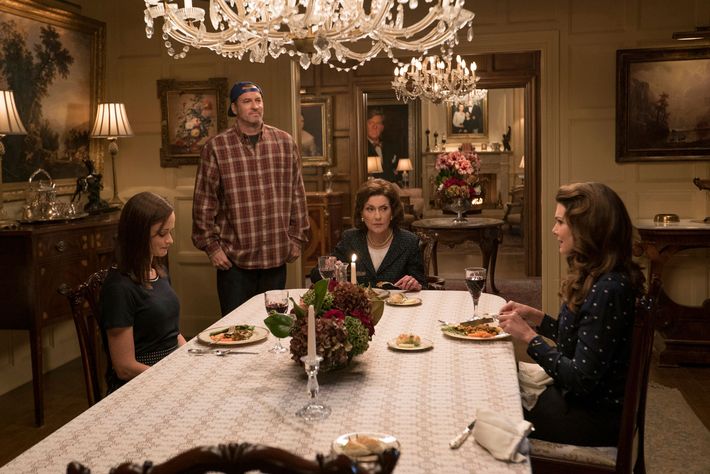 And whaddya know, Rory did find a coat!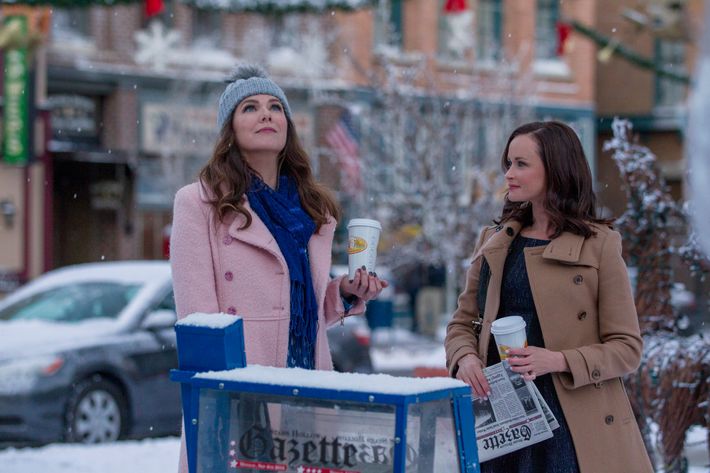 Until she, uh, apparently lost it in whatever season is happening here. Because when your stars are making nearly a million per episode, the jacket budget's the first to go.