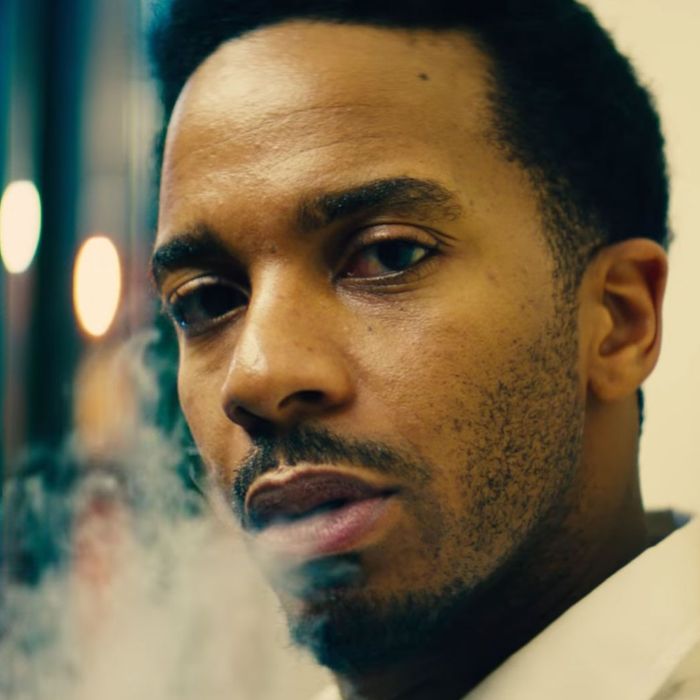 The Independent Spirit Awards are meant to provide a hip alternative to the Oscars — unlike the Academy's stodgy main event, they're held in a tent on the Santa Monica beach — and yet, in recent years, they've shown an undeniable tendency to gravitate towards presumed Oscar front-runners in the most major categories: Four of the last five winners for Best Film at the Spirits went on to win Best Picture at the Oscars, too. This year, Oscars pacesetter La La Land didn't qualify for the Spirits (probably since it surpassed the $20 million budget cutoff), which gives Film Independent's big awards show some room to breathe and make choices all its own. How surprising, then, are today's nominations and potential winners? Here are four of the most notable takeaways from the Indie Spirit list.
Moonlight is the front-runner.
Both Moonlight and American Honey scored a pack-leading six nominations, but American Honey isn't likely to factor into the Oscars race, which gives the ultimate edge to Moonlight. (To find the last time the Spirit winner for Best Film wasn't even nominated for Best Picture at the Oscars, you'd have to travel back to 2008's The Wrestler.) Yes, it was a little disconcerting that Moonlight's Naomie Harris and Mahershala Ali weren't nominated in the supporting-actor categories — the latter, in particular, is starting to become regarded as a potential Oscar winner — but the film picked up the Robert Altman Award for its entire cast, and a Film Independent rep confirmed to me that when a movie takes this ensemble award, it's no longer eligible to be nominated in the individual acting categories. Incidentally, the Altman winner last year was Spotlight, which then triumphed with top honors at both the Spirits and the Oscars.

Many high-profile contenders hit a snag.
Manchester by the Sea was nominated in two of the categories you'd expect — Best Film and Best Male Lead for Casey Affleck — and blanked in two others that felt like sure things, with no nods for director Kenneth Lonergan or supporting actress Michelle Williams. Meanwhile, several potential contenders for Best Picture at the Oscars scored performance nods — like 20th Century Women's Annette Bening, Hell or High Water's Ben Foster, and Loving's Ruth Negga — yet couldn't penetrate the Spirits' final five for Best Film. In a seeming effort to spread the wealth, the Spirits ensured that few strong contenders enjoyed across-the-board support.

Female directors matter at the Spirits.
I'm still a little salty that the Spirits' Best Director lineup last year left out The Diary of a Teenage Girl helmer Marielle Heller, but this year's category includes two female directors … which is two more than the Academy is almost certain to nominate. One is Andrea Arnold, whose road-trip fantasia, American Honey, the Spirits clearly went gaga for, and the other is indie stalwart Kelly Reichardt, whose triptych, Certain Women, also picked up a highly deserved Supporting Female nomination for Lily Gladstone, so heartbreaking as a lonely, lovesick woman opposite Kristen Stewart in the film's final third.

The supporting races are where it's at.
The supporting male and female categories don't just exclude current Oscar front-runners like Fences star Viola Davis and Moonlight's Mahershala Ali … they each offer an eclectic final five that could be 100 percent different than what the Academy will choose to pick, with more truly indie nominations than the Spirits have tended to give us in recent years. Other People's Molly Shannon and Little Men's Paulina Garcia are terrific choices from movies too small to clear the Oscar thicket, while the men's category feints in one unique direction (offering Ben Foster for Hell or High Water instead of presumed Oscar nominee Jeff Bridges), recalls two indie standouts (American Honey's Shia LaBeouf and Morris From America's Craig Robinson), offers one potential Oscar nominee who's hindered by the Academy's reluctance to nominate young men (Lucas Hedges from Manchester by the Sea), and finally, in A Bigger Splash's Ralph Fiennes, recognizes a performance that really ought to win the whole damn thing, except that people haven't been talking about it since early summer.