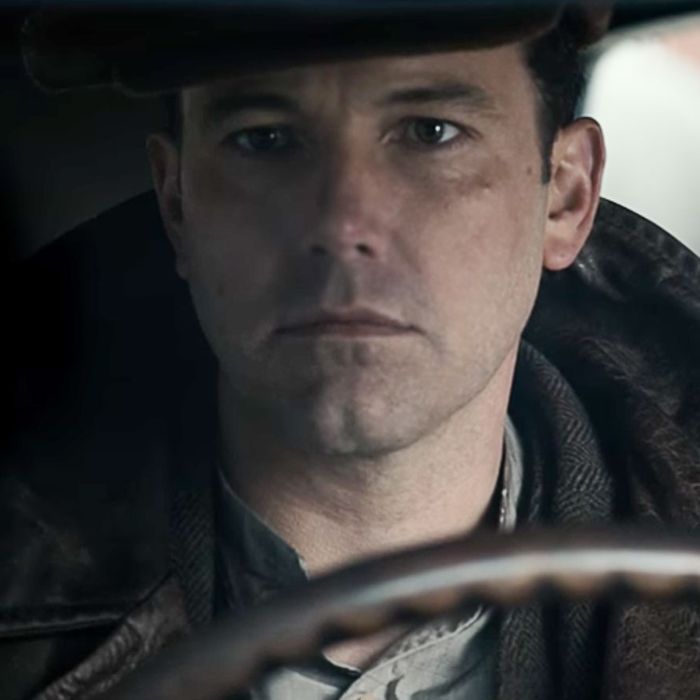 Every week between now and February 26, 2017, when the winners of the Academy Awards are announced, Vulture will consult its crystal ball to determine the changing fortunes in this year's Oscars race. In our Oscar Futures column, we'll let you in on insider gossip, parse brand-new developments, and track industry buzz to figure out who's up, who's down, and who's currently leading the race for a coveted Oscar nomination.
Best Picture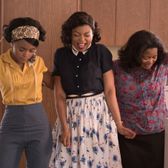 Hidden Figures
This drama about math-whiz black women who were essential to the space race has finally begun screening, and though it's fairly conventional, it's also the sort of come-together crowd-pleaser that could feel like a post-Trump tonic. Several films in this year's Oscars conversation tackle racial issues and the black experience, but Hidden Figures is the only one to do it with populist polish, and if it becomes the big blockbuster hit it's built to be, there could be room for it in the Best Picture derby.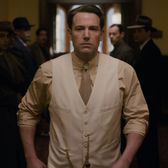 Live By Night
Affleck's follow-up to his Oscar-winning Argo is still unusually embargoed: No reviews or social-media reactions are permitted until a few days before its Christmas release date, though I've been told that the film is okay to discuss in the context of awards-season spitballing. So let me see if I can get away with saying that this handsomely mounted gangster movie is likely to be a major contender in below-the-line categories — the production design, cinematography, and costumes are all standouts — though it asserts itself more as a box-office play than an Oscar sure shot.
Current Predix
Fences, Hell or High Water, Jackie, La La Land, Lion, Manchester by the Sea, Moonlight, Silence
Best Director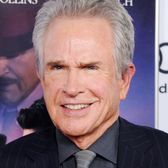 Warren Beatty, Rules Don't Apply
Beatty has been nominated for 14 Academy Awards, won once in this category for 1981's Reds, and in 2000, was granted the Academy's Irving G. Thalberg Memorial Award. Few of Hollywood's living legends can boast so formidable an Oscars dossier, but his new Howard Hughes film Rules Don't Apply, which opened AFI Fest last week, is awfully wobbly: There are some good scenes and interesting performances in it, but it's cut to the bone in certain places and unusually languorous in others, as though Beatty never quite settled on what he thought it should be. Beatty's decision to compete as a lead actor for his showy supporting performance as Hughes will further confuse the narrative.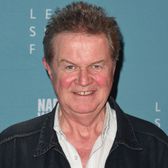 John Madden, Miss Sloane
While Beatty picked up a Best Director trophy for a movie that didn't win Best Picture — his Reds fell to Chariots of Fire — Madden has the sort of Oscar split that Ben Affleck can understand: He directed Best Picture winner Shakespeare in Love in 1998, though he was trumped by Saving Private Ryan's Steven Spielberg in his own category. As of late, Madden has mostly shepherded the Best Marigold Hotel franchise, but his work on AFI Fest premiere Miss Sloane is unlikely to restore him to former glory: Too many early reviews are likening the Jessica Chastain lobbyist drama to a TV pilot.
Current Predix
Damien Chazelle, La La Land; Barry Jenkins, Moonlight; Pablo Larrain, Jackie; Kenneth Lonergan, Manchester by the Sea; Martin Scorsese, Silence
Best Actor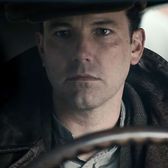 Ben Affleck, Live By Night
For someone who's won two Academy Awards, it's a little surprising that Affleck has never been nominated for an acting Oscar. His brother Casey is certain to be in contention this year for Manchester by the Sea, but the elder Affleck is an awfully magnanimous leading man when he directs himself: In Live By Night, as with his other films both behind and in front of the camera, Affleck is content simply to play the straight man while supporting actors flit in and out with scene-stealing turns.
Robert De Niro, The Comedian
It was thought that De Niro might provide a late-breaking Best Actor play when The Comedian crashed the awards-season party, but the AFI Fest response … well, tough crowd.
Current Predix
Casey Affleck, Manchester by the Sea; Joel Edgerton, Loving; Andrew Garfield, Silence; Ryan Gosling, La La Land; Denzel Washington, Fences
Best Actress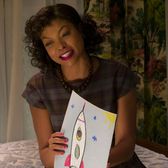 Taraji P. Henson, Hidden Figures.
An Oscar and Emmy nominee, Henson capably anchors Hidden Figures, though her lead is the most low-key of the film's main trio. There is likely an awards-season future for her — the Golden Globes will have enough room in the dramatic actress category, and SAG voters will be the most partial to her — but aside from one outburst that is begging to be her Oscars clip, she's in danger of being too tamped down for the Academy.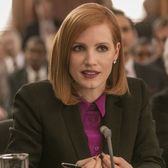 Jessica Chastain, Miss Sloane.
After back-to-back Oscar nods for The Help and Zero Dark Thirty, Chastain has put in her best work in mostly underseen movies like A Most Violent Year and The Disappearance of Eleanor Rigby. Miss Sloane is flashier on its face — Chastain has many a major moment as a fierce, amoral lobbyist — but it's not coming from a major distributor and the mixed reviews won't make this top of pile.
Current Predix
Annette Bening, 20th Century Women; Ruth Negga, Loving; Natalie Portman, Jackie; Emma Stone, La La Land; Meryl Streep, Florence Foster Jenkins
Best Supporting Actor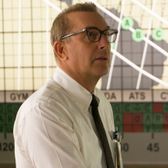 Kevin Costner, Hidden Figures
The other characters in Hidden Figures talk about Costner's stern NASA boss like he's a tyrant who'll take the whole movie to grow a heart, but it's clear that after Costner was cast, the actor decided to go in a different direction: He's enormously sympathetic to Taraji P. Henson from the get-go, and his character literally takes a hammer to racism in a key scene where he integrates NASA by smashing a segregation sign. That said, Costner is so appealing that he could be a real threat in this still-fluid category.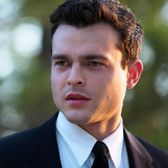 Alden Ehrenreich, Rules Don't Apply
Our new Han Solo is capable in Rules Don't Apply but the movie often seems to be conspiring against him, and the category confusion with co-star Warren Beatty won't help. If only he could contend with his best-of-show cowboy in Hail Caesar!
Current Predix
Mahershala Ali, Moonlight; Jeff Bridges, Hell or High Water; Kevin Costner, Hidden Figures; Hugh Grant, Florence Foster Jenkins; Dev Patel, Lion
Best Supporting Actress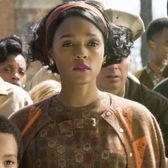 Janelle Monáe, Hidden Figures.
You have to hand it to Miss Monáe: After years of fame as a singer, she finally took the plunge into film acting with two movies that are now contenders for Best Picture, Moonlight and Hidden Figures. The latter allows her some major moments that seem tailor-made for Oscar: Monáe's aspiring engineer gets most of the film's jokes and two of its major stand-up-and-cheer moments, and her arc transcends the usual expectations for a comic-relief part. The only thing that gives me pause is a potential vote split with her co-star Octavia Spencer, a former Best Supporting Actress winner.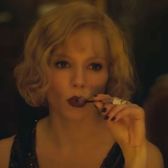 Sienna Miller, Live By Night.
After years of decorative, trimmed-down, or simply overlooked work, Miller is starting to really come into her own as an actress, and she's got a very striking role in Live By Night as a gangster's moll with a rude Irish accent and irresistible, give-no-fucks temperament. The movie leaves you wanting more of her, though sometimes when it comes to Oscar contention, it's better to have too much rather than not enough.
Current Predix
Viola Davis, Fences; Naomie Harris, Moonlight; Nicole Kidman, Lion; Janelle Monáe, Hidden Figures; Michelle Williams, Manchester by the Sea