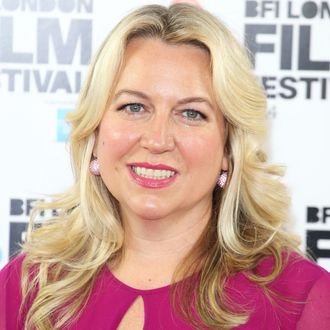 Where Strayed leads, a Gilmore will follow.
Photo: Mike Marsland/WireImage/Getty Images
Spoilers for Gilmore Girls: A Year in the Life ahead.
There are plenty of modern pop-culture references in Gilmore Girls: A Year in the Life to more than make up for the lost eight years between the original series and its Netflix revival, but none is breaking more hearts than Lorelai's book club choice. In "Summer," we see Lorelai sitting poolside catching up on Cheryl Strayed's Wild, having already been suckered into its quasi-merch with a bag from Wild star Reese Witherspoon's clothing line at her side. But, of course, no one has ever simply just read Wild and gone about the rest of their lives unmoved. Lorelai takes the book's journey of self-therapy in the wake of losing a parent — as is already the central theme of the revival following Richard Gilmore's death — to extreme heart and sets out for the Pacific Crest Trail at the episode's end. Does she make it to dramatically flinging her own boot off a cliff in a moment of great clarity? Well, not quite. But Strayed is no less an emotional wreck for it. The author binge watched the revival with her daughter, saw Lorelai relive her words like all the other book purists, and now has enough feels to fit an entire Instagram caption.
"Gobsmacked & honored by the Wild homage in @gilmoregirls Year in the Life. I watched it yesterday with my daughter, Bobbi (who is named after my mother). Like so many people, in Lorelai and Rory, I see pieces of myself, my mother, and my daughter. That scene when Lorelai wanders behind the closed store near the trail and looks out across the wild landscape then calls her mom? Took my breath away and made me cry (after laughing at so many others parts). I reached for my daughter's hand and told her someday she'd understand why I was crying. She said, "I understand already, Mom." Amy Sherman-Palladino, Daniel Palladino, Lauren Graham, Alexis Bledel and all the people who made this show: thank you. Y'all touched so many of our hearts. #gilmoregirls #staywild"
Reese Witherspoon, who starred in Wild's film adaptation, would also like you to know she's deeply pleased about her product placement.