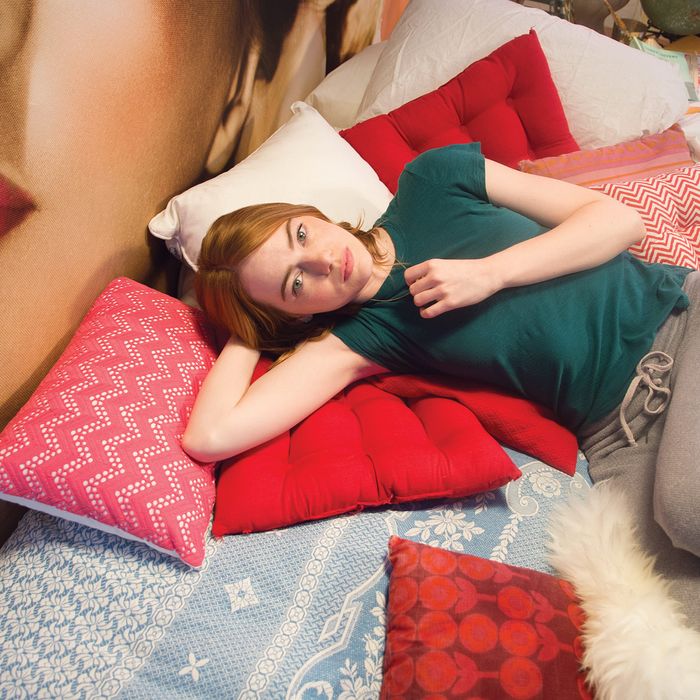 Emma Stone in La La Land.
Photo: Courtesy of Lionsgate
La La Land is an exuberant love letter to old movies, in both its story (a modern Hollywood romance between aspiring actress Mia and jazz pianist Sebastian) and its many gleeful cinematic references. Here, writer-director Damien Chazelle and star Emma Stone take us through the building blocks of an intricate party-scene sequence that starts with Mia being cajoled by her roommates — and climaxes with a showstopping poolside dance extravaganza. 
Embrace homage.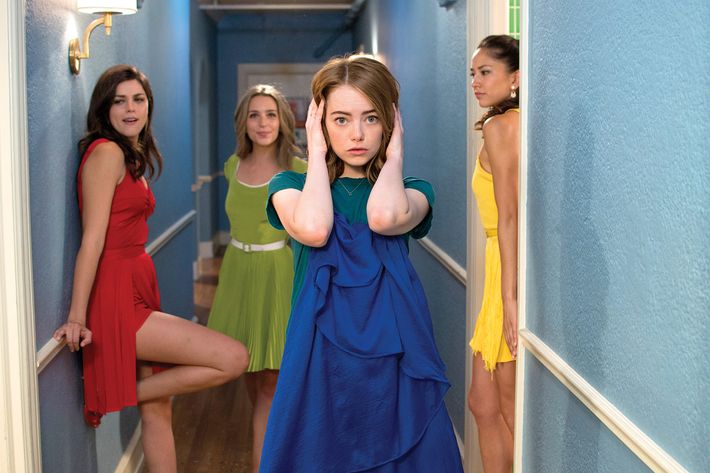 "This was the first scene we shot," says Stone. "So I was trying to calibrate who Mia was." Chazelle says: "In terms of tone, it borrows from 'I Feel Pretty' in West Side Story — the idea of a character being reluctantly ushered into a number."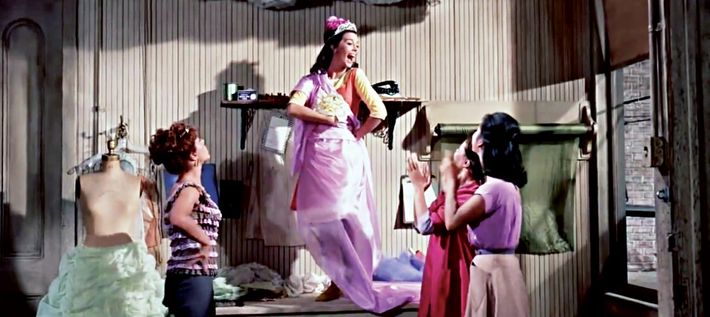 Go bright or go home.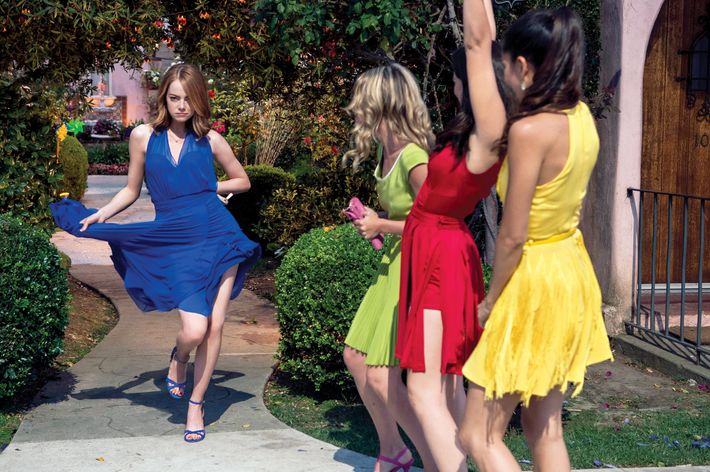 For the production design, "we were trying to push the color palette as far as possible," Chazelle says. "I was thinking of Vincente Minnelli, who was a master of color." For example, this scene from Minnelli's An American in Paris.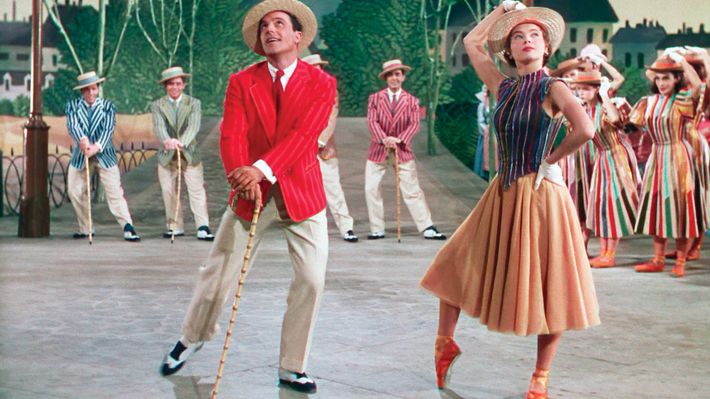 Mix Fosse with Scorsese.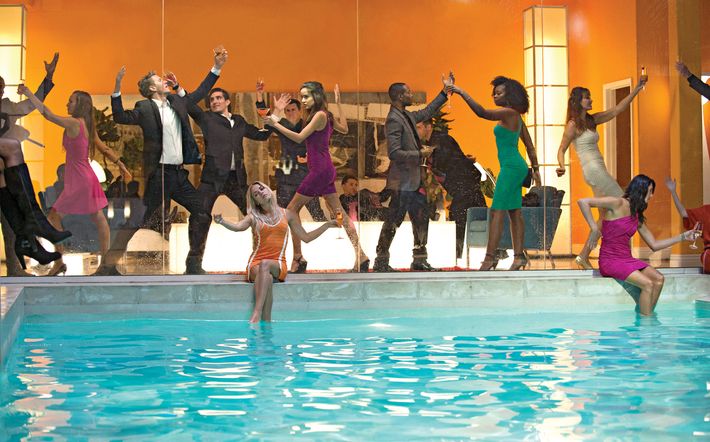 "The party is a mix of influences," says Chazelle. "The stylized movement of the dancers is very Bob Fosse. Sweet Charity (pictured) has a great party sequence. Even parts of GoodFellas — how the camera moves around in the party scenes."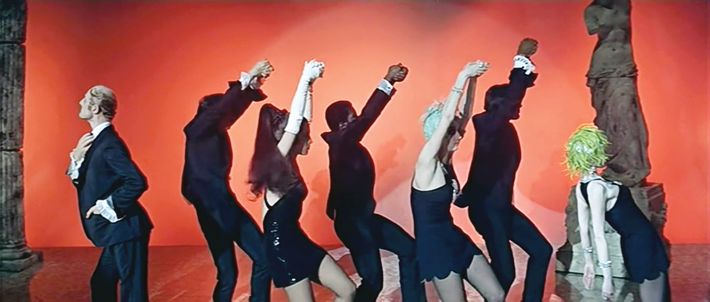 Always save the shark.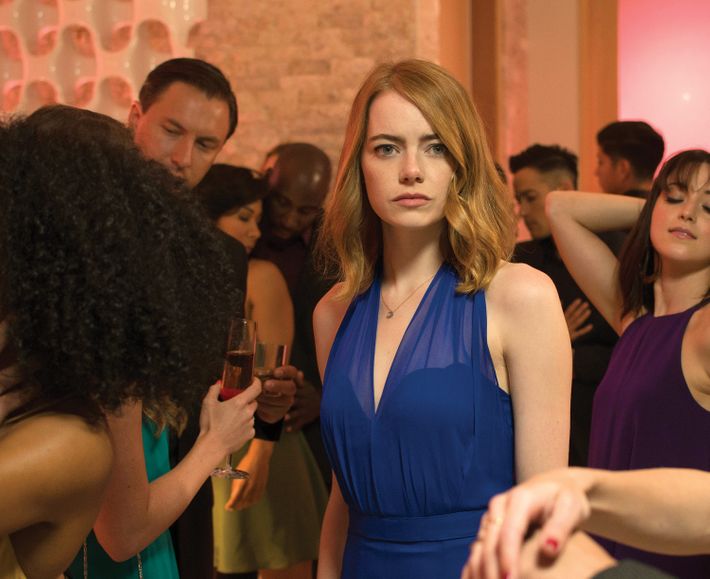 "Emma really lets this number dance around her," Chazelle says. "We were saving our ammo for a duet that comes later with Ryan [Gosling]. We didn't want to give away too much — like how you wait before you really see the shark in Jaws."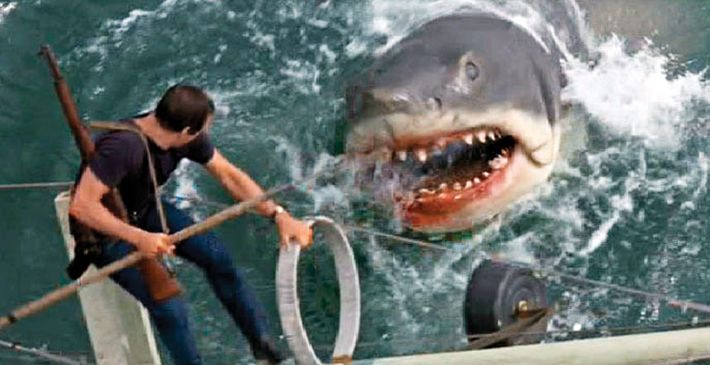 *This article appears in the November 28, 2016, issue of New York Magazine.