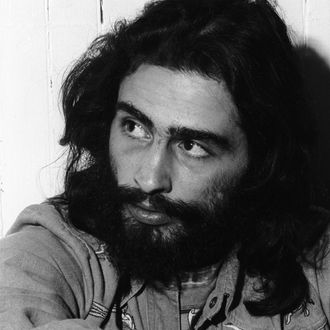 Photo: Allan Tannenbaum/Getty Images
David Mancuso, a DJ who is widely credited for pioneering New York's underground party scene in the 197os, died on Monday. He was 72. Mancuso held Manhattan's first invitation-only dance party "Love Saves the Day" on Valentine's Day, 1970. Soon, Mancuso's regular private club night, the Loft, became a fixture of the nightlife scene — by not selling food or alcohol, he was able to host the large dance parties without a cabaret license. The Loft would go on to inspire a series of private discotheques, which in turn are often credited as serving as the DNA to the parties found in warehouses and loft spaces in major cities today.
As a DJ, Mancuso installed a sound system for the Loft, which was well-known at the time for its exceptional quality. In 1975, Mancuso, Steve D'Acquisto, and Vince Aletti created the first "record pool," a system that delivered brand-new releases from record companies to the DJs for early exposure in nightclubs. Mancuso was inducted into the Dance Hall of Fame in 2005.   
Craig Shifty, Kid Recordings owner, announced the death on Facebook on Monday night. "He will be greatly missed," Shifty wrote, "but, thankfully, he left the world a lasting vibrant legacy that continues to inspire and influence countless generations of music lovers and clubbers." Read the full post below.