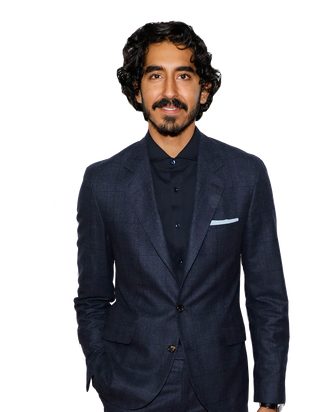 Nearly a decade ago, Dev Patel made his film debut in Slumdog Millionaire, playing a teenager from the slums of Mumbai, India, whose life is changed after a legendary run on Who Wants to Be a Millionaire. This year, Patel can be seen in Lion, a similarly moving rags-to-riches story — this time based on true events — about a young boy named Saroo who is separated from his family, is adopted by an Australian couple, and later grows obsessed with solving the mystery of his own identity. Vulture spoke with Patel, 26, about how it felt to be "stuck in a gilded cage" after Slumdog, the challenge of learning lines written by Aaron Sorkin, working with Nicole Kidman, and the poignancy of Lion in a divided world.
How aware were you of this incredible story before you got the role?
I'd read an article about it and called my team and said, "Guys, I wish this was a movie." Then I found out it was going to be a movie and I ended up knocking on [screenwriter] Luke Davies and [director] Garth Davis's door, not realizing that they hadn't even begun writing the first act yet. They said, "Look, you're a nice guy but you're going to have to get in queue to audition." Okay, thank you, goodbye!
Playing a real person is a challenge, let alone someone who is still very much alive and whose story is so intensely personal. When did you meet Saroo Brierly for the first time?
The first scene I shot for the film was actually the climax [when Brierly is reunited with his birth mother in India], which was very difficult emotionally. Then we began the Australian portion of the film — that's when I got to meet Saroo as that's where he still lives with his family. But it felt like I'd known him for almost a year, which is how much time I'd spent preparing; watching all the videos I could, absorbing all of his interviews and his talks. We immediately clicked over a really nice breakfast.
You're 26 now, which means you were just a teen when you filmed Slumdog Millionaire nearly a decade ago. How difficult was it to maintain a momentum of great roles after breaking out in a Best Picture Oscar winner?
It hasn't been easy. Films like Lion are so few and far between. I've been waiting for a role this meaty since Slumdog, you know? There was kind of ocean of nothing after that. I was a kid, 17, when I did that film. And I wanted to be able to sink my teeth into something good again; sharpen my tools. But I was kind of stuck in this gilded cage with the stuff I was getting. You can only go so far as scripts will let you go! I've been wanting to step into a really meaty character like this instead of just playing the goofy best friend or sidekick. I had to fight for this role and when I got it, I committed every fiber of myself to getting it right because I knew how precious it was.
The movie has a lot to say about identity, where we are from, how our native culture is ingrained in us, and what it means to be a parent. America, it's safe to say, is going through a bit of an identity crisis at the moment. What do you think we can learn from Lion that's relevant to our current state of affairs?
Yeah, it's been strange promoting this movie at this time. You can definitely feel a numb depression in the air. But I like to think of it as like an anthem of love and unification and I think that's a great message to be putting out there.
You have some lovely scenes with Nicole Kidman, who plays your adoptive mother in the film. How did it feel to share this story with her, someone who herself is the mother of adopted children?
I knew she was going be very sweet and gracious — she just gives off that energy. Once I got over the nerves of meeting Nicole Kidman, I saw how she really put in everything in the role. I'd been prepping for eight months, but she'd been prepping for most of her life in a way, because she is a mother with adopted kids. There was a real truth there. It was beautiful being in such an intimate performance space with her.
One post-Slumdog role that likely tested your mettle as a film actor was playing Neal Sampat on HBO's The Newsroom. What did you learn from Aaron Sorkin about storytelling and, specifically, managing immense amounts of dialogue?
It was very difficult for me. I wasn't very politically tuned-in and most of the scripts were handed to us last minute, so I'd be up all night trying to figure out what it all meant and who was who! There are some people who can grasp an accent or an idea or a theme very quickly, but for me it takes lot of repetition to do justice to it. You have to read Aaron's work at least 30 times to really understand the rhythm of it. Television doesn't let you do justice to that. But it was also really a thrill to watch him work. Every two weeks we'd have a new, dense, poignant story. Like, How is he writing these?
You've been traversing the world as of late promoting Lion. What do you most enjoy watching or listening to when you're flying?
I don't really watch TV — I haven't seen anything in a while, so it's mainly music for me. I'm a sucker for this artist called Ben Howard. And he makes this amazing acoustic music; it's very soulful and I listened to it throughout filming Lion as well.
So he's kind of been the soundtrack to your last couple years?
Yeah, there's a song called "Promise" and I used to listen to that for months before we started the end reunion scene. It was my mentor every day.
Finally, we have to acknowledge your new look in Lion. Was it strange getting used to have longer hair?
It went through some really, really awkward phases. I'm not really one for grooming, so I just let it grow wild. It's funny that it's gotten attention when really I just feel like I've got a mop on top of my head.