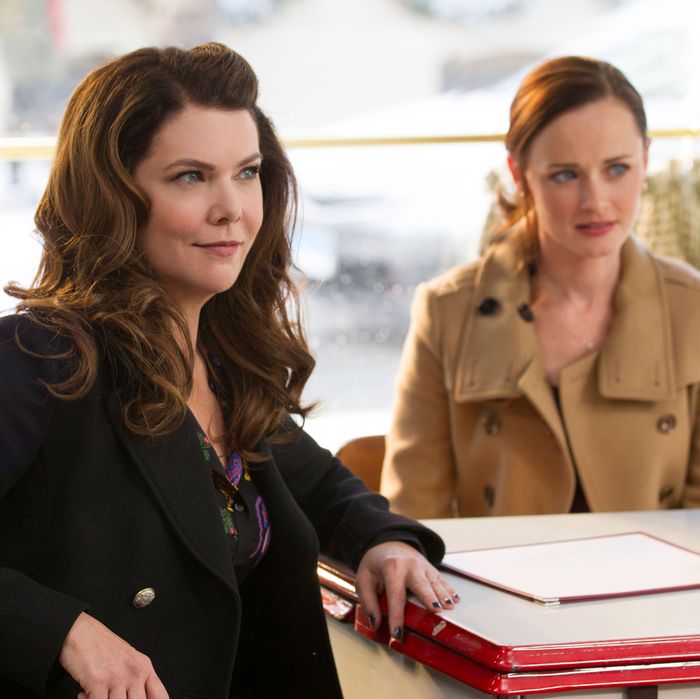 Photo: Saeed Adyani/Netflix/Saeed Adyani/Netflix
Spoilers ahead for Gilmore Girls: A Year in the Life.
In Netflix's Gilmore Girls revival, Stars Hollow looks much the same as it ever was, as Rory and Lorelai return alongside a bevy of familiar faces. But while Gilmore Girls has grown in the popular imagination since it left television, the cast of Netflix's new installment has incorporated a whole set of new members into the cast. Many of those characters are played by Gilmore fans, cast members from creator Amy Sherman-Palladino's other series, or actors who also did small cameos in the original run of the show. To help you keep track of all those vaguely familiar faces — and explain why the camera occasionally lingers on a seemingly minor character — we're providing an episode-by-episode list of the cameos that might catch your eye.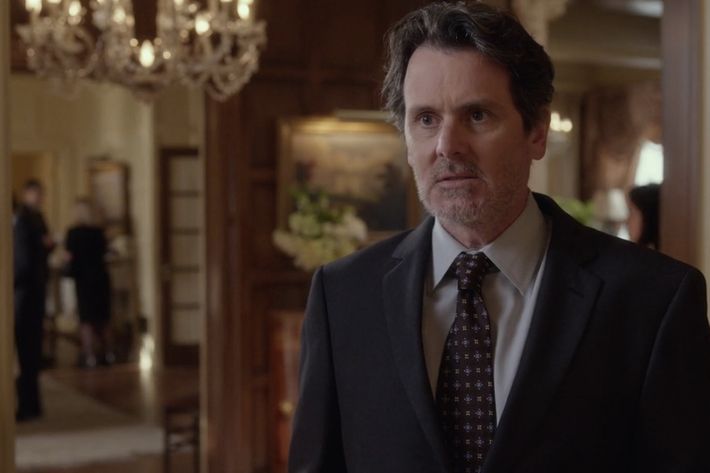 "Winter"
7:45 min – Grant-Lee Phillips returns as the town troubadour
26 min – Roy Choi of Kogi truck fame appears in the Dragonfly's kitchen
38 min – Lorelai's ex Jason Stiles (Chris Eigeman) returns at Edward's funeral
1:13 min – Louise Goffin, who performs "Where You Lead" with her mother Carole King, plays Louise, the troubadour's sister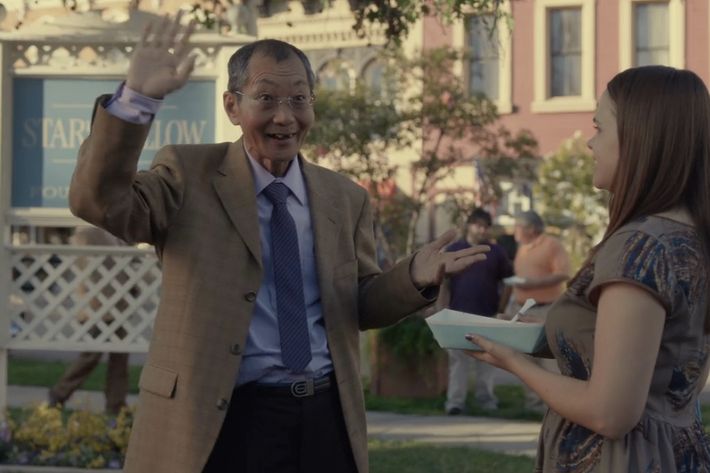 "Spring"                  
6:45 min – Bunheads' Julia Goldani Telles plays Sandee Martin of Sandee Says
8 min – We see Mr. Kim, Lane's father, for the first and only time
22:30 min – Lorelai has a dream about the real Paul Anka
35 min – The hosts of the Gilmore Guys podcast Kevin T. Porter and Demi Adejuyigbe appear at the Dragonfly
35:45 min – Rachael Ray cooks at the Dragonfly
49:30 min – Paris sees Tristan (Chad Michael Murray, but played by body double Anton Narinskiy in this instance) at a distance
51 min – Francie (Emily Bergl) the leader of the Chilton secret society the Puffs returns, as mad at Paris as ever
59 min – Dan Bucatinsky (Scandal) plays an editor at GQ
70 min – Gilmore fan Jason Mantzoukas appears as Naomi Shropshire's lawyer
75 min – Lauren Graham's other TV daughter Mae Whitman appears in line for a fancy variation on the donut, known as the "crodough cake"
77 min – TVLine editor Michael Ausiello makes his second Gilmore cameo as a guy eating salad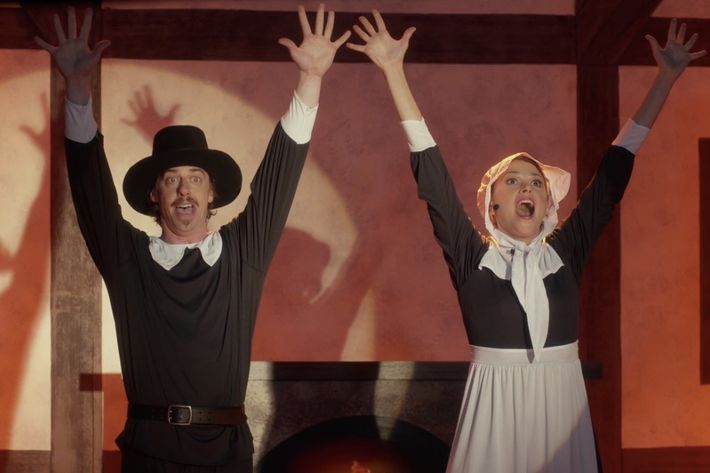 "Summer"
9:20 min – Bailey De Young (Bunheads) is the head of the 30-something gang
43 min – Broadway stars Christian Borle and Sutton Foster, who starred in Palladino's Bunheads, join the Stars Hollow musical. Longtime theater actress Kerry Butler, who plays Lorelai's therapist, also auditions for the show
65 min – Emily's new beau is played by Ray Wise (Twin Peaks, and more recently, Fresh Off the Boat)
51 min – Even though we no longer hear her performing the theme song, Carole King returns as music-store owner Sophie Bloom
53 min – Friend of Lauren Graham Sam Pancake makes an appearance as newly minted townsperson Donald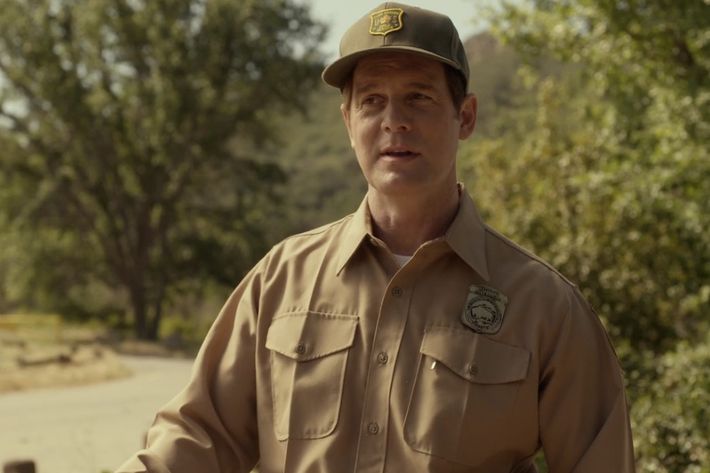 "Fall"
4 min – Bunheads star Stacey Oristano plays one of Lorelai's hiking companions
5 min – Lauren Graham's sometime Parenthood love interest Jason Ritter plays a park ranger
31 min – Graham's real-life partner Peter Krause also shows up as another ranger
63 min – Alex Borstein returns as Miss Celine, who is designing Lorelai's wedding dress