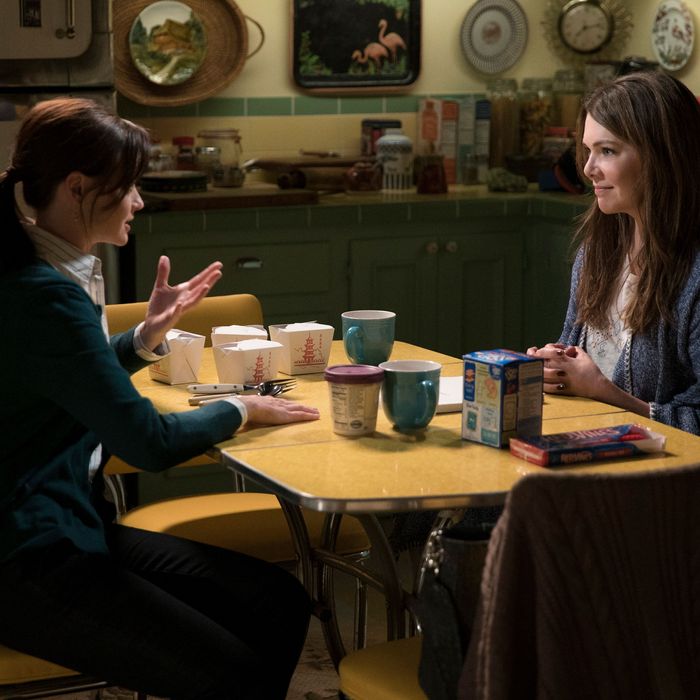 Photo: Saeed Adyani/Netflix
In the nine years since Gilmore Girls went off the air, it seems Rory and Lorelai have kept up a pop-culture diet almost as impossibly gluttonous as their actual diets. The Netflix revival Gilmore Girls: A Year in the Life fires off a new round of quips about everything from Vine and Batfleck to Uber and Jennifer Lawrence.
As many critics have noted, though, there's something odd in hearing your favorite WB characters make jokes about Marie Kondo. Maybe it's because we think of Gilmore Girls as stuck in amber, or maybe because it's a bittersweet reminder that we will all grow old and die someday. To get a better sense of what the Gilmores kept up with in the past decade, we collected all the pop-culture jokes in A Year in the Life that reference things created after the show's original run finished in 2007. Expect a lot of Lena Dunham jokes.
Episode One: "Winter"                                                             

Episode Two: "Spring"

Episode Three: "Summer"
Episode Four: "Fall"