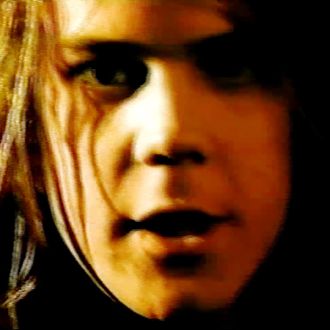 Soul Asylum in the "Runaway Train" video
In the heyday of music videos, the right video could not only make a band's career, it could also make a huge difference. So was the case with Soul Asylum's 1993 video for "Runaway Train." The song, which was written about depression, was given a different angle by veteran music-video director Tony Kaye, who was prompted to make the video about missing children after seeing famous missing kid Etan Patz's face on a milk carton. Kaye made an agreement with the National Center for Missing & Exploited Children to display kids only with their parents' permission and to recut the video if a certain child was found. The result? Multiple versions of a now-iconic video (the version below has been viewed nearly 60 million times on YouTube).
Now, 23 years after the video first came out, a reporter attempted to track down some of the missing kids to see who returned and who didn't; the result is a fascinating article about a moment in music-video history and the decline of the use of milk-carton photos as a way to find missing children. Perhaps most interesting is the story of Liz Vatovec, now 39, who ran away at 13 to live with her boyfriend and returned home at 17 after seeing herself in the "Runaway Train" video when it aired on MTV. Some other kids from the video never returned, sadly, but perhaps renewed attention on the video will alert another Liz Vatovec or two out there.