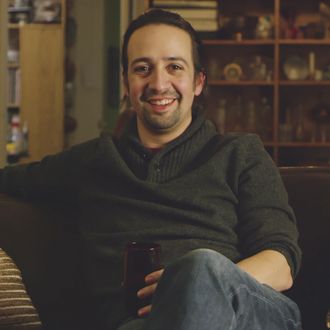 The hotly anticipated Lin-Manuel Miranda episode of Drunk History finally aired last night on Comedy Central, where fans of Hamilton and history alike were treated to LMM's honey-whiskey-infused narration of our new favorite Founding Father. The half-hour was filled with a bunch of delightful surprises, including unexpected cameos from Questlove and Hamilton original cast member Christopher Jackson, as well as some top-notch, definitely historically accurate commentary. ("Here comes sick ass Hamilton on a flaming ship. Your ass will never be the same!") The full episode can be viewed here, and to celebrate this crowning historical achievement, we've went ahead and GIFed some of our favorite moments from the show.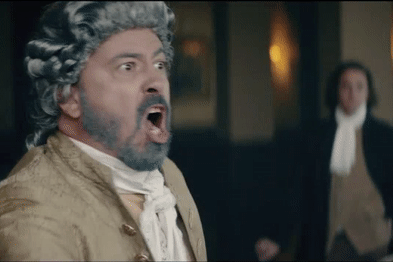 Dave Grohl dons a fabulous wig to deliver an impassioned speech.
A bespectacled Buster Bluth, er, Gary Walsh, er, Tony Hale walks into a room with purpose.
Aubrey Plaza savages a bunch of soldiers.
Alia Shawkat also has a bunch of fun killing people.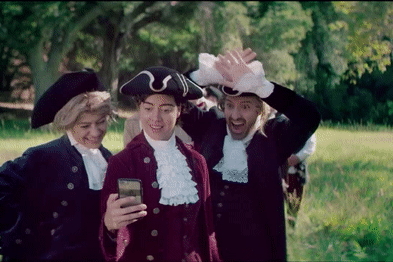 Two former Bluths embrace a very colonial selfie.
Lin-Manuel is clearly having the time of his life.