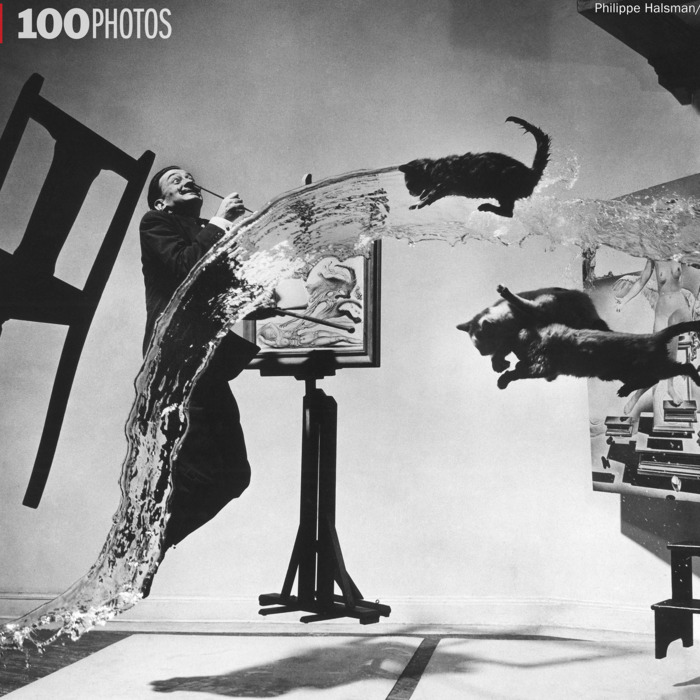 Dalí Atomicus, by Philippe Halsman (1948)
"Influence" is a tricky idea, nearly impossible to quantify. All the same, Kira Pollack, the photo director of Time, and her colleagues attempted to do just that for a book and associated website called 100 Photographs: The Most Influential Images of All Time, and boy, oh boy, were they in for it. "Influence," it turns out, does not mean fame: It's the difference between Ansel Adams's unbeatable images of Yosemite and those of Carleton Watkins, which are less majestic and formally beautiful but also were made 80 years earlier, coaxing Abraham Lincoln to protect for eternity the land now known as Yosemite National Park.
One striking thing about the book and its associated website — which includes videos detailing the stories behind 20 of the photos — is that quite a few of the photographs are by non-professionals. (That would have been preposterous a few years ago, when the AP and UPI wires and a few other sources, like Time Inc. itself, were the main sources of great pictures in the world.) Cell phones changed everything, and we are at the beginning of something rather than the end. Of everything in this collection, the Zapruder film, one frame of which appears in this collection, is arguably the most predictive: "If the president was going through Dallas today," notes Pollack, "everyone would be recording every minute of it."  We asked her to speak about seven of her team's selections, shown in the slideshow below.