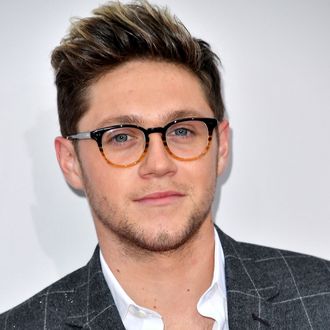 Niall Horan, reunion tease.
Photo: Steve Granitz/WireImage/Getty Images
Ever since One Direction broke off into its sundry pieces for an "extended hiatus," fans have been tantalized by any little update that could somehow bring them back together. And Niall Horan, the group's most press-friendly member, is happy to oblige. Billboard reports that Niall supposedly told the British tabloid Sunday People, "We will be back. We would be silly not to … ridiculous." While Niall saying it doesn't mean it's true, he's said this kind of thing before (twice since the summer, per Entertainment Weekly). Niall is like that guy who keeps bringing up his glory days on the football team in high school in hopes that he'll still be remembered as the popular guy. Stop teasing us, Niall! You can't gaslight the rest of 1D into a reunion. Harry's a movie star now! That hiatus is not ending any time soon.