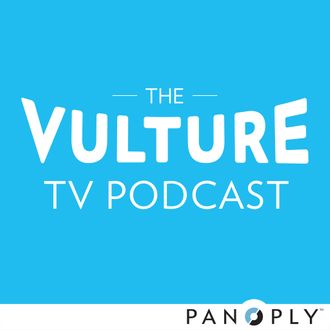 On this week's episode of the Vulture TV Podcast, we take stock of how TV covered the election leading up to Tuesday night (note: this episode was recorded before president-elect Trump was a reality), and Matt Zoller Seitz explains how FX's Better Things and Atlanta took the Louie formula and made it even better. Plus, Pamela Adlon joins us in-studio to talk about the first season of her show, Better Things, and how much of the show's depiction of assholes in Hollywood comes from her own experience:
All of it. [Laughs.] Pretty much everything. You know very old friends of mine, Grant Heslov and George Clooney, did a show called Unscripted with Steven Soderbergh for HBO. They brought me and one other lady actress. And they sat us in a room and they said, "We need you guys to tell us about your experience with being female in the business and men being disgusting." So we basically talked about it — and it's shocking. And this was what, like, 18 years ago. We had gone through the '80s and the '90s of that. So it never ends and everybody's got those stories, you know? And you know people just being inappropriate — talking right into your mouth, grabbing the side of your tit, making you read a certain scene or do a certain gross this. This was really said to me in real life by somebody I was working with: "You're my kind of woman. Slap a pair of tits on you and you're just my type." So, you know, we put it in the show. Garbage into gold. 
Tune in to the Vulture TV Podcast, produced by the Slate Group's Panoply, every Tuesday, on iTunes, or wherever you get your podcasts. And please send us your burning TV questions! Tweet us @Vulture, email tvquestions@vulture.com, or leave us a voice-mail at 646-504-7673.