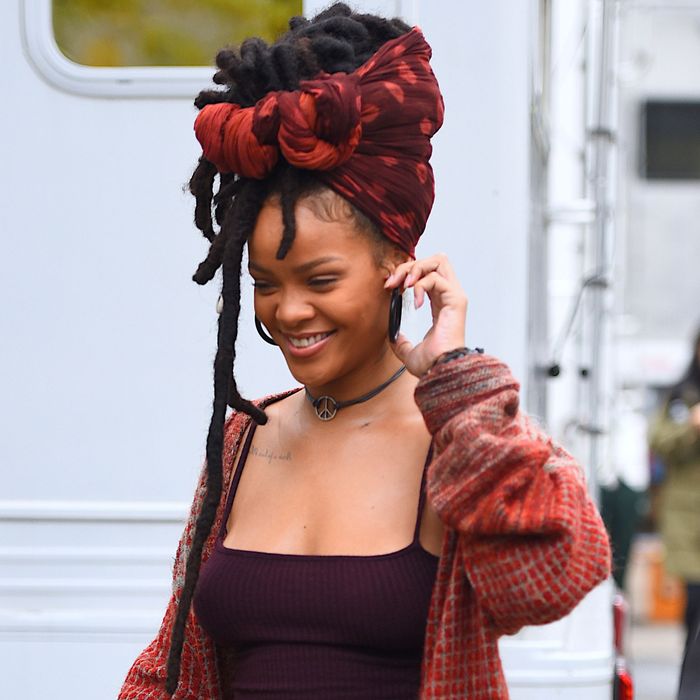 Wherever Rihanna is, Rihanna is having the most fun.
Photo: Robert Kamau/GC Images/Getty Images
As Ocean's Eight continues to film in New York, we wait with bated breath for the appearance of a new member of the cast in fancy clothes. This week, Rihanna and Sarah Paulson arrived on set, both rocking some very distinctive outerwear, which is all you really need to stage a good heist. (We're pretty sure all the coats hold the key to understanding this movie, but we're willing to hear other fan theories.) 

Rihanna rocked two different dreadlocked looks.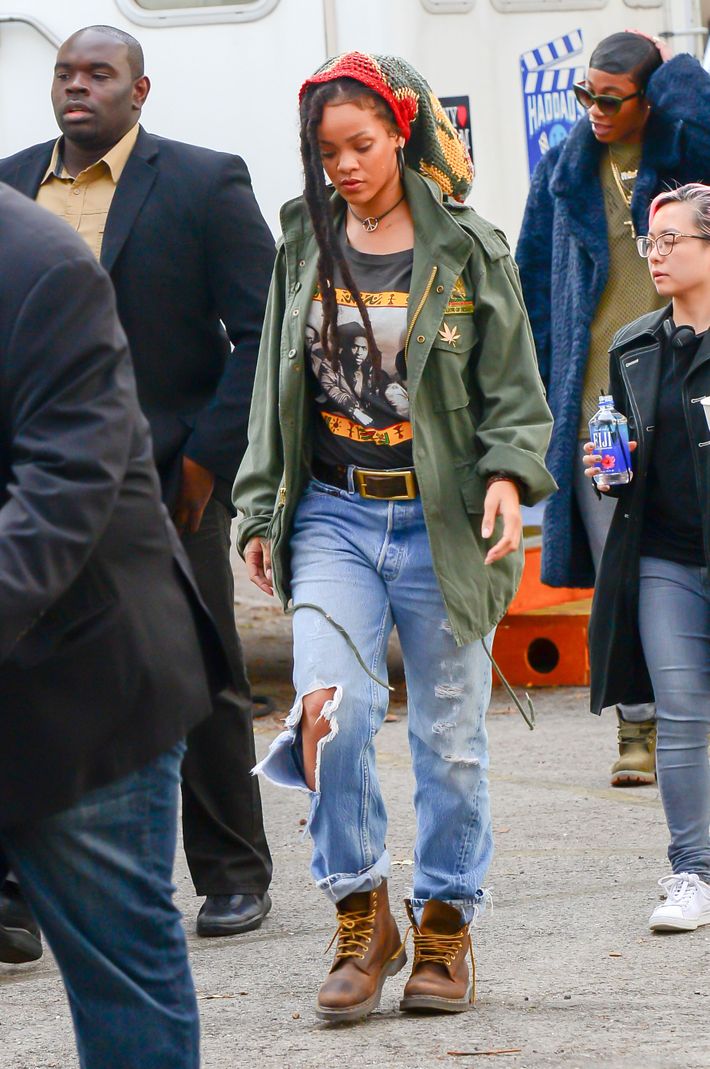 While Paulson showed up looking like an escaped Fargo character.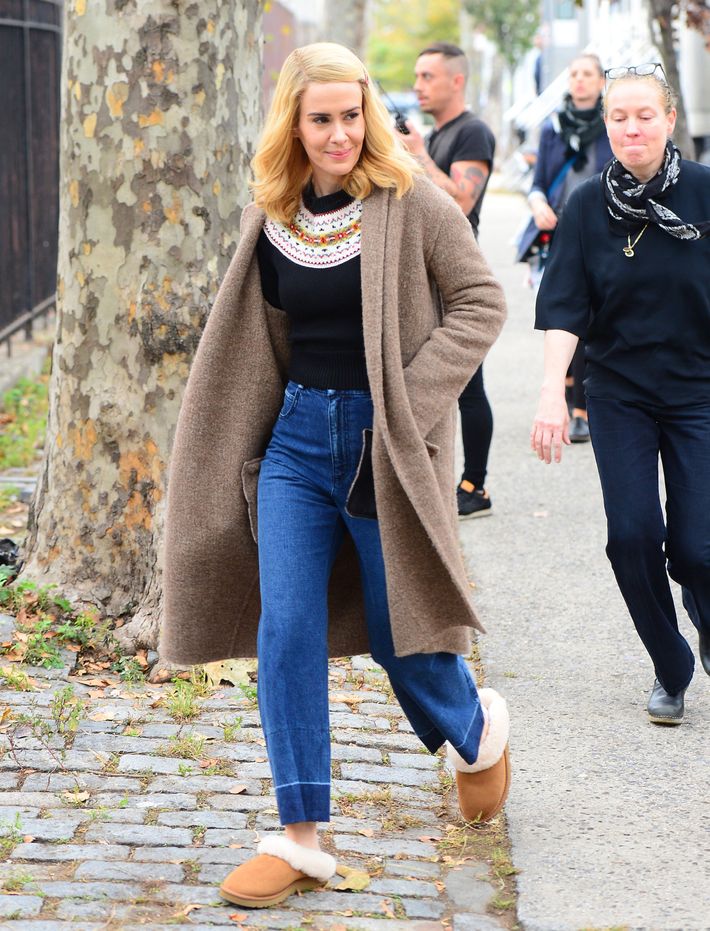 We can't wait to see Mindy Kaling, Anne Hathaway, and Awkafina's heist-ready looks, which, in order to be on par with everyone else's, better involve a tuxedo, a space suit, and some form of ball gown.