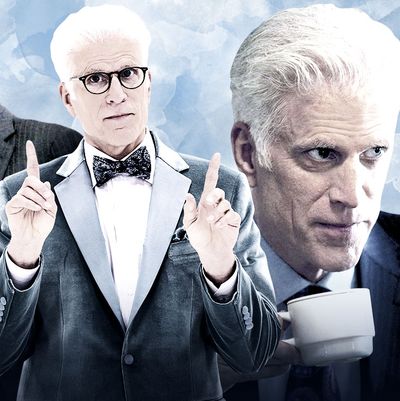 Photo-Illustration: Kelly Chiello and Photos by Getty Images, HBO, NBC
Ted Danson has cemented his national-treasure status over the past few decades, where he's found footing in both comedic and dramatic roles on TV. On Danson's half-hour comedies in particular, he has a tendency to play womanizing, egotistical, quirky characters, all known for their great one liners. But if you were given a quote that was said by Cheers' Sam Malone, Bored to Death's George Christopher, The Good Place's Michael, or Curb Your Enthusiasm's fictionalized Ted Danson, would you be able to tell their musings apart from one another? Go ahead and prove your inner Dansonhead by trying your luck in the quiz below.
Which Ted Danson said it?