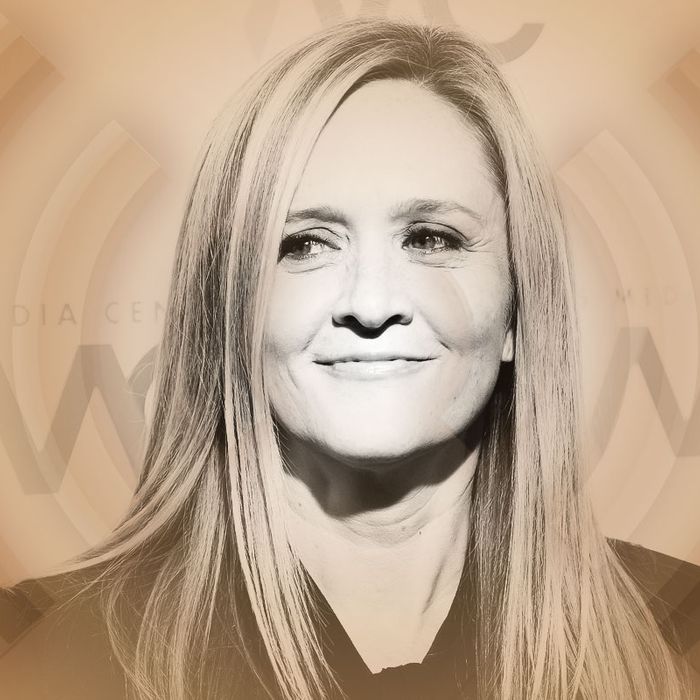 This week on the Awards Show Show, Vulture's Kyle Buchanan and KPCC's John Horn note that the Academy still hasn't picked an Oscars host at this late date, and threw a couple names into the ring of potential hosts who would be well-suited for the job. (Can someone measure the Rock for a tux? Seems like that would be a custom fit.) First, though, John speaks to Arrival screenwriter Eric Heisserer about his sci-fi drama, which is packed with themes about tribalism and cooperation and may prove to be a post-election salve. As Arrival director Denis Villeneuve put it, "This is a film the world needs."
An excerpt from the conversation follows; listen to the episode below, and subscribe to the Awards Show Show on iTunes.
So, who should be the next Oscars host?
John Horn: A lot is riding on whoever the host is. I have some ideas for hosts I would be interested in watching; I don't know if they'd be good at the job. Samantha Bee would be fantastic. John Oliver, even Stephen Colbert, anybody who has been on The Daily Show — except Jon Stewart, who's already done it. I think you need somebody who is not a huckster; not a Jimmy Fallon, Jimmy Kimmel type. Somebody who is not really a showman, but who is a more interesting comedian.
Kyle Buchanan: Here's my pick, and I'll tell you why: I think the Rock should host. I'm dead serious. He can sing, he can dance, he is charming, he looks good in a tux, he's appeared on the Oscars telecast before, he's a massive star, and I think he would be good at it — as long as you got the best writers to do it. It reminds me one of the best Oscars ceremonies in recent memory: the one that Hugh Jackman hosted. Bill Condon produced that one, and it was charming. [Jackman] probably was not writing that material himself, but it was impeccably done. It was classy and polite and smart and fun. And I can see the Rock being able to do it. I mention the writers because I think they are a drag on the Oscars telecast. There's a whole bunch of people who do it every year, and they mail in their jokes. Occasionally you've got a host who brings in his own writers, but there is a whole lot of static when it comes to that. They just need to get the cream of the crop. They can't have people who are writing jokes that wouldn't even get re-tweeted on Twitter. You're competing against social media; you've really got to be sharp these days.
JH: The more you talk about the Rock as host, the more interesting it sounds. There's no risk of his being nominated for an Oscar [this year]. The Rock is what he is. He's not going to fool anybody — unless Moana gets in. It's kind of a long shot in animated features.
KB: I know that another one that's been proposed a few times is Kevin Hart, who wants that job. Obviously comedians have a long history of doing it, and I suspect he will at some point. But yeah, I'm pulling for the Rock.
JH: From your lips to the Academy producers' ears. I would watch that!