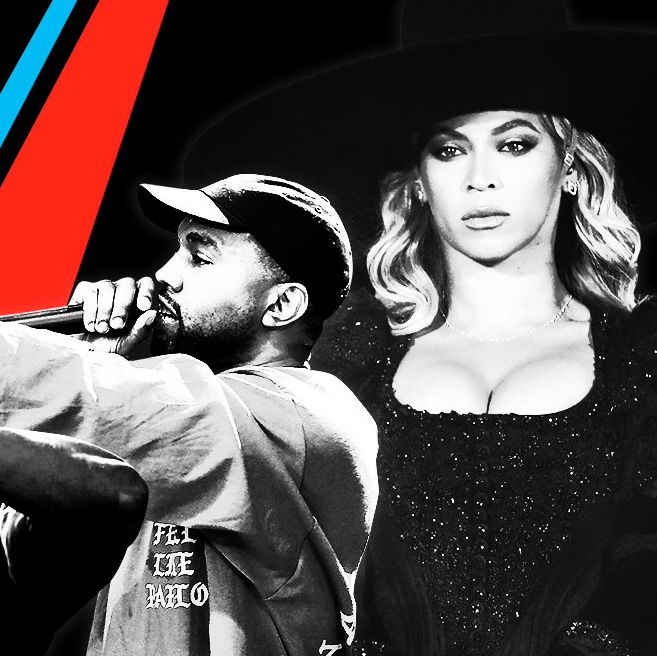 It has been a strange, bittersweet year for pop music. It regained some of its cachet as a vehicle for activism and for respite from the exhaustion of current events. (Speaking of events, the losses were scary: RIP David Bowie, Prince, Merle Haggard, Maurice White, Glenn Frey, Phife Dawg, Leonard Cohen, Leon Russell, and Sharon Jones, to name just a handful.) Elsewhere, the pop music of 2016 felt like a concerted effort to edge music fans back from the piecemeal, individualized listening habits that streaming and playlists encourage. Artists renewed our faith in the album not just as events but as unifying moments of silence. Well-timed album drops created mass simultaneous listening experiences that restored a sense — for an hour and change every month or so — of a monoculture. First crack at new Drake and Future albums meant planting yourself in front of Beats 1 Radio; for Rihanna or Kanye, you paid for Tidal. Beyoncé fans snapped up HBO trials to catch her mysterious Lemonade event the night of. Frank Ocean made us watch a carpentry project. These shared moments and the empowering music they delivered helped to restore a lost sense of community to a music-nerd diaspora spread across fracturing lines of genre and streaming services whose collections don't always overlap. It's not clear how long this stunt-based pop-album economy can last, but for now, it keeps the job of fandom full of surprises.
 1. Blond(e), Frank Ocean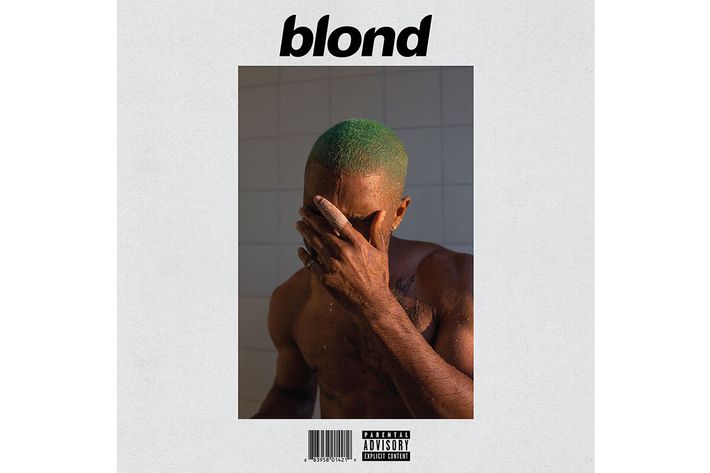 Frank Ocean spent his apparent four-year break from the music business quietly plotting to bring the building down around him upon his return. His sophomore studio album pulled it off with a careful study of contrasts: Moonlight quietude is wrung from familiar samples and big-deal A-list collaborators. Nostalgia for pre-fame heterosexual relationships jibes with a growing but still nervous embrace of bisexuality. It's been a thrill watching this wisp of a record send a tremor through the music industry as Frank cut out major labels and the pomp of traditional promo by leading with a decoy project, Endless, to complete his Def Jam contract, and then drafted a 24-hour distribution deal with XL Recordings months later to get fans hard copies of Blond(e) for a Black Friday Record Store Day. The album nudged recorded music into the future while sorting through Frank's own past. Like he says on "Nikes": "We'll let you guys prophesy; we gon' see the future first."
 2. Blackstar, David Bowie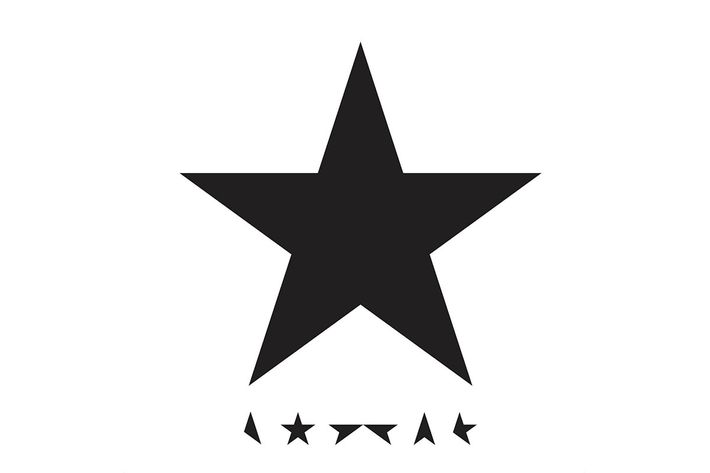 David Bowie was a man of many monikers — Dukes, Majors, Space Oddities, Starmen, and the like — who never met a day he didn't use to radically transform himself. It's fitting that he would see his final days as an opportunity for a metamorphosis of another kind, this time from the flesh into the infinite, but it's still hard to fathom the legend's verve in decamping to a Soho studio while dying from a cancer kept secret from everyone but his inner circle, chiseling away at an album we were meant to hear freshly as news hit that he'd passed away. And yet this is the legacy of the performer's 25th and likely final studio album Blackstar: It eases us into the idea of a world without a David Bowie, as it warmed him up to the notion of an end to suffering. What's doubly gutting about is that it represents yet another new direction for an artist who'd already taken so many. Bowie flew back out into the cosmos for real this time, plundering gooey space-jazz and affixing hip-hop sensibilities to mercurial art-rock. His was not a mind that seemed to be winding down.
 3. Lemonade, Beyoncé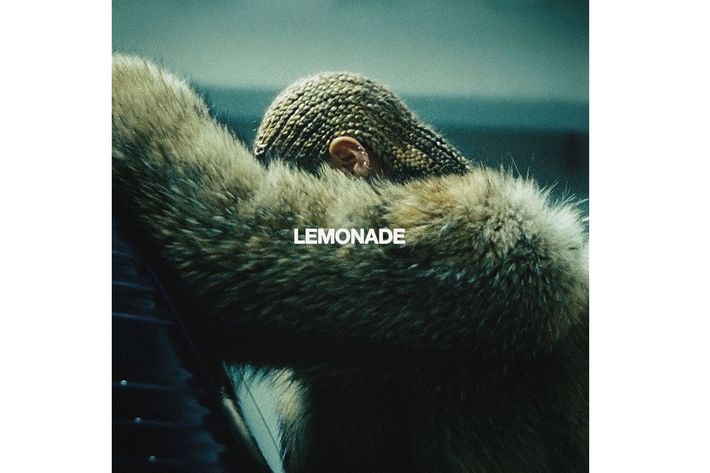 After shaking up the industry with the thief-in-the-night launch of her 2013 self-titled record, Beyoncé had to know fans wouldn't let her pull the same move twice. When she booked an hour of HBO prime time in April and started running trailers, we all knew it was album time. What we couldn't predict was the sheer shock of Lemonade, a full-album dive into betrayal and anger from an artist who wiled away her last two studio projects examining the joys of marriage and motherhood. The HBO special wove music, poetry, and jarring set pieces into a myth-soaked tapestry of revenge and reconciliation, but taken as a stand-alone piece of music, Lemonade loses none of its potency. The balance of rap, rock, and R&B sensibilities here presents as holistic a vision of modern pop music as the year would yield, and Beyoncé embodies hot-blooded scorn as committedly here as 4 and Beyoncé reveled in marital bliss.
 4. We Got It From Here … Thank You 4 Your Service, A Tribe Called Quest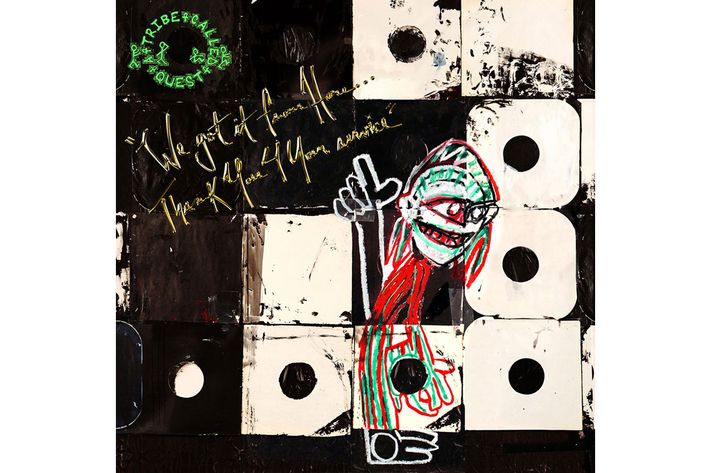 A Tribe Called Quest's secret final album We Got It From Here … Thank You 4 Your Service is proof rappers shouldn't be sent to the glue factory after 45. It approaches nagging sociopolitical conundrums of the day with a weathered, dad-like reassurance and also proves there's plenty of creative juice left in tried-and-true boom-bap production methodologies. It's gutting that this could be the last shot we'll ever get of group founders Q-Tip and Phife Dawg's legendary pass-the-mic workouts, but the relief of We Got It From Here is that Phife went out swinging.
 5. The Life of Pablo, Kanye West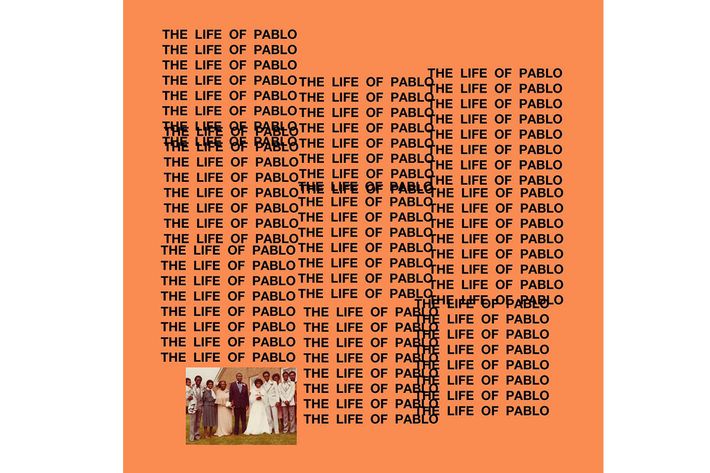 Kanye's 2016 feels like an Icarus flight: too many albums, fashion shows, sneaker launches, and arena tours. The Life of Pablo sticks out like a psalm for strength in the middle of a maelstrom now. "I'm trying to keep my faith, but I'm lookin' for more / Somewhere I can feel safe and end my holy war," opener "Ultralight Beam" intones. But as the album progresses, the avenues for this comfort begin to disappear. Old lovers peter out on "30 Hours," while family and acquaintances default on "Real Friends." Longtime fans jump ship in "I Love Kanye." Media switches up on "Saint Pablo." Kanye has expressed similar sentiments before (see "Eyes Closed": "This game, you can never win / Cause they love you, then they hate you, then they love you again"), but what's singular about Pablo in the wake of the intermittent darkness of Yeezus and My Beautiful Dark Twisted Fantasy is that here, Kanye can feel himself hurtling incontrovertibly toward something. I realize this album is still too radioactive for many to revisit in the wake of West's puzzling comments about Donald Trump (and Bill Cosby and Wiz Khalifa and Taylor Swift). I almost didn't.
 6.  A Moon Shaped Pool, Radiohead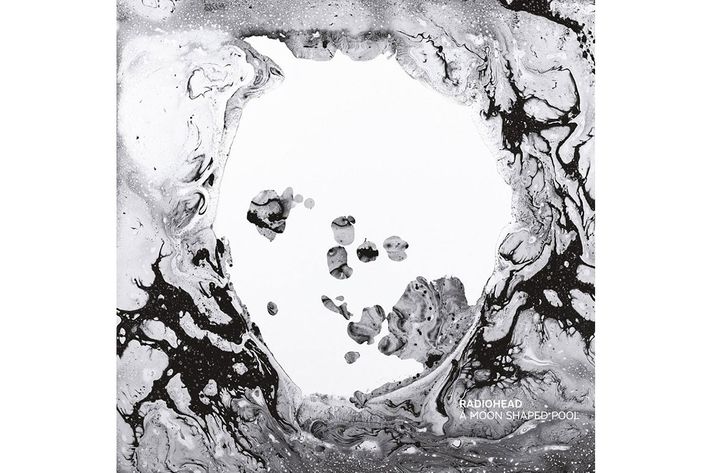 Radiohead remains so dedicated to reinvention from album to album that even a retrenchment can come with surprises. After 2011's spotty, electronic The King of Limbs, many hoped for an In Rainbows–style return to guitar rock. But Pool arrived with a twist: It's full of guitars, but mostly acoustic ones, as singer Thom Yorke mourns the end of a long-term companionship amid the gossamer arrangements of "Present Tense" and "Glass Eyes." Still, traces of the old ways linger: "Decks Dark" cruises into a positively dirty three-guitar jam as it draws to a close, and the sneer in Yorke's voice when he promises to snatch the planet back from environmental mismanagement recalls contemptuous old favorites like "You and Whose Army?" and "Exit Music (For a Film)."
 7. The Weight of These Wings, Miranda Lambert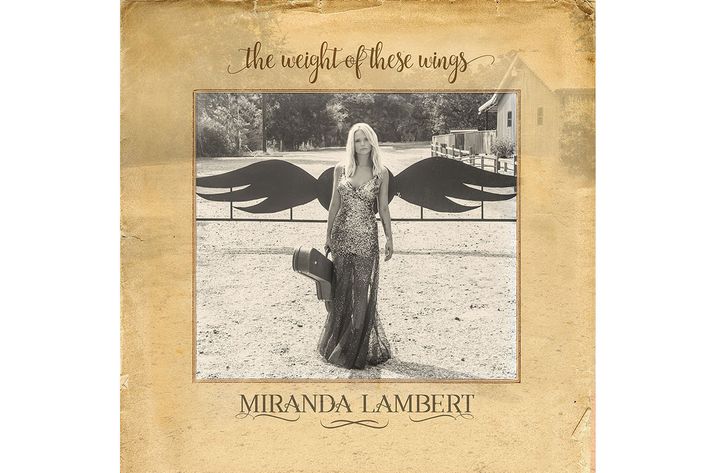 Leave it to Miranda Lambert to turn a double album about everything in her life shattering into a lesson on how to rally and reassemble the pieces. It's hard not to view the hurt in "Things That Break" and "Vice" through the lens of her recent divorce, but The Weight of These Wings works better as cogent advice for what to do with all the free time being newly single affords. "Ugly Lights" and "Pink Sunglasses" suggest partying and comfort spending as a stopgap measure, but Lambert also reinforces the importance of soul-searching quiet time in deep cuts like "Well-Rested." Take some time for yourself, the album seems to say, but never slouch on the work needed to get to a leaner, meaner you.
8. Yes Lawd!, NxWorries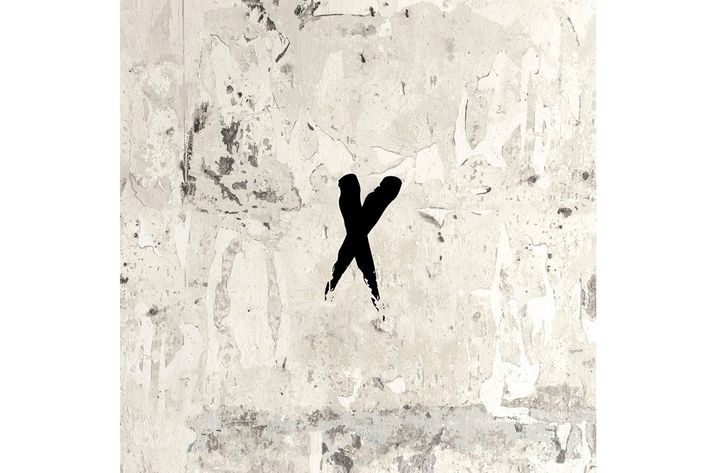 Cali singer Anderson .Paak's breakout year produced not one but two great albums, but it's on the second, his collaboration with producer Knxwledge as NxWorries, that things get good and weird. Yes Lawd! serves .Paak a platter of sun-bleached soul from Knxw that run shaggier, thinner, and shorter than the lush roller-rink funk of .Paak's January solo album Malibu, and the singer follows his producer's lead, spicing up the usual array of aspirational, autobiographical yarns and bullish bedroom jams with tighter, punchier writing and lighthearted skits and interludes. .Paak's work with Knxw shows he's got not only the voice and the drive this music demands but the range to push at its boundaries too.
 9. American Football, American Football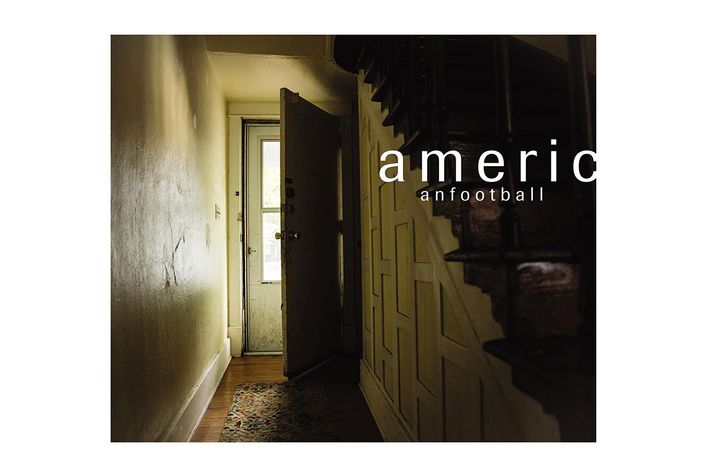 Sequels to indie-rock classics often go over the same way the horror and sci-fi movie ones do: Casts are reconstituted, and their chemistry rekindled, but it's never as good as the first time. Emo heavyweights American Football didn't try to recreate the scrappy teen ennui of their 1999 self-titled debut on this year's surprise follow-up, also called American Football, so much as refine it. The new album grew out of the quartet's renewed love of playing together, and it benefits from older, wiser hands; the American Football of old would've blown "My Instincts Are the Enemy" and "Born to Lose" out with rough-edged instrumental passages, but Mike Kinsella and company allow each groove to linger just long enough to grip, and then tug gently them away. The delicacy of the new songs places them in the lineage of first-album favorites like "Summer Ends" and "Honestly," but the sharpness and the knowing when to cut it is a valuable new trick.
 10.  American Boyfriend: A Suburban Love Story, Kevin Abstract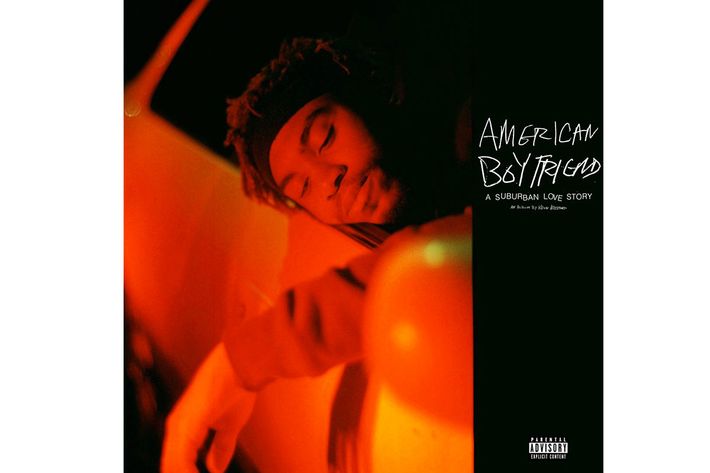 Thirteen songs into his new album American Boyfriend: A Suburban Love Story, Texas upstart Kevin Abstract cuts the shit and lets it all out: "My best friend's racist, my mother's homophobic / I'm stuck in the closet, I'm so claustrophobic," he deadpans on "Miserable America." Sometimes laying all your life's incongruities in a row is the only way to sort through them, and American Boyfriend is a powerful trip through the sometimes prickly intersections of black masculinity, hip-hop culture, and LGBTQ identity. If that sounds conflicted, the music isn't. These songs skip through alt-rock, rap, R&B, blues, synth-pop, and shoegaze like a buddy skimming radio stations on a road trip; what it lacks in stability it gains back in pure variety. The same can be said of the writing: American Boyfriend is the sound of someone young and defiant asking the world why he can't be every single thing he wants to be all at once.
 11.  Coloring Book, Chance the Rapper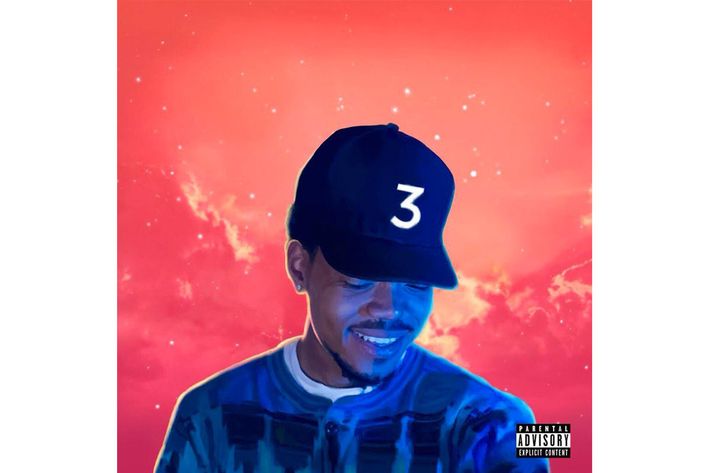 A clever line that people overlook in Chance the Rapper's breathless guest verse for Kanye West's Life of Pablo opener "Ultralight Beams" called out two records that functionally do not exist: "Let's do a Good Ass Job with Chance 3" referenced the discarded original concept of Kanye's fourth album and the working title of his own then-unreleased third mixtape. It was a statement of purpose: Chance's Coloring Book revisited West's chipmunk-soul era oeuvre and imagined a gleeful future for it. Chance tunes down Ye's sexed-up snark in favor of more hymns and church choirs, and trades ineffable cool for pure joie de vivre. Rap records always invoke religion under duress but rare is the secular rap release that gets away with relaying the details of the artist's day-to-day spirituality; Coloring Book is even more of a unicorn in its field for sounding like a load of fun in the process.
 12.  A Seat at the Table, Solange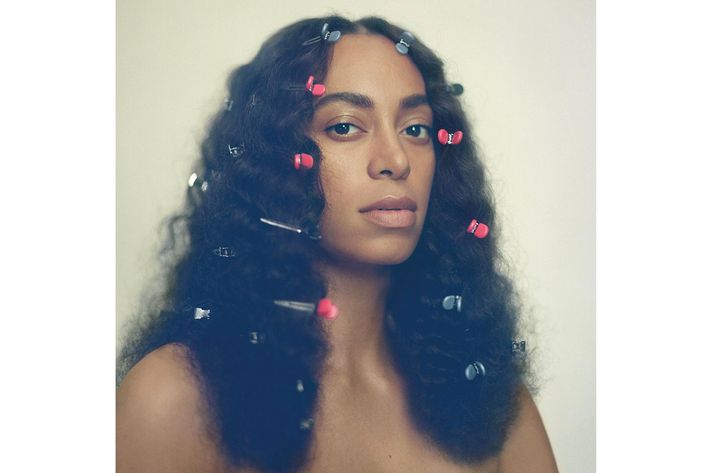 Beyoncé crafted a song cycle about strife and retribution inside of a marriage on the rocks with this year's Lemonade, but her sister went wide and long with A Seat at the Table. Solange's latest is a care package of soul songs that serve as comforting vehicles for hard, unfettered truths. Solange is "weary of the ways of the world" but resolute enough to stick around and map out her rocky path to personal peace. Don't invade strangers' personal space. Don't harbor secret animosity. Don't look for joy outside yourself if the inside's out of order. The album doesn't reward close listening so much as entice you to soak in its warmth.
 13. Puberty 2, Mitski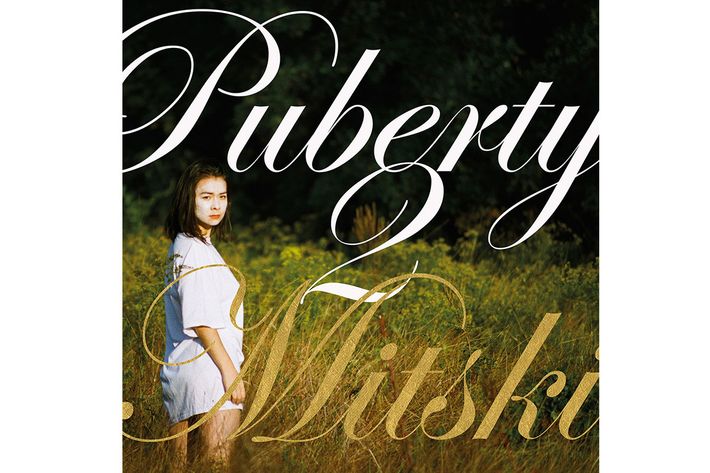 Singer and multi-instrumentalist Mitski Miyawaki's fourth album Puberty 2 is a precarious tightrope walk: Production buzzes back and forth between fuzzed-out indie rock and chilly electronics while the lyrics tease brutality out of honest, unblinking examination of Mitski's faults and scars. She isn't just anguished, she's "made of crushed little stars." When irreconcilable differences smother a relationship between the Japanese-American singer and an "all-American boy" in "Your Best American Girl," she quips, "You're the sun, you've never seen the night / But you hear its song from the morning birds." Pain is colossal, inevitable fact, like sunrise, Puberty 2 says, and we're all just down here waiting for a solar flare.
 14.  Redemption, Dawn Richard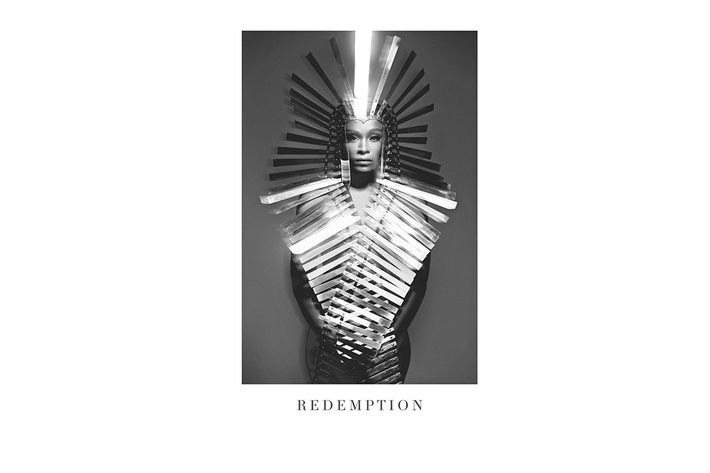 Redemption feels like the album New Orleans singer Dawn Richard has been gearing up to make ever since jumping out of Diddy's Bad Boy Records fold after 2010's Last Train to Paris. It's a confident synthesis of the abstract electronic moods and textures of predecessors Goldenheart and Blackheart, but where those albums were content to mystify, this one cuts a beeline for the dance floor, thanks to co-production from veteran beat whiz Machinedrum. Dawn still paints using metaphors of cosmic significance — the unscrupulous listener would be excused for mistaking this as the Return of the Jedi in some trilogy about star-crossed warriors in love — but Redemption whittles Dawn's art into its most accessible form yet at no cost to her integrity or the quality of the crafting.
 15. Cardinal, Pinegrove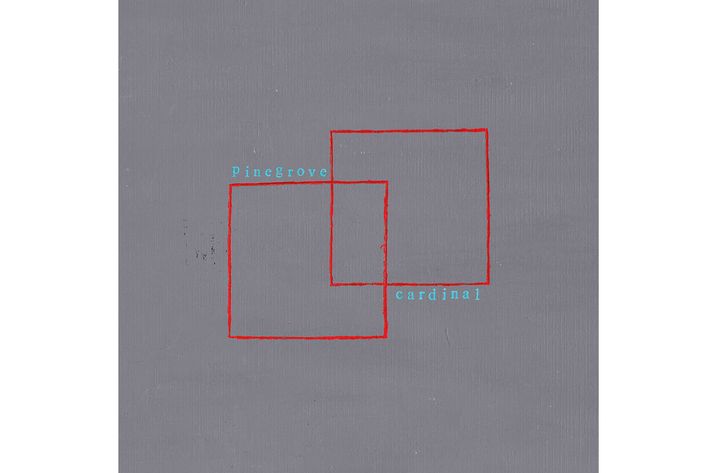 Montclair, New Jersey's Pinegrove explores a sweet spot between emo and country sensibilities that few artists nail with grace. (The list: Bright Eyes and … uh, Bright Eyes?) Debut album Cardinal pairs a group of players that can rock as hard as they swing with writing that can snap from wistful to wounded on a dime. The balance is struck early in opener "Old Friends," which tracks singer Evan Stephens Hall's loneliness through a handful of crucial exchanges where he blew off friends, family, and crushes. Like great emo, "Old Friends," and the rest of Cardinal, harnesses the regrets that haunt us when we make a wrong choice we can never undo. Like great country, it takes personal responsibility for its shortcomings.