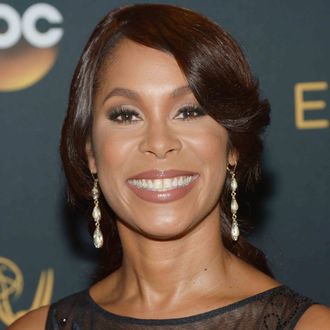 ABC President Channing Dungey.
Photo: Matt Winkelmeyer/Getty Images
Donald Trump may or may not make America great again, but his unexpected election triumph last month is already causing at least one American TV network to question its programming philosophy. Channing Dungey, the recently installed president of ABC Entertainment, told the Content London media summit on Tuesday that Trump's election — powered in part by a surge in support among white rural and blue-collar voters — has prompted Alphabet execs to wonder whether the network's slate of flashy, upscale hour-long series (think How to Get Away With Murder or Designated Survivor) adequately reflects all parts of America. "With our dramas, we have a lot of shows that feature very well-to-do, well-educated people, who are driving very nice cars and living in extremely nice places," Dungey told the conference, according to a report from U.K.-based TV industry trade C21. "There is definitely still room for that, and we absolutely want to continue to tell those stories because wish-fulfillment is a critical part of what we do as entertainers. But in recent history we haven't paid enough attention to some of the true realities of what life is like for everyday Americans in our dramas."
Dungey's self-critique is notable since ABC has been miles ahead of its broadcast rivals in terms of racial and cultural diversity. Led by powerhouse producer Shonda Rhimes, the network's hour-long series regularly feature significant numbers of non-white leading and supporting actors and don't shy away from tackling hot-button social issues. But while those attributes were seen as positives during the Obama era, Trump's ascendancy threatens to shift the tone of the culture. To be sure, Dungey said nothing to indicate ABC plans an extreme makeover of its lineup. Instead, per C21, she pointed to the network's comedy lineup, saying ABC's half-hours do a better job offering a "balance" between financially comfortable characters (Modern Family, Black-ish) and more economically anxious folks (The Middle, Speechless). Dungey also pointed to the upcoming LGBT-themed miniseries When We Rise as an example of storytelling that is "more important to share than ever" after the results of November 8. Still, for anyone wondering whether Trump's election might have an impact on the pop culture, Dungey's comments indicate it already is.