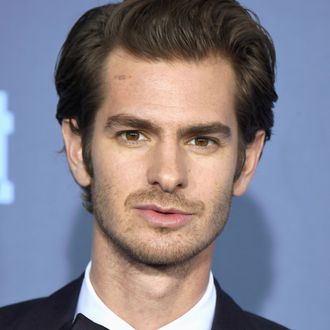 Photo: Getty Images.
Photo: Frazer Harrison/Getty Images
Narnia, it turns out, is only for extra beautiful people. Andrew Garfield, an attractive man and movie star, revealed that he was passed over to play Prince Caspian in the 2008 Chronicles of Narnia spinoff because he wasn't hot enough. "I really just wanted that part," the Silence star told ET, according to The Playlist. "I think the feedback was 'He's not handsome enough.' What can you do? Hey, I'm not handsome enough for Prince Caspian." Not hot enough to play a prince, Garfield settled for playing a Harvard student/Facebook co-founder in The Social Network. The lead role in the Prince Caspian went to Ben Barnes, who is admittedly a more handsome man.