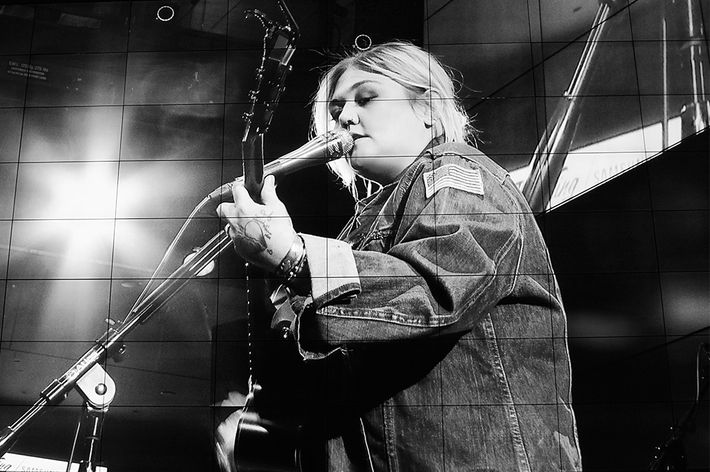 On December 2, bluesy rocker Elle King screened her new virtual reality film, Up Close and Personal, to an intimate crowd at meatpacking district "tech playground" Samsung 837. The short film, shot using the Samsung Gear 360 Camera, is true to its name: King opens up, sharing her struggles with body image and her path to self-acceptance. ("I learned to find beauty in the differences of the world. I don't look like most people. I don't sing, walk, talk, or act like anybody else," she says in the video.) The 27-year-old musician also tackles lighter, but still ultra-personal topics, like her 40-something tattoos, and her relationship with her fiancé.
After the screening, the audience removed their Samsung Gear VR headsets and King took the stage IRL. The eight-song set capped off with her breakout hit, "Ex's & Oh's."
Just before the event, we chatted with King about what it was like to get truly "up close and personal" – and via VR, nonetheless.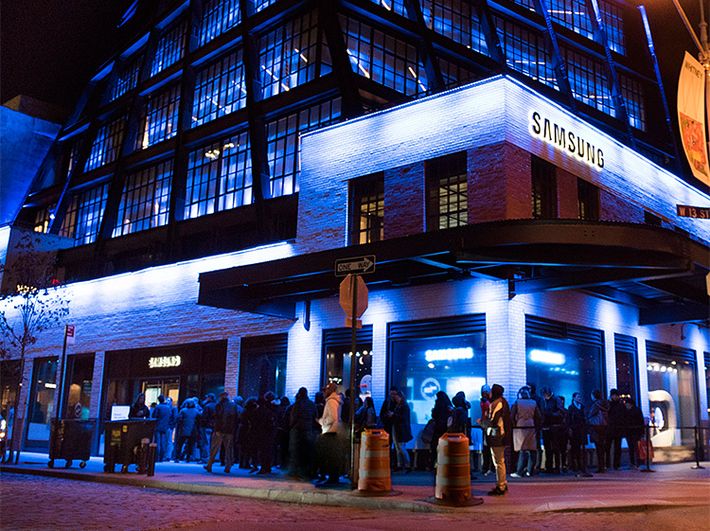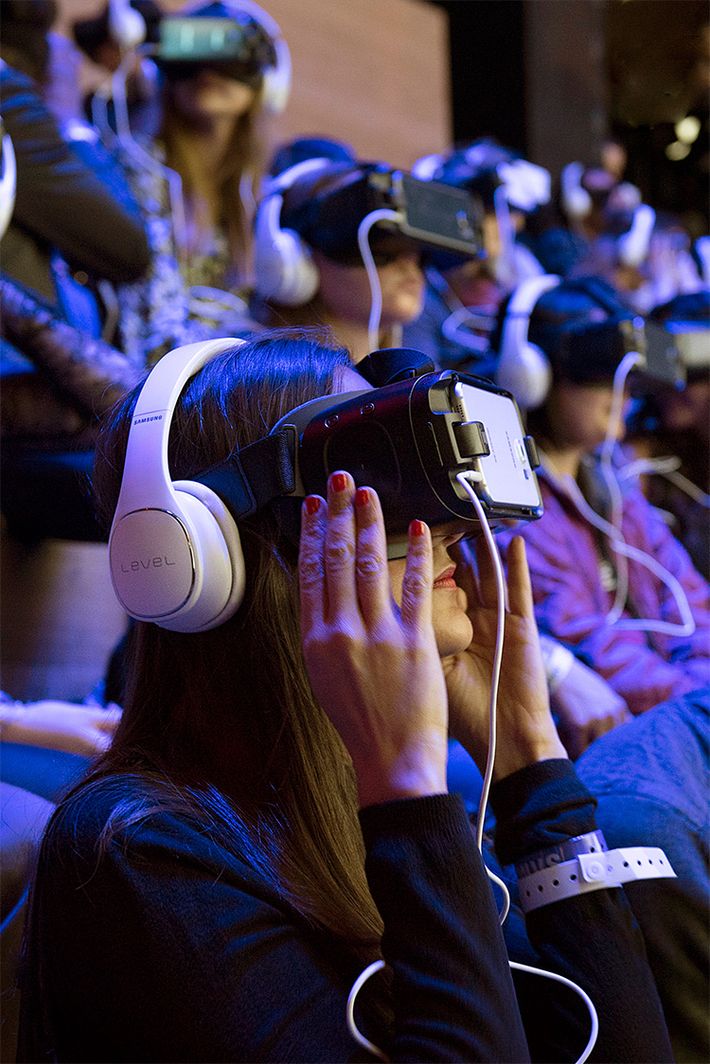 Tell us about the process of filming Up Close and Personal.
It was definitely a new experience for me. They used a camera that I'd never seen before; it looked like a disco ball. No one could be in the room because there were like 12 cameras going, and they would capture everything. I was totally out of my element, but it was cool because in a weird way, that's what they were trying to do. Not that they were trying to take me out of my element, but I don't usually talk about things like this … it was new to me all around.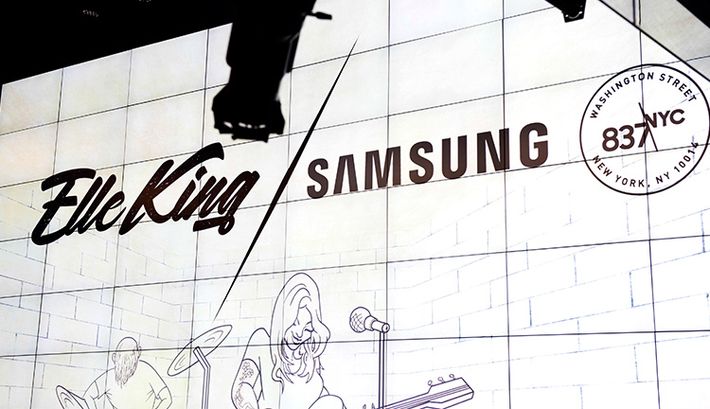 What was it like for you to experience the finished product via VR?
It's weird, and it's especially weird because it's me, but it's such a cool thing. You literally look all around … you follow it with your eyes. I'm just so amazed by what technology can do. It's so beyond me as a person; I don't even have a computer. It's mind-blowing.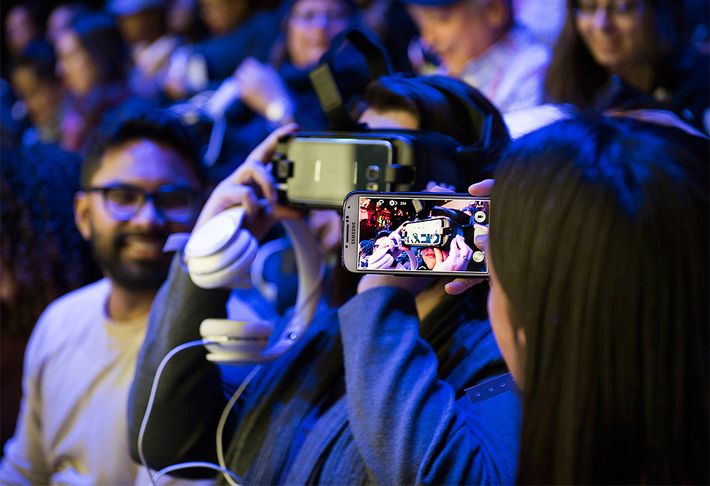 You opened up quite a bit in the film. Was it difficult for you to be so open with your fans, or is that something you've become used to in your career?
I've always been more comfortable sharing the bad, funny stories, and I've always been really open about that, probably to a fault. When it comes to sharing things like this about image – things that are more intimate – it's a little uncomfortable, but I think it's very important. It's important for people to see, and it's important to be vulnerable and to be open and to be honest. That's how people make connections … I feel like a lot of times, people in music or movies or in this industry in general can be put up on a pedestal, so it's important for people to feel relatable.
What are you looking forward to most about tonight?
I want my band to see the film, and I want to see them with the headsets on. It's really funny, and I hope to film them doing it. Earlier, I had one on and my band came in and they were tapping me, and I was like, "Who's in here?!" I hope to get them back in a very weird way.
Photography by Liz Clayman.
This is paid content produced for an advertiser by New York Brand Studio. The editorial staff of Vulture did not play a role in its creation.