Tom Hardy:
Not Too Taboo for TV
Tom Hardy is the opposite of typecast. The 39-year-old English actor is beloved not only for his technical skills, but for his career choices; he nimbly shifts between incredibly diverse characters and wildly different projects — from an imaginative con man navigating a dream world, to a police officer turned post-apocalyptic hero. There is one common thread: Whatever the task at hand may be, Hardy's all in, fully inhabiting his always complex, never-flat characters.
Hardy keeps us on our toes, and his latest endeavor, FX's Taboo, is no exception. In the early-19th-century-set miniseries, Hardy plays an heir presumed to be long dead. After years spent in Africa, he returns to take the reins of his late father's shipping empire. However, it's clear that a lot (like, a lot a lot) unfolded during the years he was missing. It's a bleak, trust-nobody landscape where the business of revenge quite literally meets business at large.
In Taboo, created by Tom Hardy and executive produced by both Hardy and Ridley Scott, Hardy shows us an entirely different kind of anti-hero. His character — equal parts pensive and ruthless — embodies the same multidimensionality he's known for, but unlike his past leading roles, the audience will see these layers unfold over the course of the series' eight episodes.
What's more, is that the series is somewhat of a career milestone for Hardy. It's his first U.S. cable TV project in years, and he even had a stake in creating it — Taboo is based on a story Hardy devised with his father. In celebration of Taboo, which premieres Tuesday, January 10 at 10 p.m. on FX, we took a look back at some of Tom Hardy's similarly pivotal roles. Scroll through to revel in the actor's uncanny transformative power.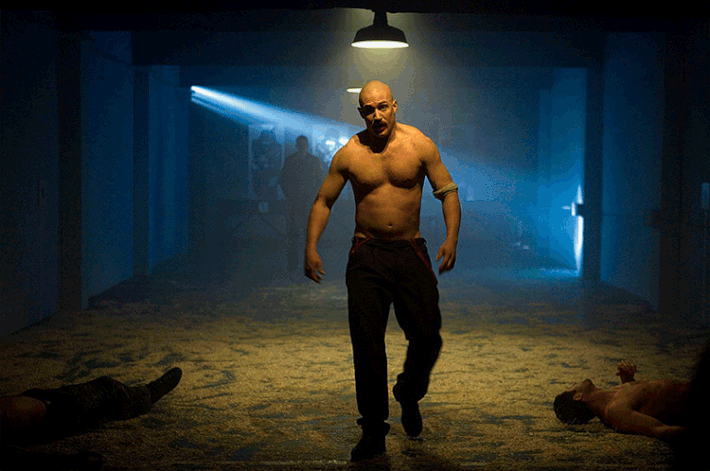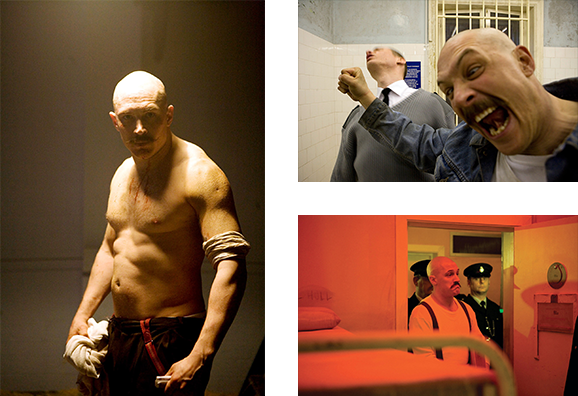 Inception
(2010)
A Hero Within a Con Man Within a Dream
A smooth, dry-witted shape-shifter capable of impersonating anyone he wants, Hardy's character Eames in Inception is just as complicated as the film's plot (about corporate espionage committed through hijacking the subconscious). Eames, a breakout role for Hardy in the U.S., is suave and unrelenting like James Bond, but possesses the same affable sense of humor that Hardy's perfected. The character is equal parts brain and brawn, mastering psychological theory as he blows away the bad guys, and sporting an expertly tailored suit all the while. This delicate balance of vulnerability and brute is what draws directors to Hardy; he's intimidating, but has a soft side. This hard-to-attain equilibrium would resurface in one of Hardy's next stand-out performances, albeit within a drastically different role: Warrior's Tommy Conlon.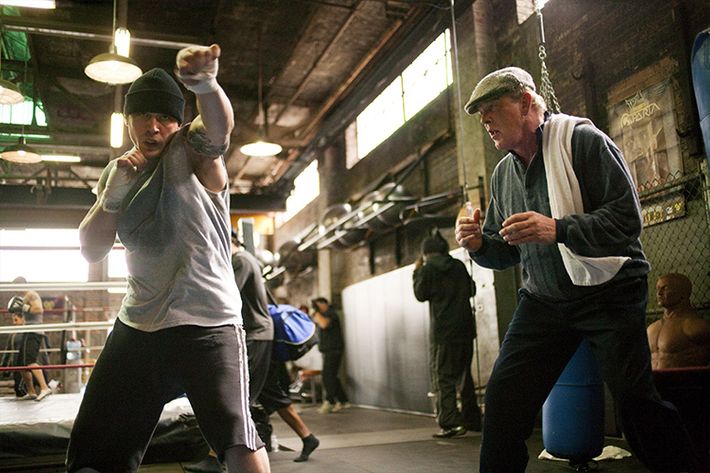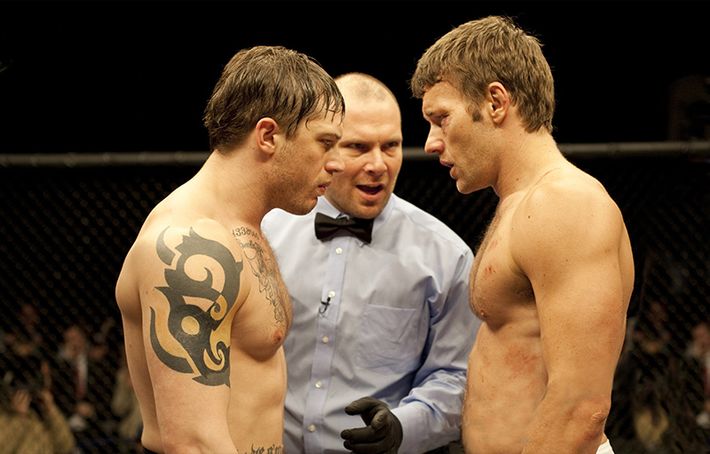 The Dark Knight Rises
(2012)
Becoming Gotham's Reckoning
In The Dark Knight Rises, Hardy took a marked risk when developing Bane's distinctive voice, citing Irish boxer and "gypsy king" Bartley Gorman as his inspiration. The goal? To embody a sinister, but wise opponent — more thoughtful and calculating than the Joker in The Dark Knight — and to bring an unexpected layer to the character. "There were two doors we could walk through," explains Hardy in an interview with Entertainment Weekly. "We could play a very straightforward villain or we could go through this very quirky door …" With an additional 30 pounds of muscle, and a metal mask obscuring most of his face, Hardy commands the screen as Batman's nemesis with a kind of hulking grace. Just a few years later, Hardy would enter an entirely new realm, leaving the DC Universe behind for the uncharted wilderness of 17th century America in The Revenant.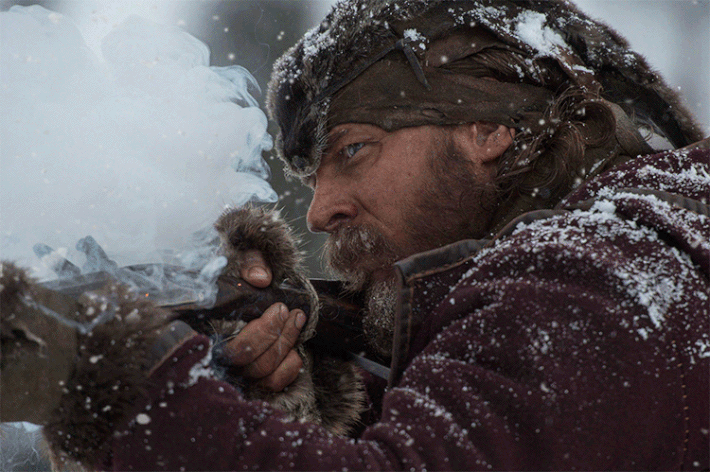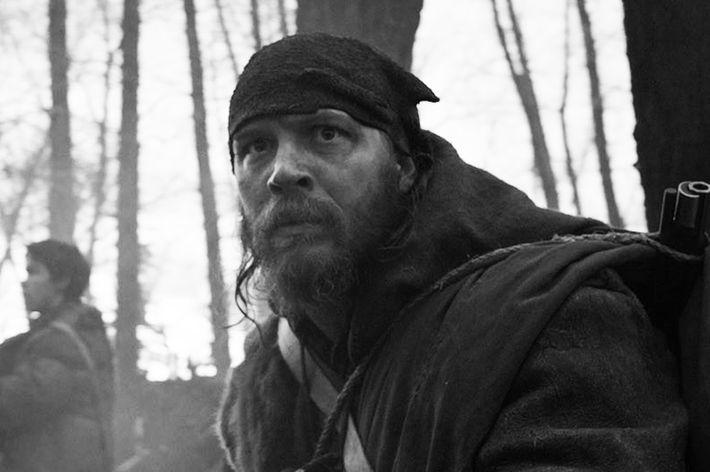 Mad Max: Fury Road
(2015)
The New Mad Max
Hardy can play a cold-hearted pioneer just as well as he can command an action scene while strapped to the front of a moving vehicle … in the middle of the desert, nonetheless. In 2015's over-the-top film Max Mad: Fury Road, Hardy played the title role originally brought to life by Mel Gibson in 1979. Director George Miller chose Hardy for his "animal charisma" — a meld of magnetism and unpredictability. Hardy carried the physical and emotional weight of the character during the grueling 100-day shoot in the Namibian desert. Hardy's interpretation of Max is more grounded than Gibson's, fueled by self-preservation instead of rage, as he transforms from human grille to hero over the course of the film. The actor even performed some of his own stunts, proving once again that when Hardy's in, he's all in.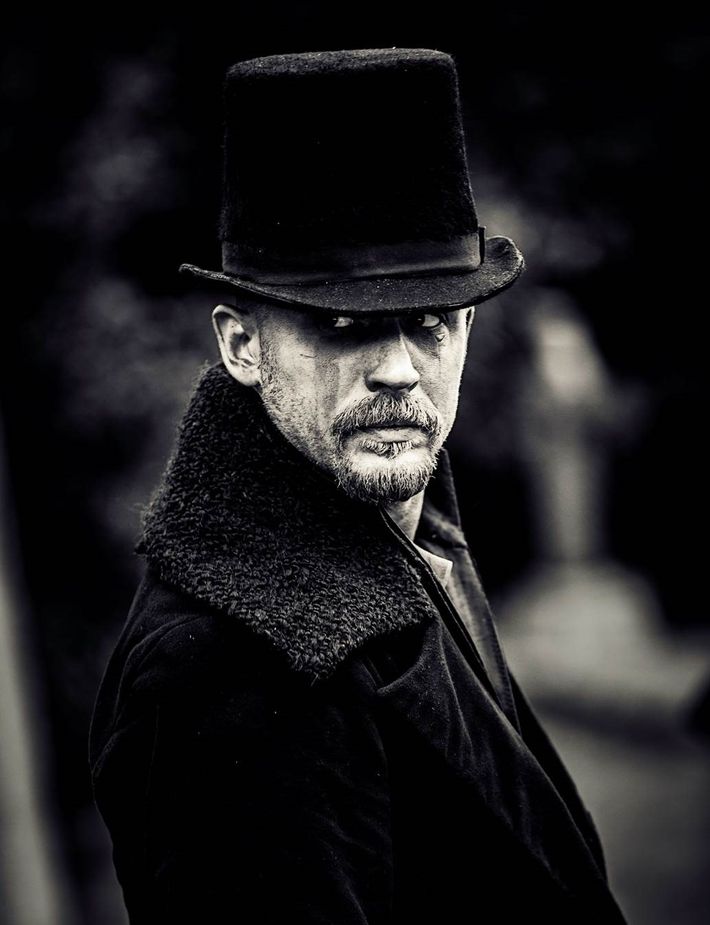 Taboo
(2017)
The Vengeful Ghost
After spending nearly a decade in Africa, Hardy's character, James Keziah Delaney, returns home to London in 1814 a drastically changed man. The former aristocrat, who was reported dead, resurfaces to stake his claim as heir to a shipping empire, driven by the desire to avenge his father's death. Upon arrival, his enemies come out of the woodwork, and a family mystery unfolds. All the while, the viewer is led to wonder: What exactly happened during those long years in Africa? Flashbacks of Hardy wearing little more than a loincloth, his chest bedecked with tribal tattoos, shed light bit by bit. While the character Delaney upholds his father's legacy, in a way, so does Hardy himself – his father, Chips, is co-creator and consulting producer on Taboo. The actor tackled his roles both on and off the set with characteristic intensity: He was hands-on with each episode, giving notes during edit sessions, and memorizing every shot.
Catch Taboo, premiering Tuesday, January 10 at 10 p.m. on FX, and in the meantime, watch the trailer below.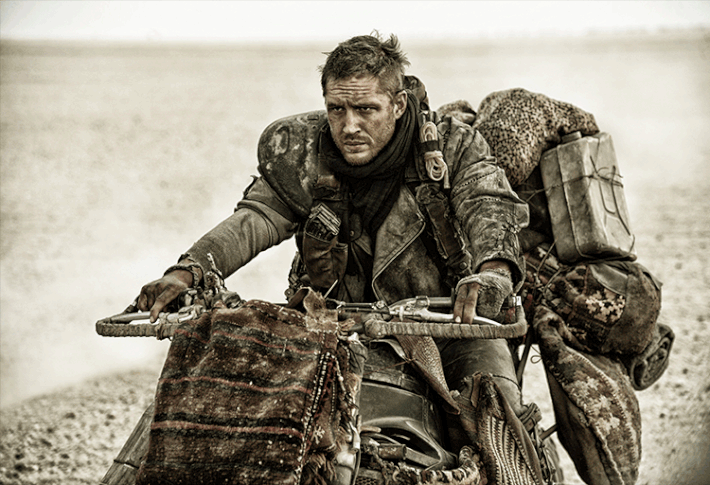 The Revenant
(2015)
The Cold-Hearted Mountain Man
Hardy's performance as John Fitzgerald, a fur trapper who left his comrade for dead in revenge thriller The Revenant, earned him an Oscar nod — and subsequently caused him to lose an embarrassing bet to co-star Leonardo DiCaprio. Through a series of breathtaking one-shots, director Alejandro González Iñárritu guided Hardy through one of the actor's most multifaceted performances to date. A large and intimidating foil to DiCaprio, Hardy speaks in a gruff, muddled accent, something critic David Edelstein describes as creating a "further layer of distance" from the audience. Yet, Hardy manages to once again infuse humanity into what could have easily been a one-dimensional villain. It's this same kind of complexity that would make him such a convincing lead in one of his next major roles, Max in Mad Max: Fury Road.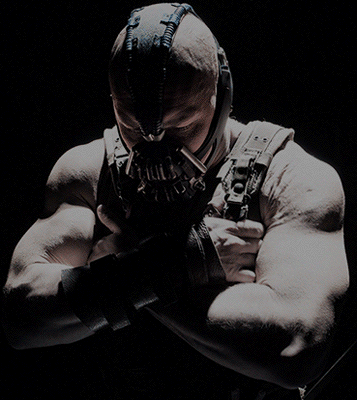 Warrior
(2011)
The War Hero With Everything to Lose
Transforming his body once again, Hardy gained 30 pounds for the part of Warrior's Tommy Conlon, a U.S. Marine who returns home to his estranged, now-reformed alcoholic father Paddy. Paddy, a coach, agrees to train Tommy in mixed martial arts. Through the process, Hardy's character unleashes years of pent-up rage and bitterness — as a child, he and his dying mother were forced to flee from Paddy's abuse. The role required not only this drastic physical change, but also a cultural shift, with the British-born actor playing a blue-collar guy from Philadelphia. Hardy perfected his accent and immersed himself in Conlon's world, where he's pummeled both in and out of the ring, emotionally and physically. On choosing Hardy for the lead role, director Gavin O'Connor noted only Hardy could embody both sides of Conlon: the sensitive and the animalistic.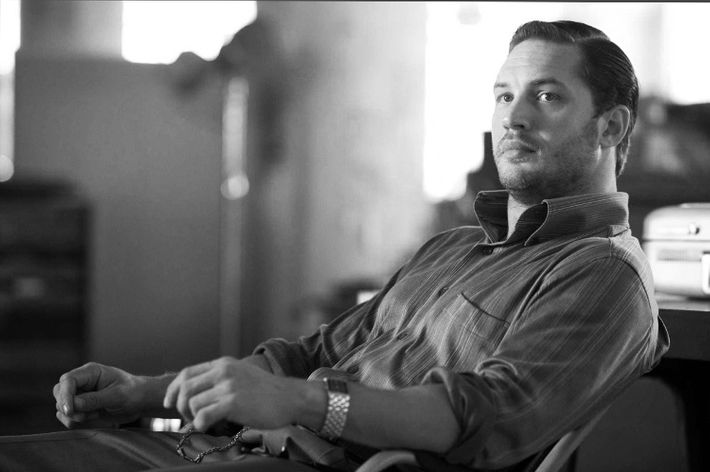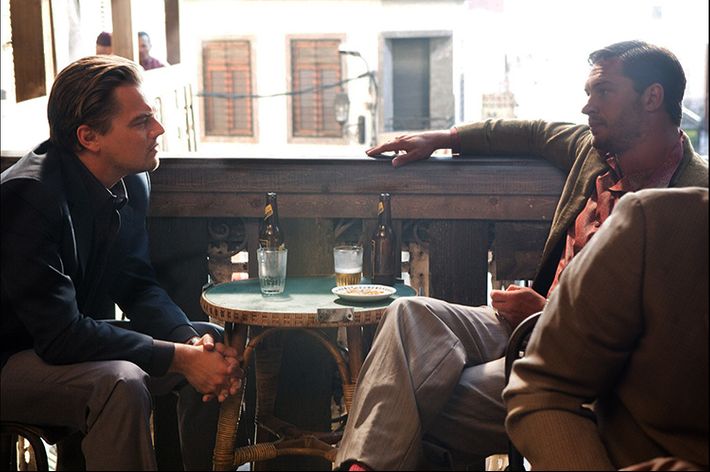 Bronson
(2008)
England's Most Infamous Criminal
Give Tom Hardy five weeks, unlimited pizza and chocolate, and a personal trainer, and he'll come back a bare-knuckle boxing criminal with one iconic mustache. Transforming into notorious English prisoner Charles Bronson wasn't an easy feat. The real-life man the film is based on was initially disappointed with Hardy's smaller build (well, small for an inmate who had spent more than four decades behind bars, assaulted 20 guards, and claimed 11 hostages). After training sessions and significant weight gain (roughly seven pounds a week) Hardy strongly resembled the prisoner-turned-boxer. "Tom looks more like me than I look like me," said the real-life Bronson in his published diaries. Aside from morphing physically for the role, Hardy studied Bronson's mannerisms by meeting regularly with him in prison. The volatile, mustachioed character was a far cry from the well-manicured con artist Hardy would go on to play in Christopher Nolan's Inception, which premiered just two years later.
This is paid content produced for an advertiser by New York Brand Studio. The editorial staff of Vulture did not play a role in its creation.