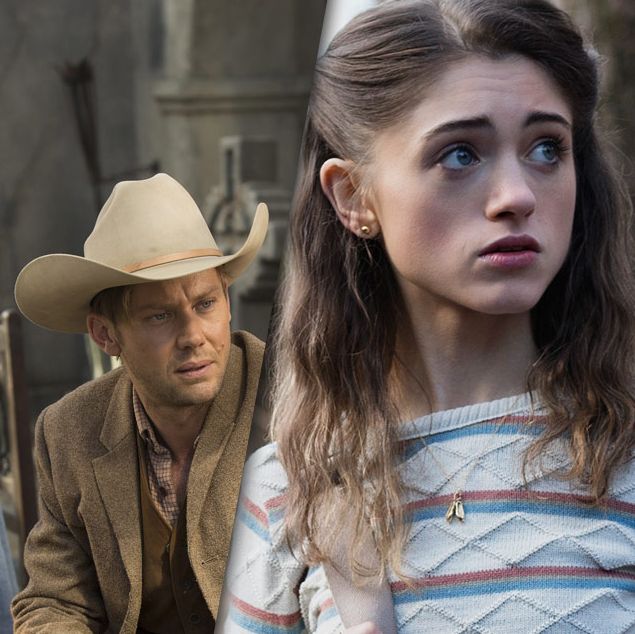 Atlanta, Westworld, Stranger Things.
Photo: FX, HBO, Netflix
There's a massive cottage industry for predicting Oscar and Emmy nominations, but the Golden Globes generate far less advance guesswork. That's partly because the Globes are taken less seriously and, maybe more to the point, because they're a lot harder to predict.
Fewer than 100 journalists are members of the Hollywood Foreign Press Association, the group that votes for Globe nominees and winners. Especially on the TV side, those voters have a tendency to highlight the new and the less mainstream. These days, with so much TV to choose from, it's even harder to figure out when they might pull a rabbit out of a hat, or even from which hat a bunny might be yanked.
With the Golden Globe nominees being announced on Monday morning, we at Vulture figured we'd do our best to predict what will be nominated for Best TV Drama and Best TV Musical or Comedy. If we're wrong … hey, the Globe voters are famously unpredictable.
Best TV Drama
The predicted nominees: The Crown, Game of Thrones, Stranger Things, This Is Us, Westworld
In my piece on which new series may be recognized by Globe voters, I suggested that The Crown, Stranger Things, This Is Us, and Westworld all had good shots at being nominated for their first seasons, and I am sticking by that. I am still most on the fence about This Is Us, but given the family drama's popularity and the fact that it's broadcast on NBC, which also broadcasts the Golden Globes ceremony, HFPA voters will probably be inclined to include it. (If favoritism and backstage politics factor into any awards ceremony, it's definitely the Golden Globes.)
I'm not in alone in this set of predictions, either; both Vanity Fair and The Wrap expect this same slate of five names to be read during the nominations announcement.
Maybes: The Americans, Designated Survivor, Outlander
Designated Survivor is another well-received new series that could get nominated; it certainly helps that Kiefer Sutherland is its star. (Globe veterans love their longtime stars!) But I think the other newbies will cancel it out. That means Game of Thrones will likely be the only preexisting drama nominated … unless the HFPA nominates The Americans, which it has never done before. This year, the spy character study finally earned an Emmy nod for best drama, which makes the Globes look behind the curve for still having failed to recognize it. But I suspect the HFPA will opt to go with the latest greatest thing, as opposed to a great show in its fourth season. As for Outlander, it was nominated for best drama for the first time last year and may still have ardent fans among the U.K. base of the HFPA. So don't count out Claire and Jamie, is what I'm saying.
Best TV Musical or Comedy
The predicted nominees: Atlanta, Divorce, Fleabag, Insecure, Transparent, Veep
Last year, six shows were nominated in this category. Given the quality of comedy in 2016, there's no reason to think there won't be six again. Just like the dramas, this predicted slate is dominated by new series. Atlanta seems like a shoo-in. Fleabag is daring and British, which helps its case. Insecure has a fresh new HBO star in Issa Rae, while Divorce has a familiar HBO star in Sarah Jessica Parker. As previously noted, Globe voters do love their Sarah Jessica Parker.
That leaves two potential open slots, which I have filled with Transparent, a series that has been nominated in this category for the past two years (it won in 2014), and Veep, which just earned its first best comedy Globe nomination last year, but will be tough to ignore given its relevancy in a presidential election season.
Maybes: Black-ish, Orange Is the New Black, Silicon Valley
Black-ish hasn't been nominated in this category before, which gives it a whiff of the new if it's able to crack the top six. Orange Is the New Black and Silicon Valley both were nominated last year and the year before, and therefore have a good chance of getting nods again. If they don't, it will be because one of the aforementioned debut series crowds them out of contention.