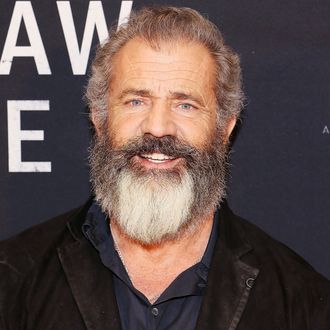 Photo: Paul Morigi/Getty Images for Lionsgate
For the film industry, a large chunk of 2016 was notably encompassed by the revelation that Nate Parker, the director of the Sundance sensation The Birth of a Nation, was accused (and eventually acquitted) of raping a female college classmate in the late 1990s. That controversy, coupled with the even sadder revelation that the female classmate in question committed suicide due to depression in 2012, quickly slashed the film's chances of any type of awards show recognition. While many have suggested not seeing The Birth of a Nation as a form of protest, Mel Gibson — who's a little familiar with controversy himself — says he supports Parker.
"I don't think it's fair," Gibson said during a Hollywood Reporter directors roundtable. "He was cleared of all that stuff. And it was years ago. You have to follow the system there. I think he's innocent of all that stuff. The fact that he has to live with that stigma, and that it affects the art he does, is unfair." Fellow director Mira Nair agreed that the art and craft should've been separated. "But in this case, it was ironic that at the heart of Birth of a Nation was the nature of what he was linked with [a rape of the lead character's wife]," she said. "That was, I think, what created ambiguity and confusion in the eyes of the audience." The film ended up grossing just under $16 million in the domestic box office when it was released in October.