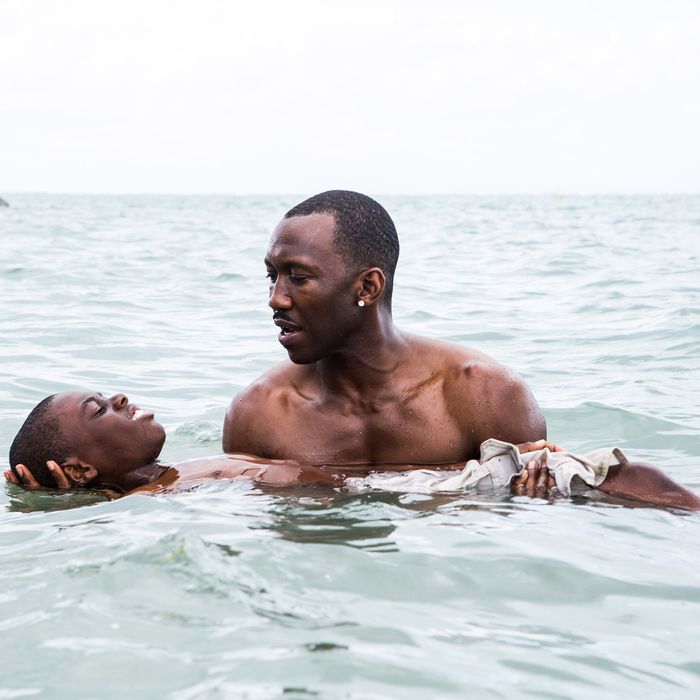 Every week between now and February 26, 2017, when the winners of the Academy Awards are announced, Vulture will consult its crystal ball to determine the changing fortunes in this year's Oscars race. In our Oscar Futures column, we'll let you in on insider gossip, parse brand-new developments, and track industry buzz to figure out who's up, who's down, and who's currently leading the race for a coveted Oscar nomination.
Best Picture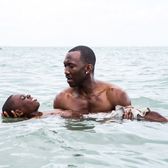 Moonlight
The little indie that could continues its consistent march through awards season, earning top honors at the Gothams and tying for the most nominations at the Independent Spirit Awards, where it also picked up a Robert Altman award for its entire ensemble. (My podcast co-host John Horn, who thinks Moonlight will win Best Picture, is surely smiling right now.) Will the flurry of critics' groups weighing in next add to Moonlight's glow?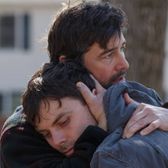 Manchester by the Sea
Meanwhile, Kenneth Lonergan's wrenching drama was named Best Film by the National Board of Review, earned a win for Casey Affleck at the Gothams, and scored several nominations at the Indie Spirits (albeit with two surprising snubs we'll get to later). Until it becomes clear what effect Martin Scorsese's Silence may have on the race, it's starting to feel like the top Oscar tier belongs to Manchester, Moonlight, and La La Land … the latter of which had a great day, too, after top honors from the New York Film Critics Circle and the most nominations from the Critics' Choice Awards.
Current Predix
Fences, Hell or High Water, Jackie, La La Land, Lion, Manchester by the Sea, Moonlight, Silence
Best Director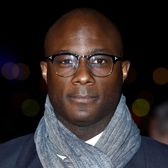 Barry Jenkins, Moonlight
Jenkins picked up the Best Director trophy from NBR and the New York Film Critics Circle, and that's just the tip of the iceberg: After critics groups both big and small weigh in over the coming weeks, it wouldn't surprise me if Jenkins amassed more laurels than the man commonly assumed to be the front-runner in this category, La La Land director Damien Chazelle. If you subscribe to the notion that La La Land is best-positioned to win Best Picture — and I still do at this point — then that gives Chazelle the ultimate edge no matter what the critics say. Still, the Academy has shown a recent tendency to split the Picture and Director Oscars between two movies …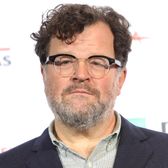 Kenneth Lonergan, Manchester by the Sea
Even as Manchester put several points on the awards-season board this week, Lonergan was left off the Indie Spirits' final five for Best Director. While I think he will fare better with Oscar, the snub does highlight one key obstacle: Lonergan will be competing against directors like Jenkins, Chazelle, and Jackie's Pablo Larrain, who wedded their film stories to a more visually striking sensibility. Manchester needed no additional flash to be emotionally effective, but Lonergan's directorial duties are still in danger of being underrated.
Current Predix
Damien Chazelle, La La Land; Barry Jenkins, Moonlight; Pablo Larrain, Jackie; Kenneth Lonergan, Manchester by the Sea; Martin Scorsese, Silence
Best Actor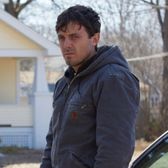 Casey Affleck, Manchester by the Sea
Affleck scored back-to-back-to-back victories from the Gothams, NBR, and the NYFCC, but that fledgling winner's streak is tempered by last week's well-trafficked Daily Beast piece on the sexual-harassment accusations that were levied against Affleck when he directed I'm Still Here. Until now, the star has coasted through very friendly profiles in Variety and the Times, and still he may coast: After all, this is an Oscar season where Mel freakin' Gibson is doing just fine, even if Nate Parker saw his award hopes dashed by scandal. Still, it's bad timing for this splashy exposé to come to the fore, just as Affleck's primary competitor, Denzel Washington, begins to assert himself on the campaign trail.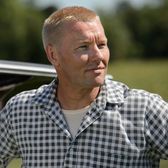 Joel Edgerton, Loving
If Edgerton couldn't manage a Best Actor nomination from the Indie Spirits, where the competition is much slimmer than it will be at the Oscars, that doesn't bode well for his long-term chances. Might his buzzier co-star Ruth Negga (who was nominated) prove to be the film's sole performance play? At least the Critics' Choice nominations came through for Edgerton today in the clutch.
Current Predix
Casey Affleck, Manchester by the Sea; Joel Edgerton, Loving; Andrew Garfield, Silence; Ryan Gosling, La La Land; Denzel Washington, Fences
Best Actress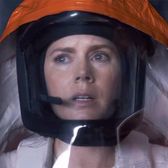 Amy Adams, Arrival.
How much overlap is there between the Gothams, NBR, and the Oscars? Not that much: While the Oscars are decided by thousands of Academy voters, the Gotham categories are voted on by a mere handful of industry figures, and NBR's main claim to fame is that it's the earliest critics group to weigh in. Still, every headline helps an on-the-bubble bid, and for Amy Adams, an NBR win for Best Actress and an attention-getting tout from Cate Blanchett at the Gothams will add some heft to her contending Arrival performance.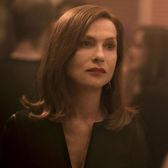 Isabelle Huppert, Elle.
The never-nominated Huppert needs that critical attention even more, since hers is a foreign-language performance in a controversial film during a highly competitive year. Fortunately, Huppert won the Gotham and then, today, scored the NYFCC's Best Actress prize, too. It will help Huppert if critics' groups continue to go to bat for her over the coming months, as many did for Marion Cotillard for Two Days, One Night.
Current Predix
Annette Bening, 20th Century Women; Ruth Negga, Loving; Natalie Portman, Jackie; Emma Stone, La La Land; Meryl Streep, Florence Foster Jenkins
Best Supporting Actor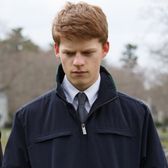 Lucas Hedges, Manchester by the Sea
Hedges is more than deserving of a nomination as Affleck's horny, prickly nephew in Manchester, but the Academy usually prefers its men more seasoned than this 19-year-old actor. (If he scores an Oscar nomination, he'll be the first 25-and-under male thespian to do so in a decade.) It helps, then, that Manchester is racking up so much early awards-season support, complete with a Breakthrough Award for Hedges from NBR.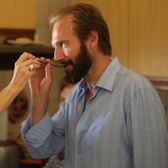 Ralph Fiennes, A Bigger Splash
People love Ralph Fiennes, he nearly scored a welcome Oscar nomination for The Grand Budapest Hotel, and he is absolutely delicious as Tilda Swinton's garrulous ex in A Bigger Splash. Why, then, is he finding so little traction as an Oscar contender? At least the Indie Spirits saw fit to nominate him, which is as it should be.
Current Predix
Mahershala Ali, Moonlight; Jeff Bridges, Hell or High Water; Kevin Costner, Hidden Figures; Hugh Grant, Florence Foster Jenkins; Dev Patel, Lion
Best Supporting Actress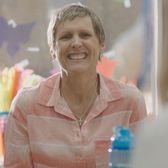 Molly Shannon, Other People.
Shannon got great reviews as a cancer-stricken mom in Other People, but this tiny film can't hope to compete with other major contenders' awards-season budgets. She'll need a few key notices here and there in order to catch Oscar voters' attention, and her Indie Spirit nomination (in a category I think she's likely to win) is one encouraging step for this dark-horse bid.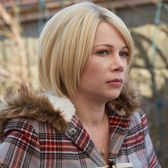 Michelle Williams, Manchester by the Sea.
After Viola Davis decided to position herself as a Best Supporting Actress candidate for her powerhouse Fences performance — a move that almost certainly assures her the Oscar — I remember thinking, "Well, at least Michelle Williams will get the Indie Spirit." And then, weirdly, she wasn't even nominated! So it's a good thing that the NYFCC came along today and gave Williams their Best Supporting Actress prize, something I expect to see from several critics' groups who will find Davis to be so locked in on her Oscar trajectory that they will have cover to go a different way.
Current Predix
Viola Davis, Fences; Naomie Harris, Moonlight; Nicole Kidman, Lion; Janelle Monáe, Hidden Figures; Michelle Williams, Manchester by the Sea