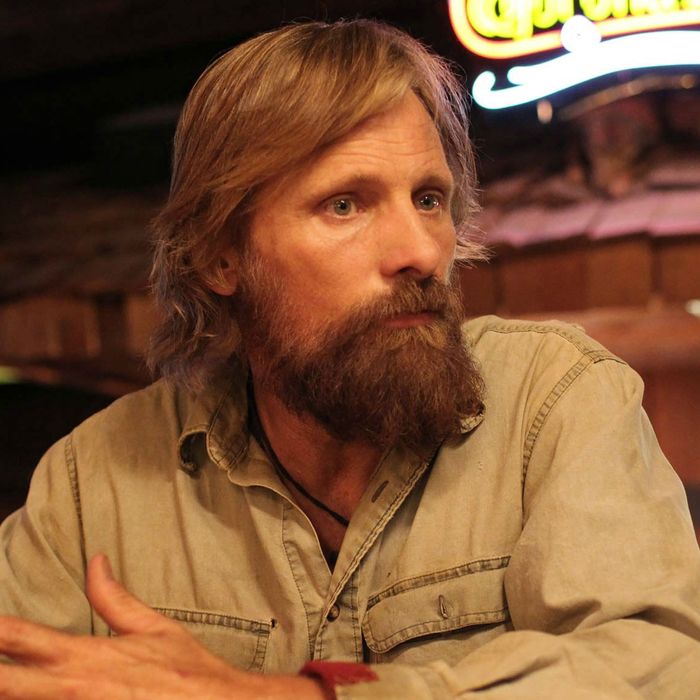 Photo: Regan MacStravic/Electric City Entertainment
Every week between now and February 26, 2017, when the winners of the Academy Awards are announced, Vulture will consult its crystal ball to determine the changing fortunes in this year's Oscars race. In our Oscar Futures column, we'll let you in on insider gossip, parse brand-new developments, and track industry buzz to figure out who's up, who's down, and who's currently leading the race for a coveted Oscar nomination.
Best Picture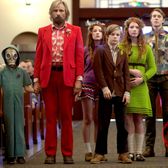 Captain Fantastic
Well! This is the phase of awards season where the focus tends to narrow to just a few key films, but it looks like there's room for one more: The well-liked Matt Ross drama Captain Fantastic, starring Viggo Mortensen as an unconventional father raising his children off the grid, scored a shock nomination for Outstanding Performance by a Cast in a Motion Picture, the Screen Actors Guild's version of a Best Picture category. It's totally deserved: Mortensen is in top form, and the actors playing his children are all stars in the making, but can the movie muscle into the Best Picture race? The fact that it's already scored with actors, the biggest branch of the Academy, is an encouraging sign even though only two of the nominees from this category went on to earn Best Picture nominations last year.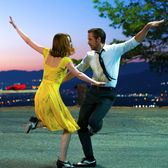 La La Land
La La Land had plenty of good news this week, topping the Golden Globe nominations and coming out the victor in Best Picture and Best Director at the Critics' Choice Awards. That said, Hollywood was buzzing yesterday after SAG declined to nominate the Damien Chazelle-directed musical for Outstanding Performance by a Cast in a Motion Picture. The charitable read here is that SAG tends to favor ensembles and there are precious few characters besides Emma Stone and Ryan Gosling in La La Land. Still, the last film to win Best Picture without a SAG nomination in this category was 1995's Braveheart. That's quite the stat to overcome.
Current Predix
Fences, Hell or High Water, Jackie, La La Land, Lion, Manchester by the Sea, Moonlight, Silence
Best Director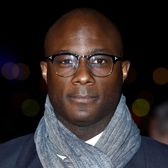 Barry Jenkins, Moonlight
If you take that SAG snub of La La Land seriously, then this boosts Moonlight and Manchester by the Sea, the strongest-positioned Best Picture contenders to also score Outstanding Performance by a Cast nominations. I think this also continues fueling the notion that Jenkins is a major Oscar threat, though the Academy dealt Moonlight an interesting hand this week when it moved the script by Jenkins from the original-screenplay category (where A24 had campaigned it) to the adapted-screenplay category, since it's based on an unproduced play. That category is far thinner and Moonlight will almost certainly win there, but if it does, will the Academy consider that reward enough for Jenkins and pick another name in Best Director?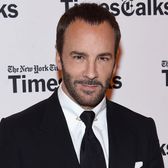 Tom Ford, Nocturnal Animals
Ford's stylish but polarizing thriller had not been considered a major awards-season player, but the Golden Globes went for it in a big way, handing Ford nominations for Best Director and Best Screenplay. SAG was nonplussed, but this keeps him in the conversation.
Current Predix
Damien Chazelle, La La Land; Barry Jenkins, Moonlight; Pablo Larrain, Jackie; Kenneth Lonergan, Manchester by the Sea; Martin Scorsese, Silence
Best Actor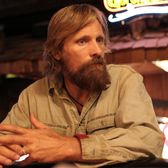 Viggo Mortensen, Captain Fantastic
This category has long seemed ripe for a surprise: Aside from Manchester by the Sea's Casey Affleck and Fences star Denzel Washington, no man has felt like a lock to be nominated, and plenty of would-be contenders — including The Founder's Michael Keaton, The Birth of a Nation's Nate Parker, and Live by Night's Ben Affleck — faded early. Mortensen's SAG nomination shows real strength, and it helps that he's been out there campaigning unlike some SAG-snubbed actors, like Sully's Tom Hanks.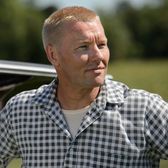 Joel Edgerton, Loving
Awards season is a marathon, not a sprint, and Loving has been unable to sustain much buzz since its release a little over a month ago. The fact that SAG blanked both Edgerton and his co-star Ruth Negga is a sign that this contender likely won't make it to the finish.
Current Predix
Casey Affleck, Manchester by the Sea; Andrew Garfield, Hacksaw Ridge; Ryan Gosling, La La Land; Viggo Mortensen, Captain Fantastic; Denzel Washington, Fences
Best Actress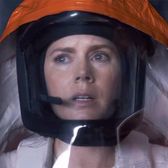 Amy Adams, Arrival.
Guys, I can't talk about SAG nominating Emily Blunt for The Girl on the Train. I just can't! Are they trolling me? (When I read that nomination, I had to minimize my browser window, close my laptop, and take a deep breath before continuing.) Let's instead focus on Adams, who managed the Arrival nomination that had not been considered a sure thing this season. It's a far more muted performance than her flashier competitors, but for SAG to hand Adams one of its coveted slots instead of Negga, Elle's Isabelle Huppert, or 20th Century Women's Annette Bening is further proof that Adams is one of the most respected actors of her generation. The Academy, which has nominated her five times, will likely follow suit.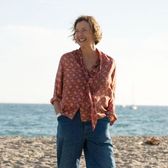 Annette Bening, 20th Century Women.
Ouch. Most pundits had considered Bening a lock for this category, third only to our front-running duelists Natalie Portman and Emma Stone, and yet SAG didn't even nominate her. When Oscar makes it up to a SAG-snubbed actor, it's usually for a late-breaking film, and 20th Century Women has yet to open (though it really should have come out earlier than Christmas if it wanted to get a moment all to itself). The Academy is unlikely to forget Bening — the four-time nominee sits on its board of governors, after all — but this omission still stings.
Current Predix
Amy Adams, Arrival; Annette Bening, 20th Century Women; Natalie Portman, Jackie; Emma Stone, La La Land; Meryl Streep, Florence Foster Jenkins
Best Supporting Actor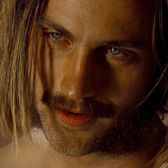 Aaron Taylor-Johnson, Nocturnal Animals
If any Nocturnal Animals actor had a shot this season, most pundits expected it would be former Oscar nominee Michael Shannon, who turns in the film's most-acclaimed performance as a deadpan lawman. Unexpectedly, the Globes instead went for Taylor-Johnson, who's memorable as the film's greasy-haired redneck villain. The 26-year-old Brit has now become the face of Nocturnal's next-phase awards campaign.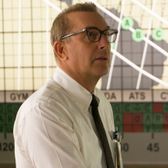 Kevin Costner, Hidden Figures
The supporting-actor category has seemed up in the air all season, but in the end, SAG confirmed the conventional wisdom and mostly went for the most oft-predicted choices, including likely front runner Mahershala Ali for Moonlight. Left out in the cold was Costner, who's awfully appealing in Hidden Figures but couldn't muster up the "nice to see you again" nod that Hugh Grant managed in this category for Florence Foster Jenkins.
Current Predix
Mahershala Ali, Moonlight; Jeff Bridges, Hell or High Water; Kevin Costner, Hidden Figures; Hugh Grant, Florence Foster Jenkins; Dev Patel, Lion
Best Supporting Actress
Octavia Spencer, Hidden Figures.
Spencer's Hidden Figures character does her job with a minimum of fuss and flash, and while she gets a Big Scene just like her co-stars Taraji P. Henson and Janelle Monáe, she plays it straight-ahead and subtle, which led me to believe she could be underrated. Both the Globes and SAG corrected that notion, and now the Oscar-winning actress looks like the film's best bet.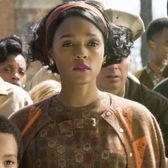 Janelle Monáe, Hidden Figures.
Monáe is just delicious in Hidden Figures and she's also essential to Moonlight, but she hasn't managed much awards-season traction on her own. Perhaps this film newcomer's time simply hasn't come yet.
Current Predix
Viola Davis, Fences; Naomie Harris, Moonlight; Nicole Kidman, Lion; Octavia Spencer, Hidden Figures; Michelle Williams, Manchester by the Sea