Photo: Dale Robinette/Black Label Media
Every week between now and February 26, 2017, when the winners of the Academy Awards are announced, Vulture will consult its crystal ball to determine the changing fortunes in this year's Oscars race. In our Oscar Futures column, we'll let you in on insider gossip, parse brand-new developments, and track industry buzz to figure out who's up, who's down, and who's currently leading the race for a coveted Oscar nomination.
Best Picture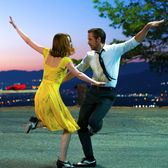 La La Land
It's been months since La La Land hit the fall festival circuit and emerged the Best Picture front-runner, and now, as the film finally enters limited release, it still feels well-positioned to go to the distance. It will have to fight for every Oscar it wants to win — categories like Director, Actress, and Song offer serious threats to a La La Land sweep, and Moonlight is mounting a dark-horse push to steal away Best Picture — but a warm, embraceable contender like La La Land feels exactly like what the Academy will respond to right now.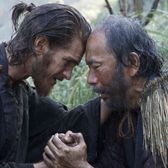 Silence
Martin Scorsese's story of Jesuit priests pilloried for their faith in 17th-century Japan has earned rapturous tweets from the critics most partial to the director, and I do expect it to figure into a few Oscar categories — its dreamy, smoke-suffused cinematography is marvelous, for one. Still, this is not going to be an easy sell or a mainstream box-office play. A nearly three-hour recursive epic of suffering, it has no interest in wedding its more grueling aspects to genre, as The Revenant did last year, and it's likely too esoteric to score with the faith-based crowd. I am curious to see how it performs beyond the Scorsese squad, but fortunately for the film, the Academy is well-stocked with his devotees.
Current Predix
Fences, Hell or High Water, Jackie, La La Land, Lion, Manchester by the Sea, Moonlight, Silence
Best Director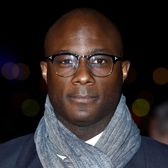 Barry Jenkins, Moonlight
When the Los Angeles Film Critics Association picks the same winner as the New York Film Critics Circle, a message is meant to be sent. Though these two critics' bodies often like to stake out different territory, in this case, they'd rather encourage consensus from the arbiters yet to come. Jenkins taking the Best Director prize from LAFCA and NYFCC, then, could be the beginning of a wave. If critics' groups continue to tumble in this fashion, the Academy will be encouraged to spread the wealth and recognize Jenkins, even if they ultimately favor La La Land for Best Picture.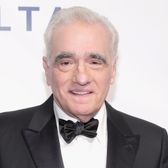 Martin Scorsese, Silence
Even the viewers I've talked to who didn't click with Silence are bowled over that Scorsese was able to make it. Indeed, it's hard to imagine any other director who could get away with mounting something this mammoth, singular, and rigorous, and the early press push is stressing how personal the film is to the 77-year-old Scorsese, a smart way to make eventual awards attention feel not just obligatory but deserved.
Current Predix
Damien Chazelle, La La Land; Barry Jenkins, Moonlight; Pablo Larrain, Jackie; Kenneth Lonergan, Manchester by the Sea; Martin Scorsese, Silence
Best Actor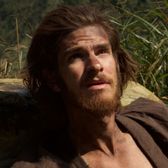 Andrew Garfield, Silence
Garfield has a Champagne problem: He's the unambiguous lead of two big awards contenders, which may ultimately split his chances. Should he throw his weight behind Hacksaw Ridge or Silence? It isn't clear yet: While Silence would seem to have the gravitas that the Academy responds to, the performances in it are nearly dwarfed by the big ideas Scorsese is drawn to. It's possible, then, that his more essential leading-man work in the widely seen Hacksaw Ridge may be a better bet.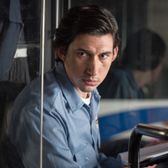 Adam Driver, Paterson
After Jim Jarmusch's acclaimed Paterson was wholly blanked by the Independent Spirit Award nominations, the film put some needed points on the board thanks to LAFCA, where Driver won Best Actor for his sensitive performance as a poetic bus driver.
Current Predix
Casey Affleck, Manchester by the Sea; Joel Edgerton, Loving; Andrew Garfield, Hacksaw Ridge; Ryan Gosling, La La Land; Denzel Washington, Fences
Best Actress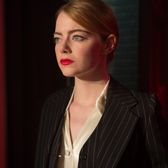 Emma Stone, La La Land.
Boy, the race between Stone and Natalie Portman is going to be a nail-biter. It feels like everyone's been talking about Portman's full-throttle Jackie role and initially, Stone might find herself at something of a buzz deficit in comparison. I think she'll close that gap as La La Land becomes more widely seen — it's not as polarizing as Jackie, and Stone's performance is generous and irresistible — but don't look to the Golden Globes to help clarify this matchup: Both Portman and Stone are likely to take home hardware there, since the former will triumph in the drama category and the latter is assured a win for comedy or musical.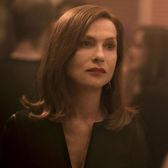 Isabelle Huppert, Elle.
Like Barry Jenkins, Huppert has now scored back-to-back wins from NYFCC and LAFCA. This is the big start she needed for her controversial foreign-language film to compete, but which assumed nominee would she dislodge to make the final five?
Current Predix
Annette Bening, 20th Century Women; Ruth Negga, Loving; Natalie Portman, Jackie; Emma Stone, La La Land; Meryl Streep, Florence Foster Jenkins
Best Supporting Actor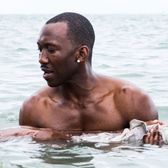 Mahershala Ali, Moonlight
I'm pleasantly surprised that LAFCA winner Ali has become the Supporting Actor front-runner this season, since his is not the type of role Oscar traditionally goes for: Ali isn't a household name yet, and while his quiet, subtle work in Moonlight is enormously effective, he's gone without any ceremony after the film's first act. It's for those reasons that I still think he might be vulnerable to a more traditional challenger — and there will likely be performances contending in this category that dwarf his when it comes to screen time — but in the meantime, a bevy of critical support that establishes him as the pace-setter can only help.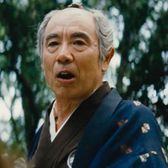 Issey Ogata, Silence
While Adam Driver whittled his body down to virtually nothing and Liam Neeson makes an intriguing late-movie impression, the Silence supporting performance that has gotten the most attention since the film started screening is Ogata's. Your mileage may vary if, after Unbroken, you don't want to watch another fey Japanese torturer persecute a religious white man … and it's worth noting that Miyavi, who played the flashy torturer in Unbroken, never found Oscar traction. Still, Ogata's confident malevolence grounds the middle portion of Silence and lends crucial authenticity to a film where the better-known actors sometimes struggle with their accents and anachronistic instincts.
Current Predix
Mahershala Ali, Moonlight; Jeff Bridges, Hell or High Water; Kevin Costner, Hidden Figures; Hugh Grant, Florence Foster Jenkins; Dev Patel, Lion
Best Supporting Actress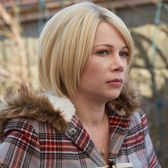 Michelle Williams, Manchester by the Sea.
Fences star Viola Davis is commonly assumed to be the biggest Oscar lock walking, but NYFCC went for Williams instead, and LAFCA gave its runner-up position to Williams, too. What's going on? I'd attribute it to two things: Critics can be sticklers for category placement (and Davis, an arguable co-lead in Fences, may not have met their criteria for supporting consideration), and the foregone conclusion of Davis winning the Oscar has given cover to critics who might want to shine light on another contender.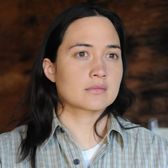 Lily Gladstone, Certain Women.
As a young woman who pines so purely for Kristen Stewart that you can feel her yearning in your bones, newcomer Gladstone delivered one of my favorite performances of the year, and I'm so glad that she nabbed LAFCA's Supporting Actress honor. She's hemmed in by her film's lack of an Oscars profile, but that makes her no less deserving of attention.
Current Predix
Viola Davis, Fences; Naomie Harris, Moonlight; Nicole Kidman, Lion; Janelle Monáe, Hidden Figures; Michelle Williams, Manchester by the Sea