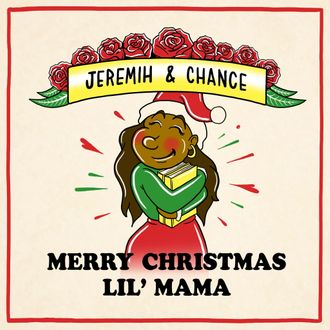 The older I get, the more I've come to understand Christmas as a children's holiday, predicated in part on mystery and wish fulfillment. All those Decembers, I was mainly angling for some benevolent spirit-man to drop me off some snazzy new video game. It was pageantry, ritualistic passage from nervous anticipation through the ravaging of wrapping paper and the sweet release of days wasted inches away from the television, marching nervous 8-bit knights through dungeons full of goblins. I'm the jolly guy who buys games for myself now, and it's been hard work duping myself back into feeling the spirit. In recent years, I have resorted to bingeing on classic holiday movies and music to light the spark, but after a death in the family — my 94-year-old Air Force and Navy vet grandfather whom I never quizzed quite enough about the photo of him on the front line of the March on Washington — I gave up. It's tough to toast to winter wonderlands when the prettiest snow and wreath displays you've seen all season rested on cemetery gravestones.
After making my way through the old Vince Guaraldi and James Brown standards — yes, I'm calling "Santa Claus, Go Straight to the Ghetto" a standard —  I eased into this week's surprise Chance the Rapper and Jeremih mixtape Merry Christmas Lil' Mama on a lark, because holy shit, new Chance. It clicked, because it's self-aware and a lot of fun. Records like these usually descend into two tropes: There's rap that uses Christmas as a set piece for hustlers who don't get vacations, and there's Christmas music that dresses up in rap's cool clothes. Either you get Outkast saying that "a junkie is a junkie 365" on "Player's Ball" and Cam'ron seeing the "same hustlers running up to Broadway" on Kanye West's "Christmas in Harlem," or Run-DMC and Kurtis Blow telling Santa tales over breaks and drum machines in "Christmas in Hollis" and "Christmas Rappin." I don't need music to remind me life's been tough this year, and I also can't be bothered with bars about an old dude shimmying down a chimney I don't have.
Merry Christmas Lil' Mama isn't about life being too hard to enjoy the holidays, and it's not about dressing the holidays up in a rap veneer, although it dabbles in a bit of both. The thread uniting these songs is people hanging onto love and commitment as respite from loneliness. Because it's a Chance record, it's worshipful and celebratory; "Joy" carries over some choirs and organs from this spring's gospel rap opus Coloring Book. Because it's a Jeremih record, too, a good deal of Chance's thoughtfulness is undercut by smirking sensuality. "Snowed In," a song about Christmas Eve snuggling, sneaks in an "Apple Bottom Jeans" joke and cadences on loan from Chi-Town drill guy G Herbo. Chance and Jeremih have great chemistry — check "Somewhere in Paradise," "Summer Friends," "The End," and "Planes" for further proof — and the partnership works over a full half-hour because their strengths complement each other's. If either had tried to make this tape alone, it never could have come off as simultaneously heartening and off-the-cuff as it does.
Friendship and holiday cheer help this mixtape gel, but Merry Christmas Lil' Mama's main mission is spreading hometown pride via tasteful nods to Chicago music and culture. The opening cut ends in a riff from comedian and actor Hannibal Buress demanding AutoTune so he can croon about Jesus over a string section. "I Shoulda Left You" is a break-up anthem delivered over a muted take on Chi-Town bop music from Georgia maestro Zaytoven, and the title track is produced by DJ Spinn and DJ Gant-man of Chicago's Teklife crew with a verse and choruses from Eastside rap hero King Louie. These local flavors keep the intrinsic hokeyness of raps about sleighs and presents from overpowering the palate; at its best, Lil' Mama feels less like Christmas music and more like a fun, low-stakes love letter to both artists' place of birth. I'm keeping "Snowed In" and "All the Way," the Lil' Mama cut that manages to make a horned-up trap jam out of the classic kids' song "Nuttin' for Christmas," on repeat this week, in spite of myself. My heart's not suddenly on fire with the warmth of Christmas again, but it's a start.