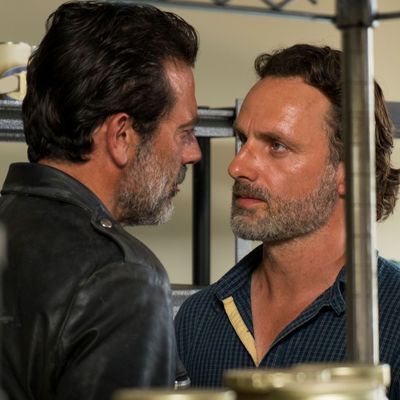 Something's going down in the pantry…
Photo: Gene Page/AMC
Hoo-boy, season seven of The Walking Dead just hit its midway point and the tension between Rick and Negan is thick. It's a classic tale of boy meets boy, boy murders other boy's friends, boy is intent on making the other boy submit to him to the point of obsession. Negan has been swinging his bat around all season (metaphor alert!) and he just loves dangling it in front of Rick's face. In the episode "Service," Negan tells Rick: "I just slipped my dick down your throat and you thanked me for it." Get a room, you two!
So while you can see The Walking Dead as a narrative of domination with overtones of sexual violence (and like, it's probably worth a college paper), what if we reinterpreted it as a kinky BDSM romance? I mean, have you seen these two lovebirds talk to each other? They just need to kiss it out already! So come with us on a journey through Rick and Negan's courtship. We hereby christen you Regan.
Negan's bat, ribbed for your pleasure.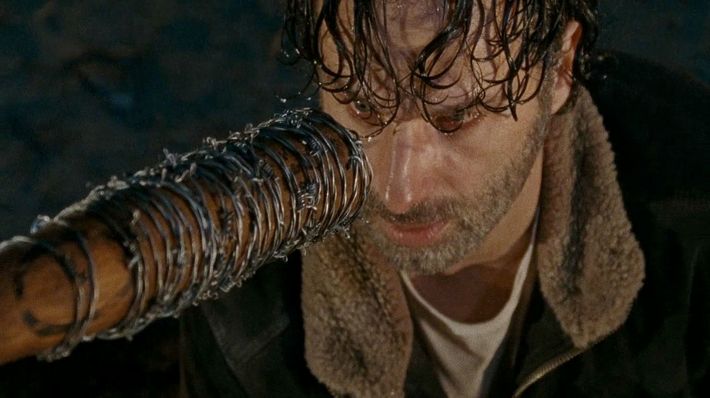 Negan shows Rick a new toy they can play with.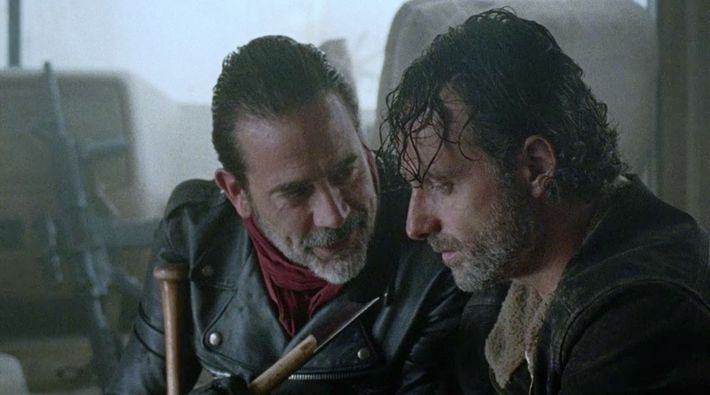 OMG, kiss.
We're entering rom-com territory now.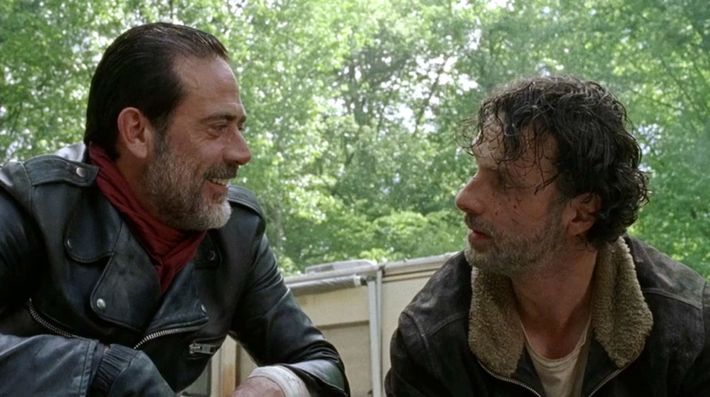 See what I mean?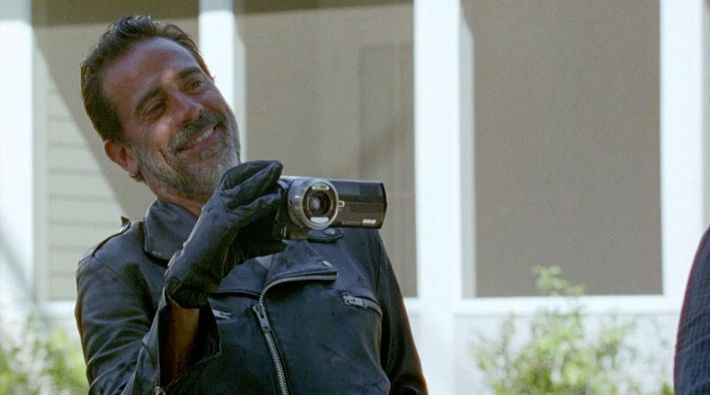 Negan would be the dad who records everything.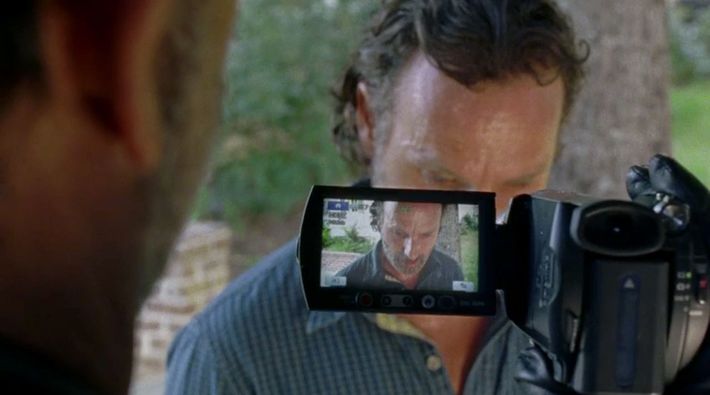 "You complete me."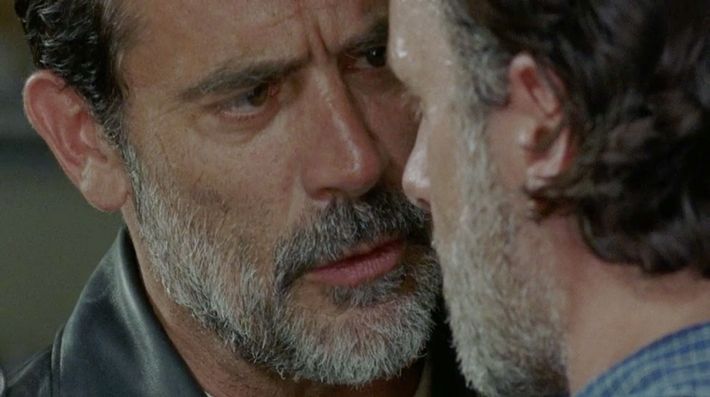 "I wish I knew how to quit you."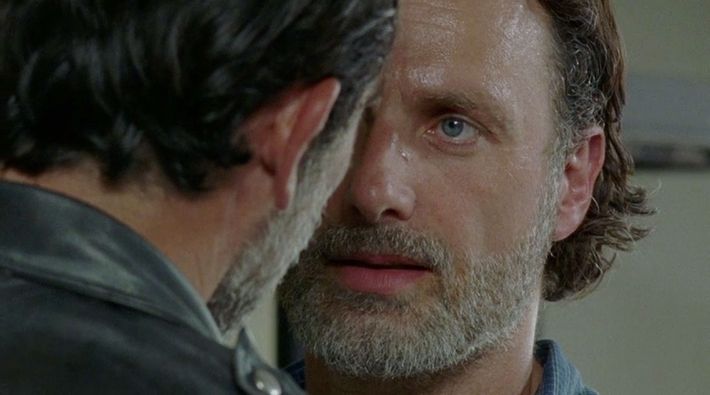 Caaaaarrrrrrllll? Come meet your new dad.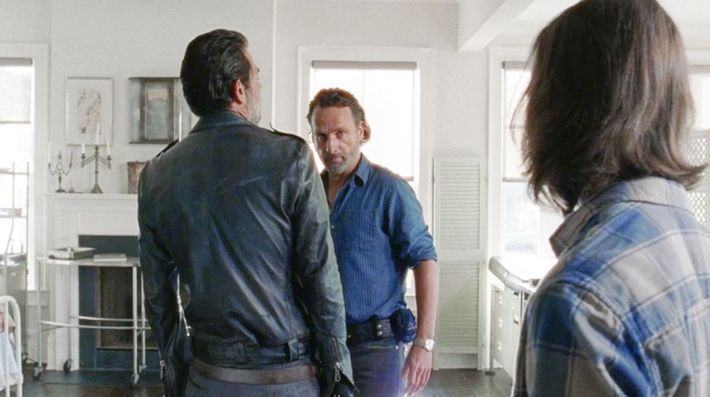 Just a little tug for the road.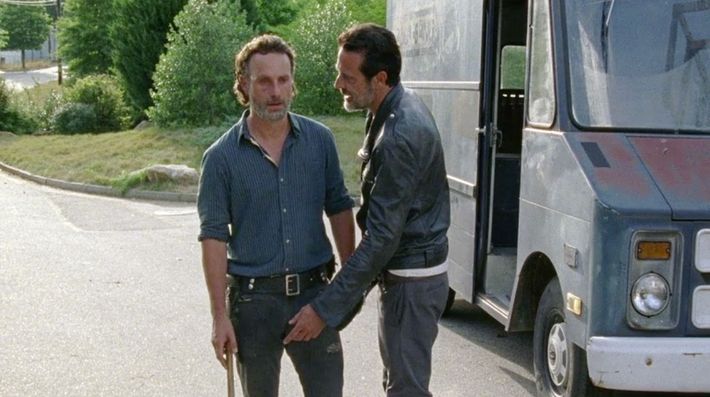 Do you see that, Rick? It's the cottage in Vermont that I've built for us.