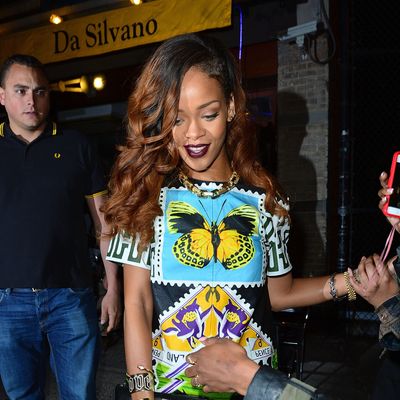 Photo: James Devaney/WireImage/Getty Images
After 41 years in business, Da Silvano has closed its doors "forever," the New York Post reports. The Greenwich Village restaurant was not just notable for its defensible Bolognese, pleasant sidewalk seating, and occasional appearances in tabloid headlines. For certain eagle-eyed fans, the Italian restaurant has earned a secondary reputation as a favored New York eatery of Rihanna, who has been photographed leaving the hot spot at least 17 times in the past eight years. For the singer's fans, the restaurant's canary-yellow awning was just as much a trademark of Rihanna paparazzi shots as eye-catching outfits and visible nipples.
According to our research, Rihanna was first photographed leaving Da Silvano on October 17, 2007, five weeks after the official single release of "Don't Stop the Music." It is of course possible that Rihanna visited Da Silvano before this without being photographed, but such a situation seems unlikely.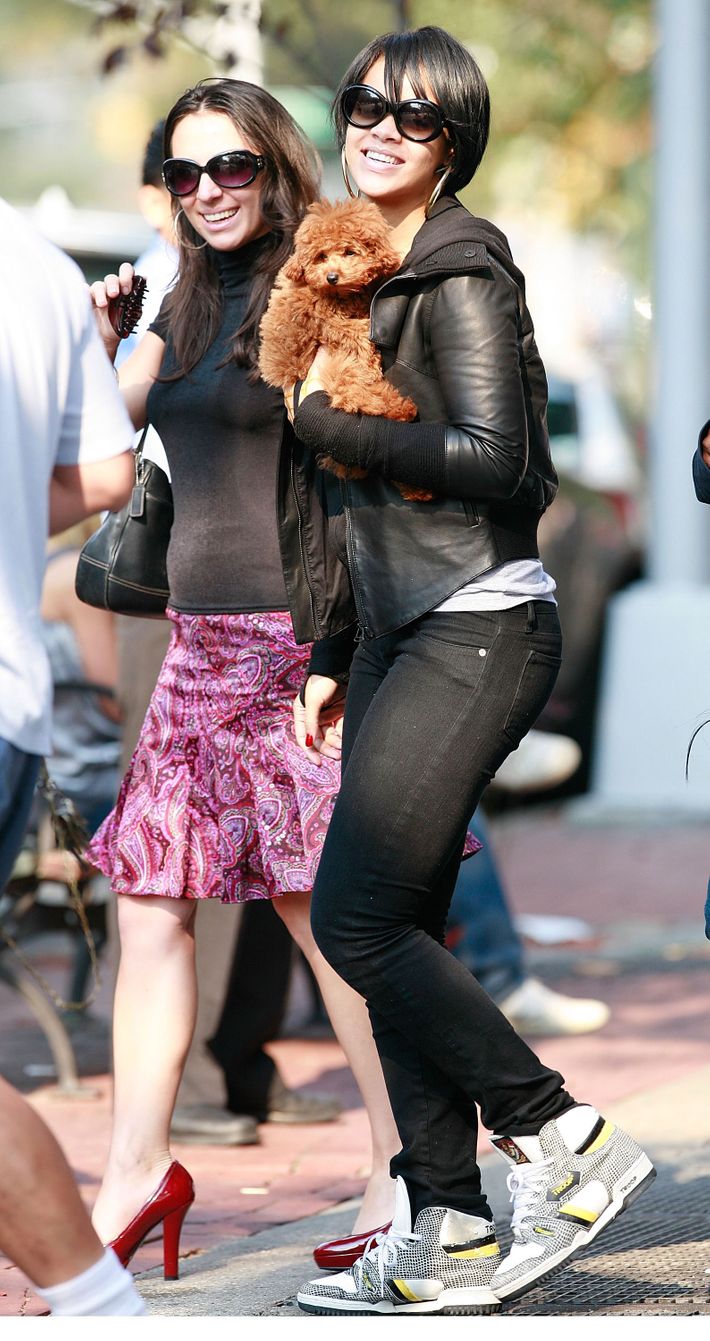 Her next visit was less than a year later, on June 20, 2008, days after the reissue Good Girl Gone Bad: Reloaded, which featured three songs specially recorded for the rerelease, including the six-time-platinum single "Disturbia," hit stores.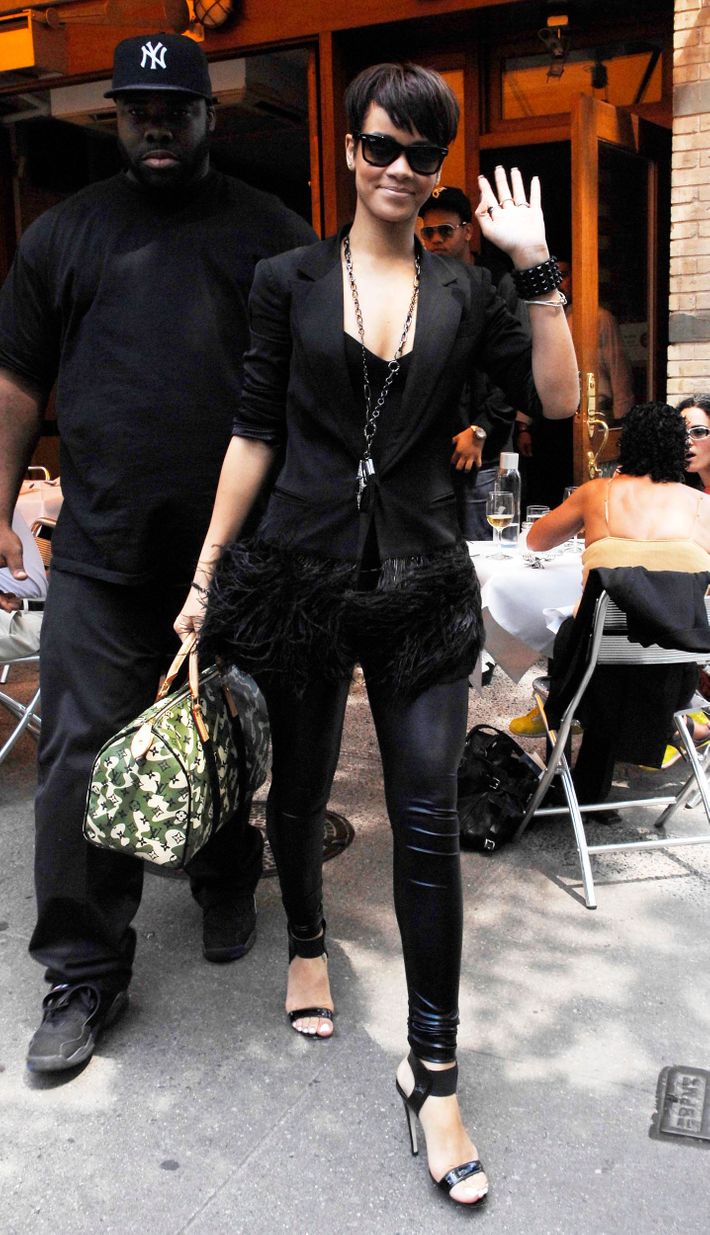 2009 saw Rihanna photographed leaving Da Silvano a whopping five times. First on March 14: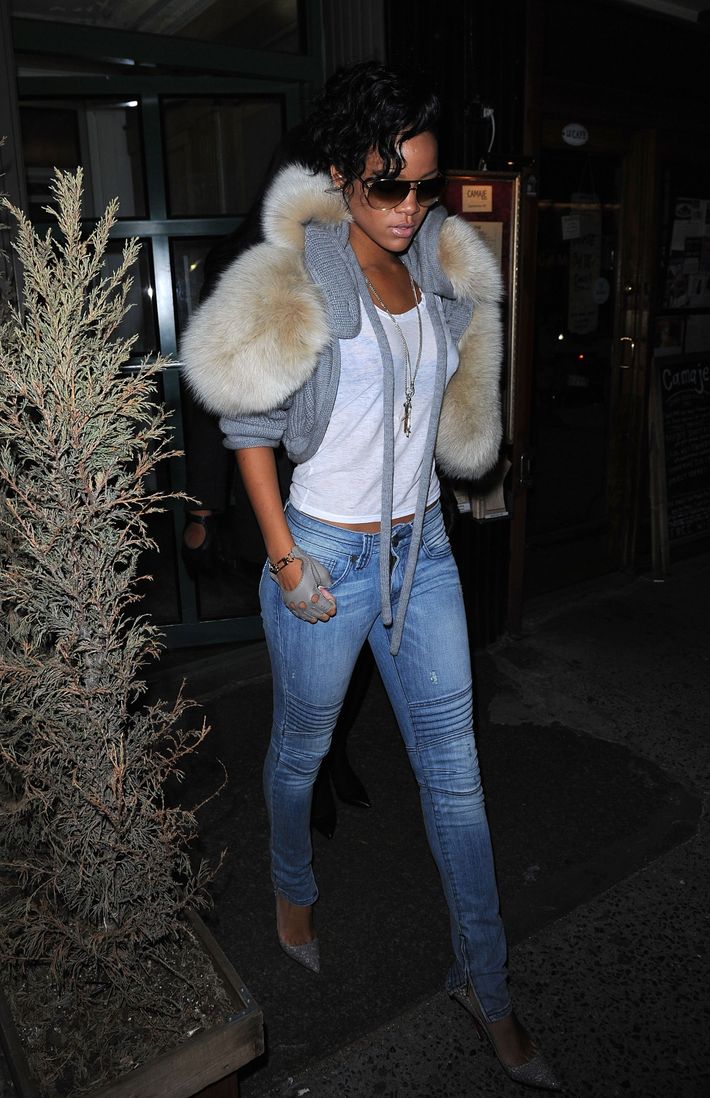 Then on July 16: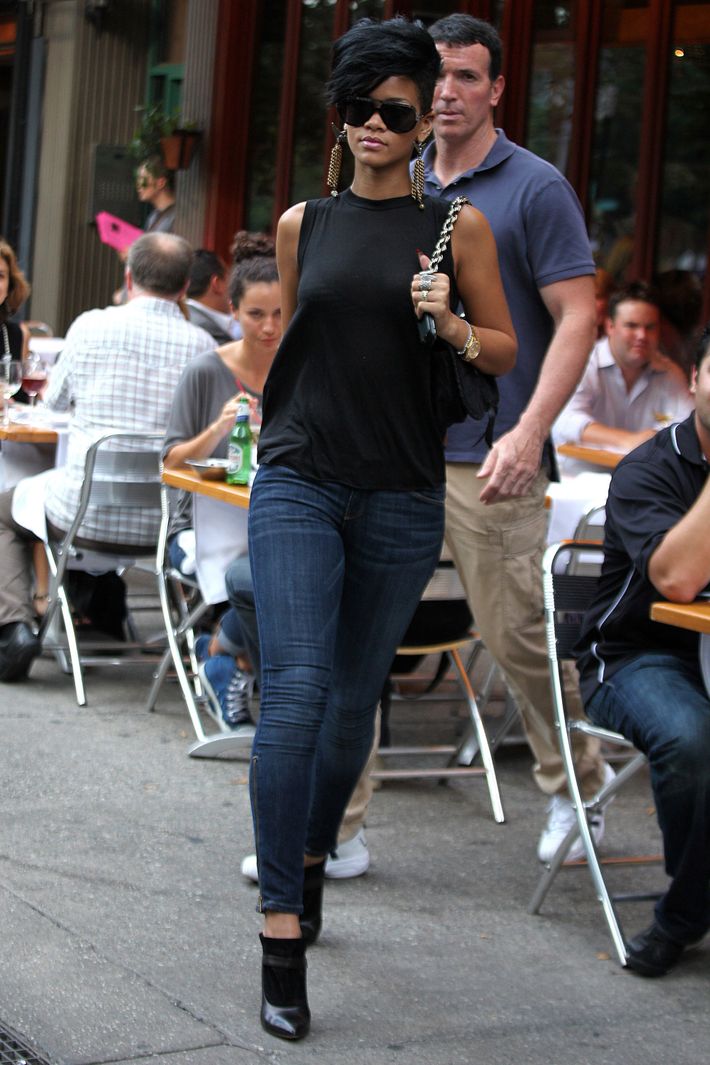 Then on August 11: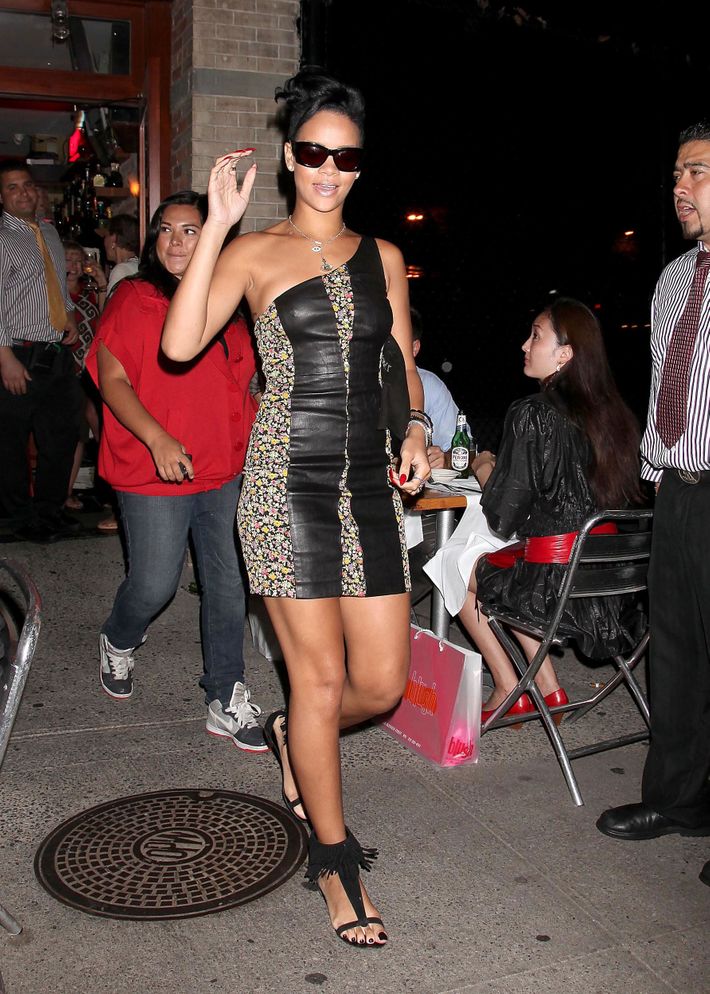 Then again on August 26: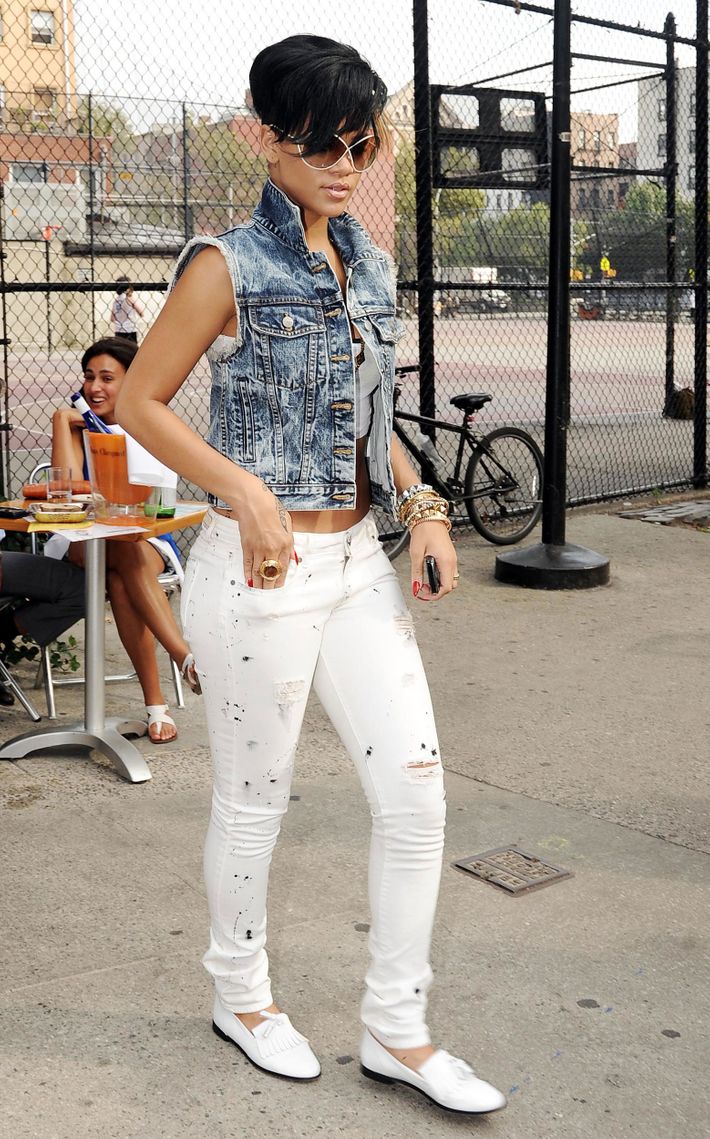 Then, for the fifth and final time of the year, on September 16: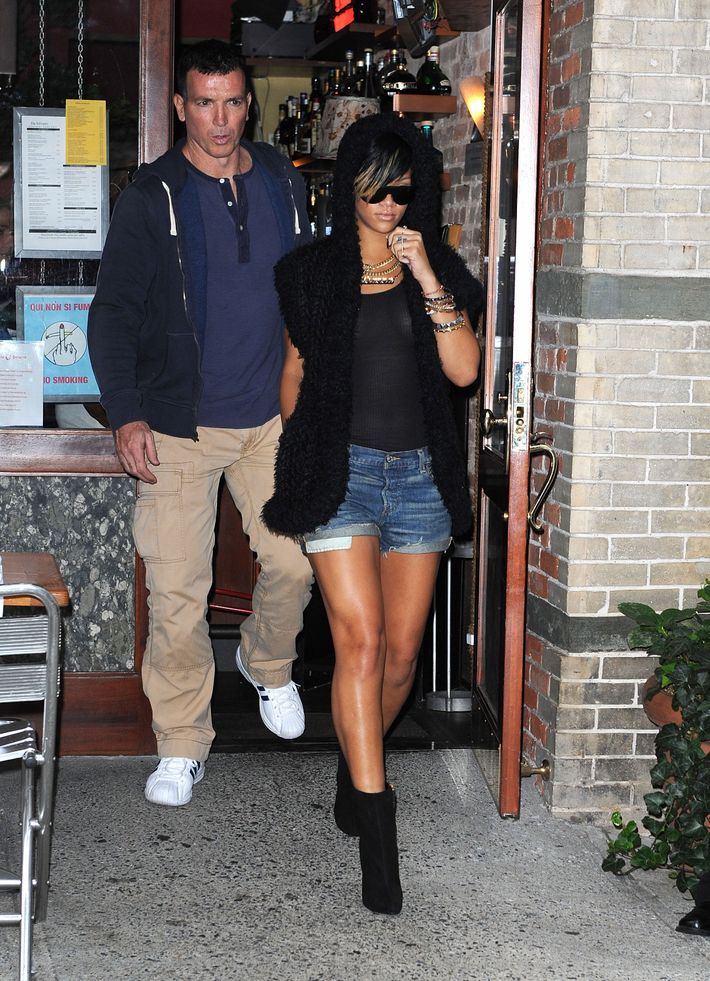 Having perhaps gorged too much on the restaurant's rigatoni foccacia, Rihanna apparently waited over a year before being photographed leaving Da Silvano again, visiting the restaurant on September 28, 2010, though that red wig says 2010 more than any words or dates ever could.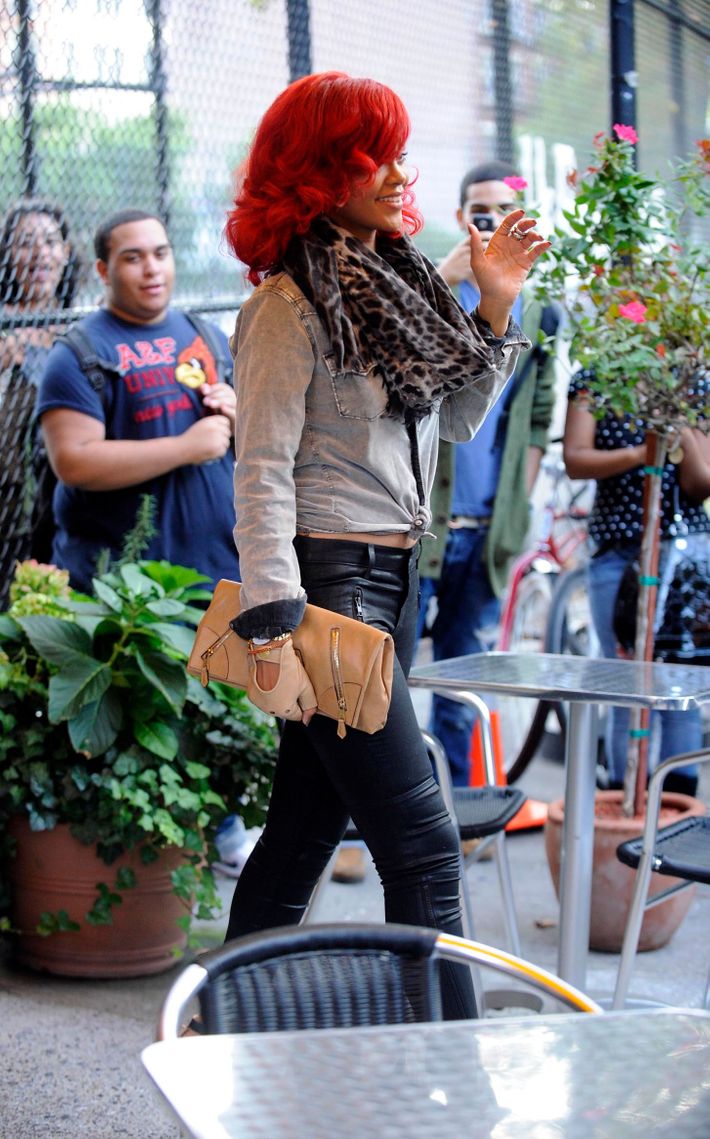 2011 was apparently a being photographed leaving Da Silvano–free year for Rihanna, as the combination of Loud's three No. 1 singles and September's "We Found Love" seemingly left her too busy to enjoy the restaurant's hearty northern Italian cuisine. Still, she made up for it in 2012, visiting the restaurant three times, first on April 13: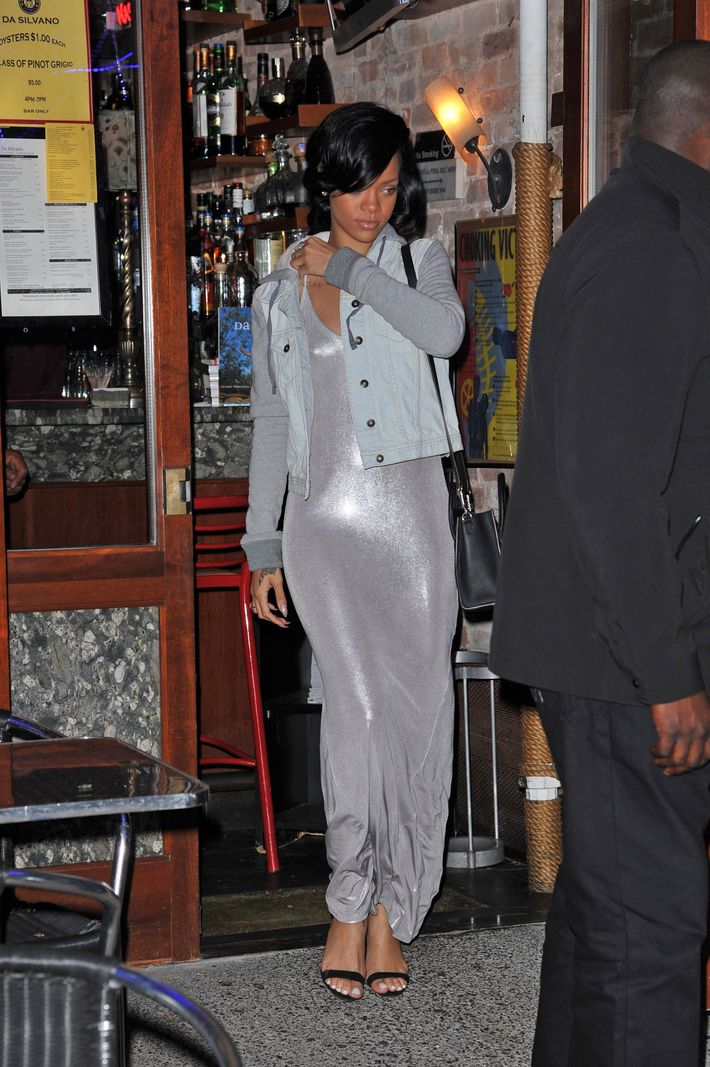 Again on June 11: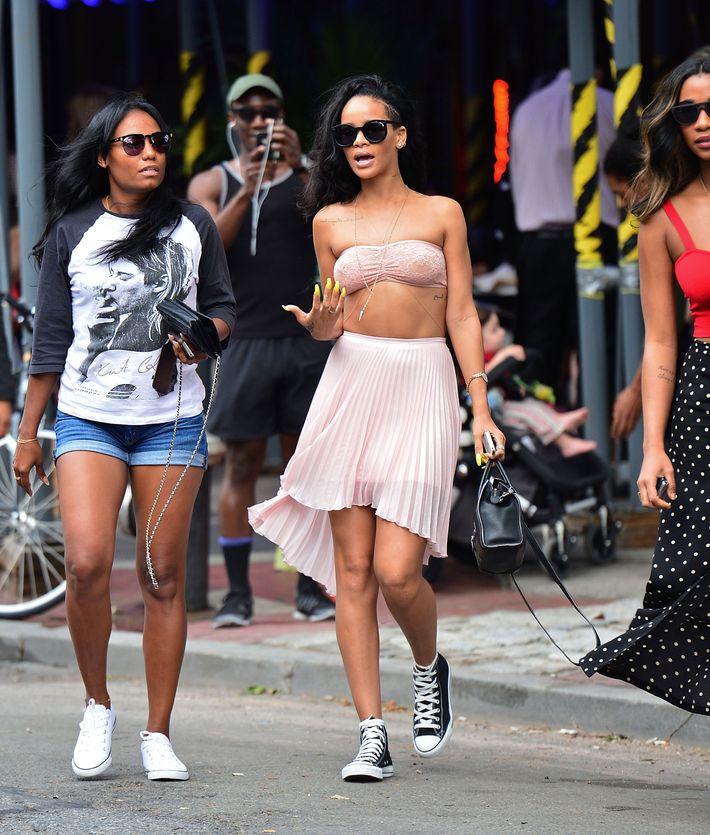 And again on June 13. That's right, Rihanna ate at this place twice in three days. I'm an extremely lazy person who works at an office in one of Manhattan's lunch deserts, and even I switch things up more than this.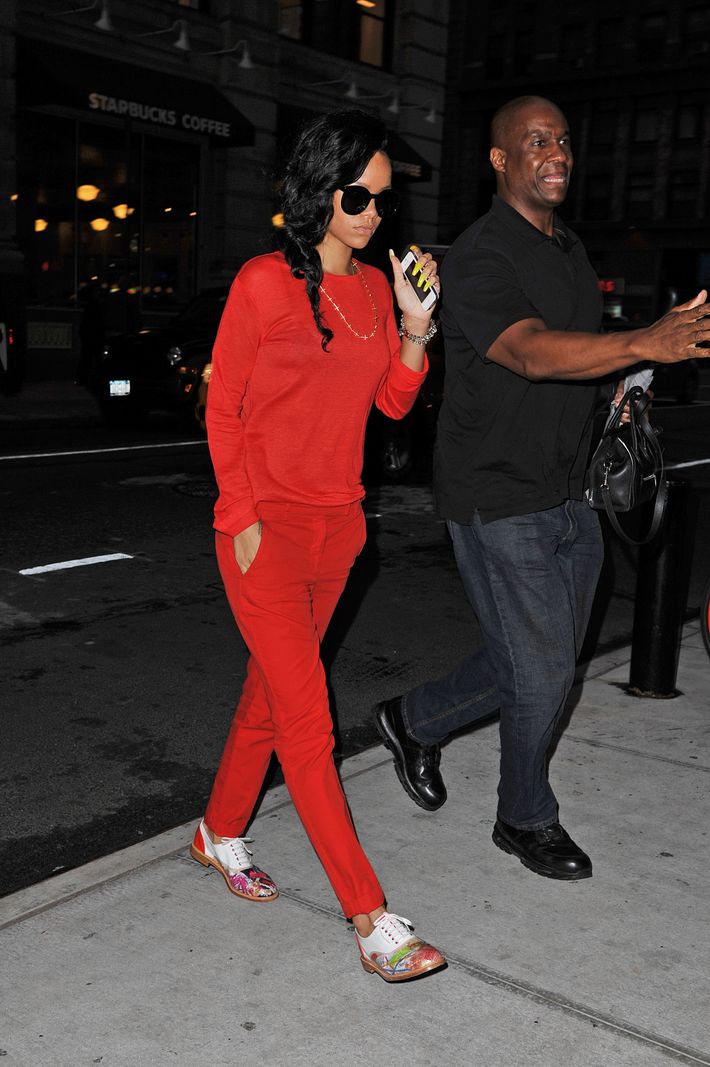 But that was it for being photographed leaving Da Silvano for Rihanna until the next spring, when she was once again spotted by paparazzi leaving on April 30, 2013.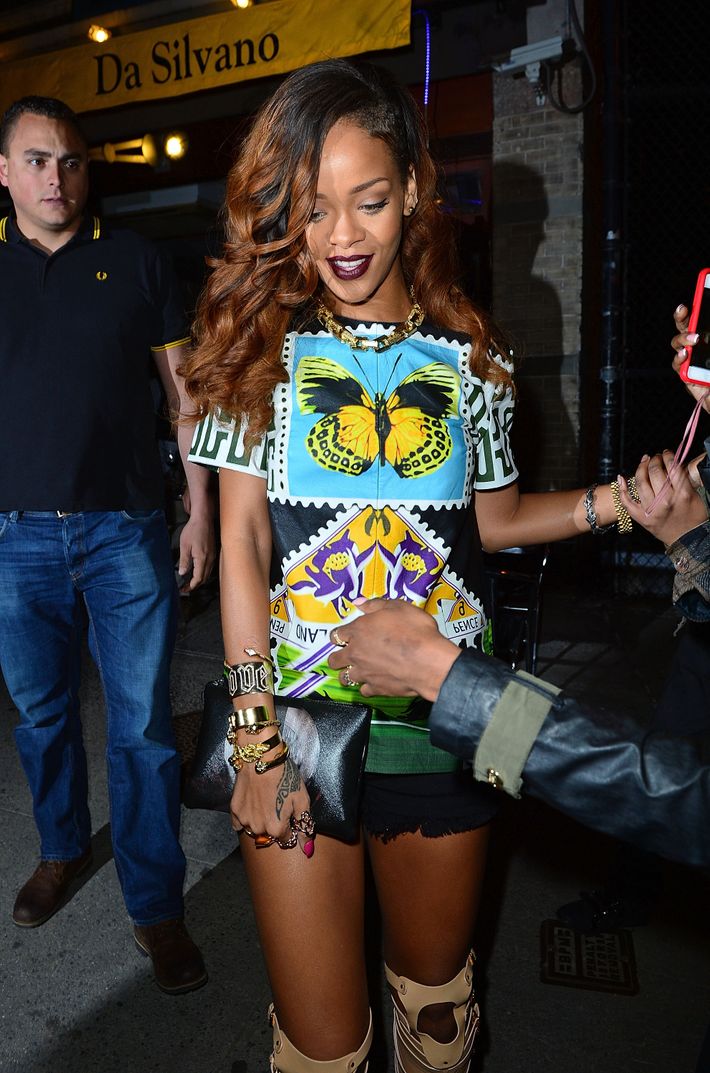 And later, on August 12, 2013: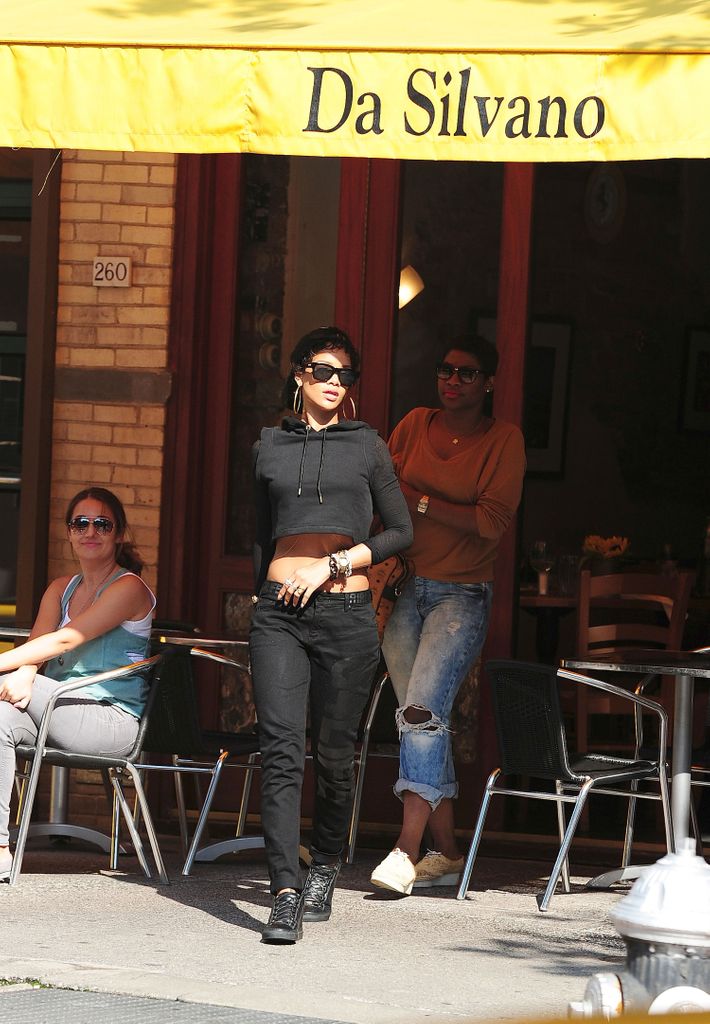 The long gap between Unapologetic and Anti was not reflected in a similarly long gap between visits to Da Silvano; Rihanna was once again photographed leaving the restaurant on April 28, 2014, in what seems to be the only time that year: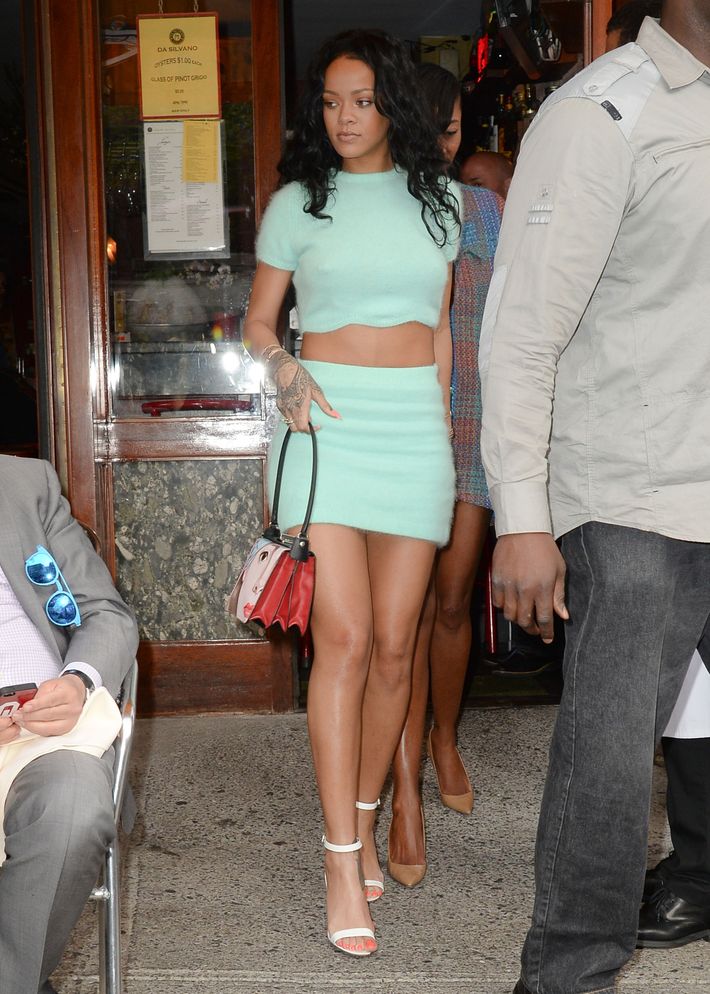 2015 was another busy year for Rihanna being photographed leaving Da Silvano. She was first spotted exiting the eatery on February 12, just days after she performed "FourFiveSeconds" at the Grammys: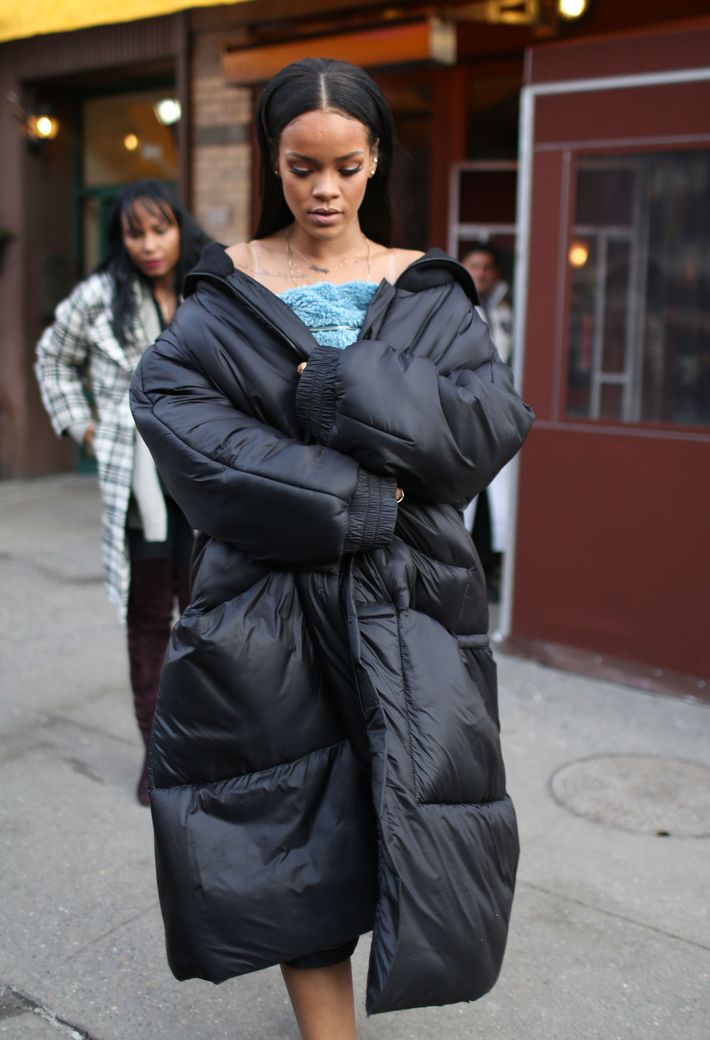 Then on May 24, in the "Bitch Better Have My Money" era: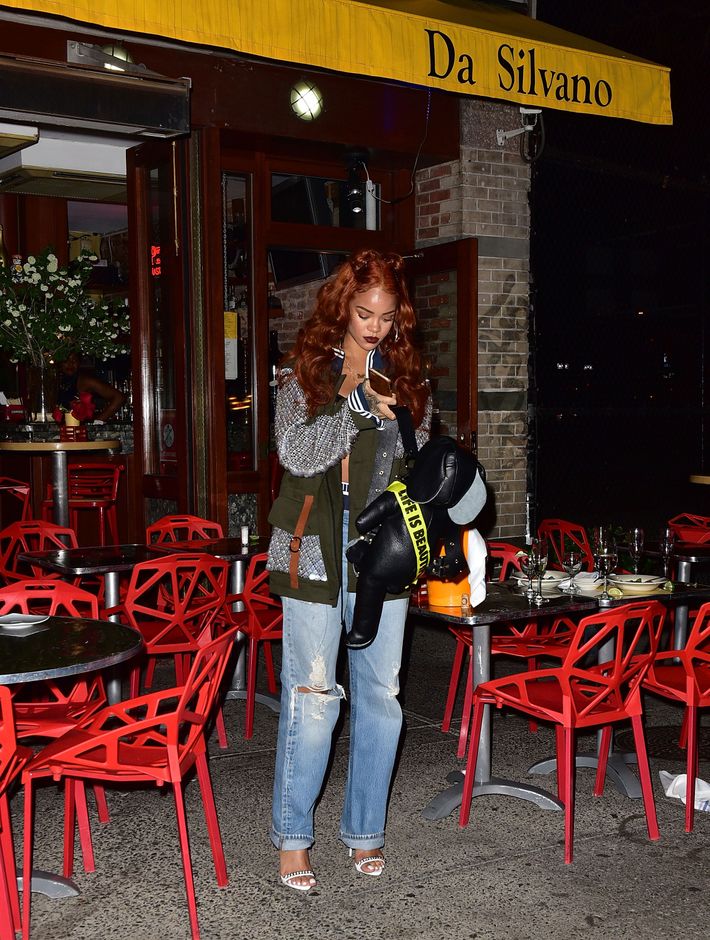 And, finally, on August 11, 2015, apparently the last time Rihanna was photographed leaving Da Silvano, and 15 months before the place closed for good. Owner Silvano Marchetto blamed the closing on ever-growing operating costs, but it's very possible that was just a euphemism for "lack of Rihanna."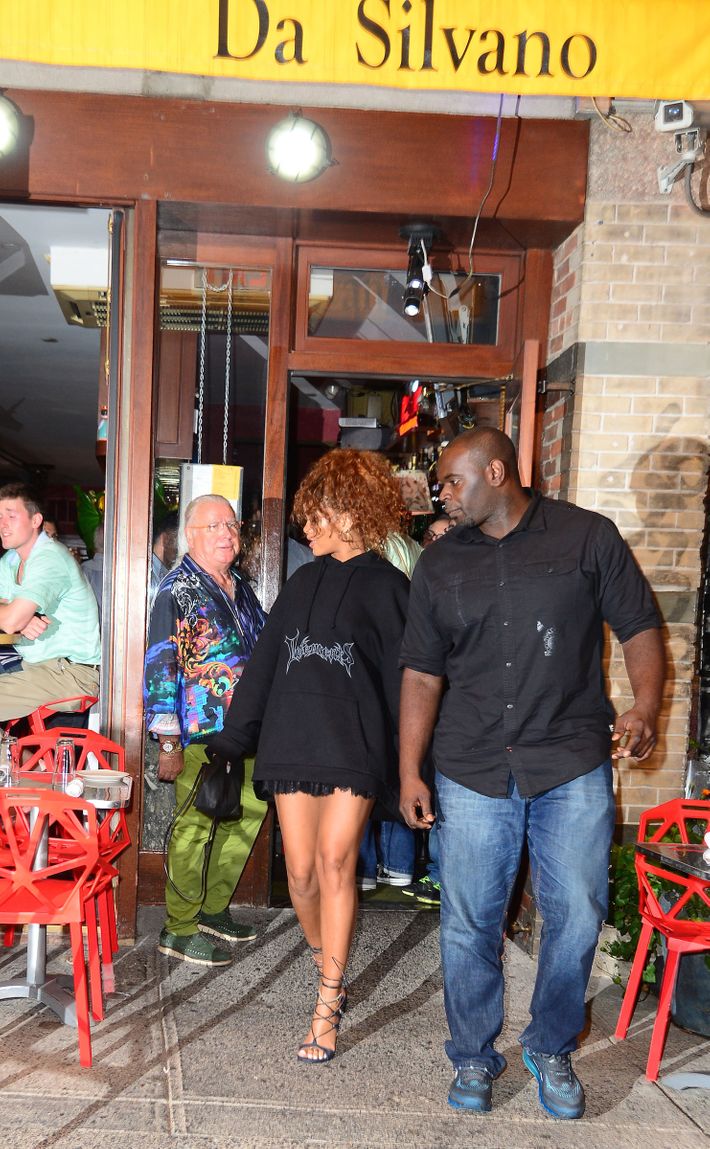 According to a source, Rihanna's favorite meal at Da Silvano was the Contadina pasta. When asked if it was fun to serve Rihanna, a waiter at the restaurant raised his hands, as if to say, The fuck you think?